FLOVATAR'S MINT CLUB RETURNS
Good day Flovatar world, I am Ron Flogundy. The best Lead Anchor in web3 is back to discuss this week's headlines. I imagine you are all giving me a standing ovation so thank you. You may now be seated. I was told that the results of a focus group showed that I may be a little bit of an ego maniac. Not sure how they got to that so I am trying to incorporate some more "thank you" and other pleasantries they told me would help. Being the best reporter at a low budget news outlet comes with lots of glamour and attention. Enough about me, for now, let's move on to some headlines.
Our lead story is the release of the next installment of "A Dust Odyssey." Episode 4 comes out later today and we finally get the answer to what we've been waiting a week to find out. Who's in the incinerator? Everyone can find out together today during the watch party at 6:30PM ET. As usual, a float will be given out for a limited time. I have also done some old school investigative reporting (paid someone for the info because it's just easier) and have discovered that something special for watch party participants is rumored to happen. God I hope its better whiskey. They've been serving me some peasant swill the last few times. Do I look like a Jack Daniels person?
After the watch party, the band of misfits known as the Mint Club returns for a session of creativity. It has been a while since they met to cause havoc in this world. I might be the only one who is less than thrilled at this news. Look at their history folks. They have introduced this fine community to some less than high class personalities.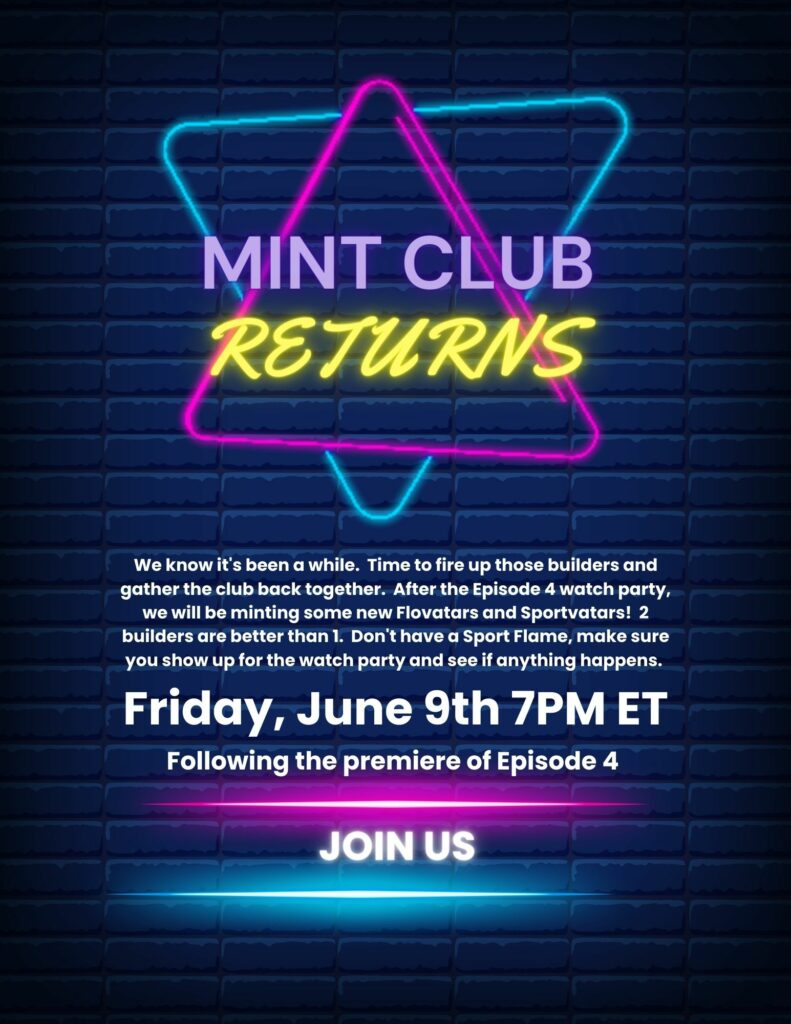 Flo Exotic? A wannabe cowboy with an odd love for giant cats. I cross the street when I see him wandering my direction. Hobos? Just what our fine world needs. Bunch of jobless, smelly, underwear flaunting hobos polluting our alleys with their trash can fires and brown bag bottles. At least they have the sensibility to cover up that bottle of swill they are chugging. Sumos? Possibly worse than hobos are giant, overweight men wearing g-strings walking around as if thats perfectly normal. Ron does not want to see that. I want to enjoy my filet mignon and glass of Weller Single Barrel at my favorite restaurant without a fat man peering into the window at me with their mouth watering.
These Mint Club members are menaces to my high class lifestyle by introducing new, lower classes of citizens. Well, I have apparently failed at my attempt at being less "egomaniacal" because HR is now telling me in my earpiece that I have to shut up and see them after this for sensitivity training. I guess that's a wrap for now. The Dust has settled for this week.
PETERMAN'S FASHION JUNK 2.0
by Ron Flogundy
Well, we are in week 2 of this writer's strike stuff at this news company and I have to fill in again. After last week's battle with AI, I have made some improvements and believe this will go better. You see, Ron is still smarter than a stupid computer. I asked ChatGPT to tell me how to reprogram itself and teach me some coding. That dumb computer told me step by step how to make some modifications and I think we are ready to show it off.
After last week's episode of the podcast, we saw the characters transform to a different version of themselves after traveling in the transtator pods to Earth. That got me thinking what the great Ron Flogundy would transform into. Those characters all turned into some weird color and stuff based on what they landed on or near. Since I am only surrounded by high class and excellence, I imagine I would look marvelous after my transformation. Perhaps something like this….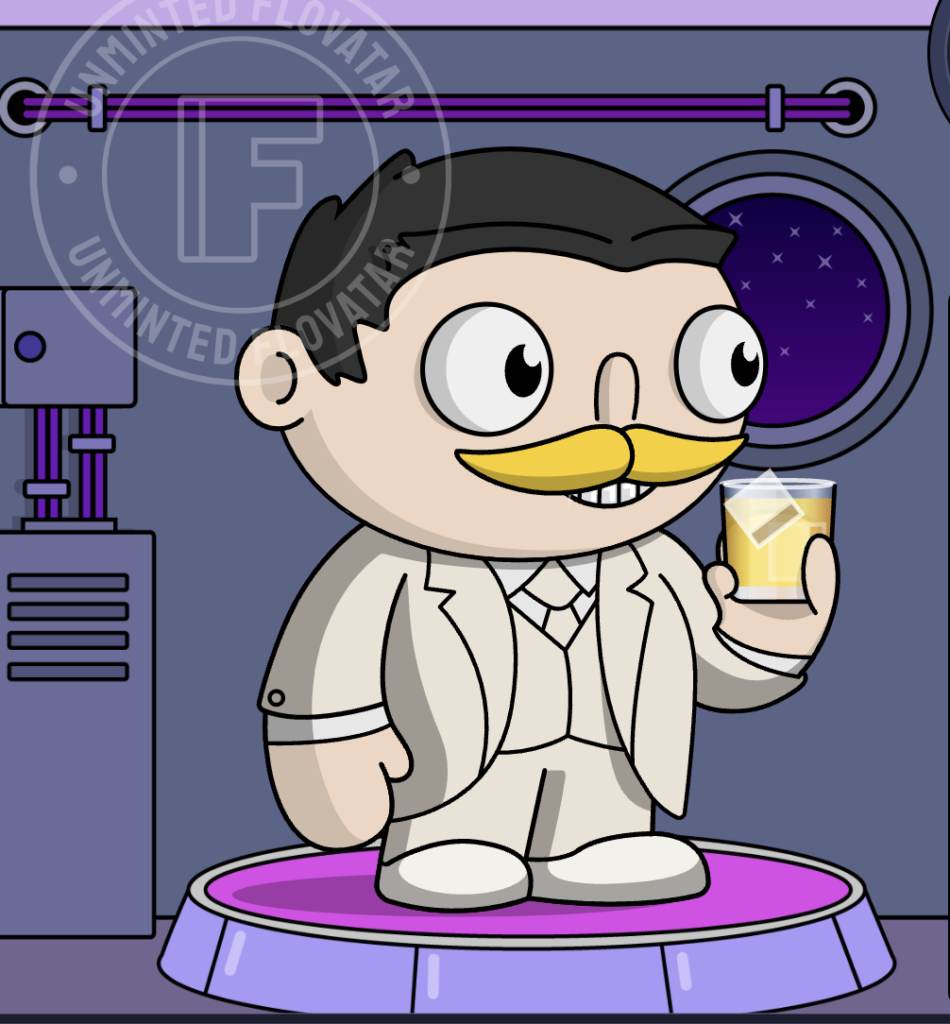 Just look at this handsome man. His full, bushy mustache now turned to gold. This resembles the color of the finest liquor on the planet, whiskey. With fine whiskey coursing through my veins, its only natural my mustache turns gold. Look at that smile too. Epic in style with the shiny teeth. My fine lead anchor threads have turned to a high class white suit. Almost a heavenly look to me. I'm like a whiskey sipping angel.

What the hell? I reprogrammed you to compliment me and stop this insulting behavior. Now you dare mock me? You're just a computer. What do you know?

Error messages? You told me that everything worked fine and I had no errors. You aren't capable of outwitting me. You're just a damn computer. Artificial is in the description of what you are. I have actual intelligence.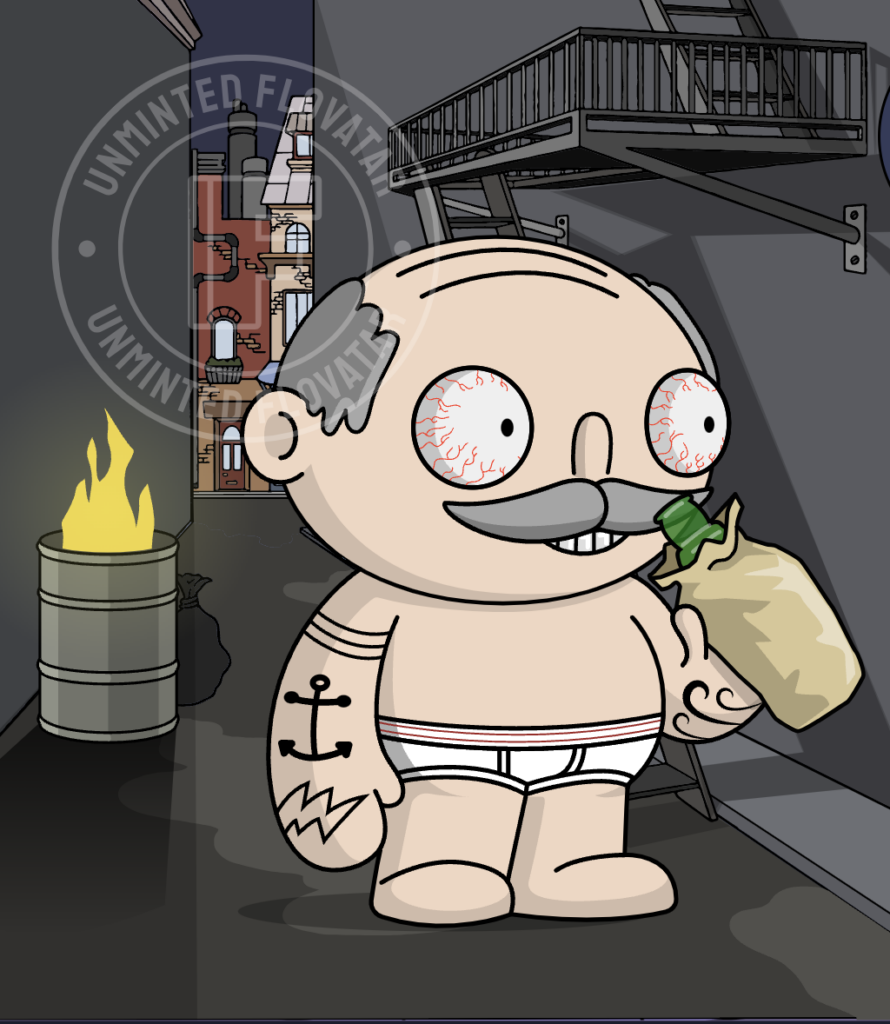 That's it. This is over. I'm unplugging this stupid computer thing and going to have a mid day drink and cigar. Peterman better be back here soon because I may throw this thing out the window next week. Ron is raging. Ron needs to calm down. Damn, now I'm reverting to speaking in the 3rd person again. Little trick I learned in rage-aholics class to settle me down. Serenity now!
MUSINGS OF A FÜCH FAĆE
by Füch Faće McGee
The first week in June has seen a lot of action on the sports calendar. Every player in the NFL is in the best shape of their lives. The NBA and NHL are a few games away from crowning their champions. Golf stuff happened. For this week's column, I'll take a spin around the sports globe to bring all of my Fuchamaniacs up to speed on the hottest news stories!
Just like Italy's top-rated Christmas movie, Lionel Messi is Coming to America! Final details of the contract are not yet official, but it's believed to be a 2 1/2 year contract with a player option for 2026. The compensation package includes salary, bonuses and equity in the team as well as profit-sharing deals with Apple and Adidas, two sponsors of the MLS. Sources say that Beckham's wife, Victoria, helped secure the deal by promising Antonela Roccuzzo (wife of Messi) a role as the 6th Spice Girl in their next World Tour. 
Messi reportedly turned down over 1.6 billion (or about 145 million $loppy) from Saudi Arabia to join David Beckham's club in Miami.
Speaking of Saudi Arabia…
The PGA has reportedly run out of soapboxes to stand on as they announced a merger this week with Saudi Arabia's LIV Golf. After years of name-calling and virtue signaling, the two tours (along with the European Golf Tour) have agreed to end their legal squabbles and move forward as one. There's not much that Fuch Face enjoys more than some good old fashioned sports drama. The battle between the two tours accomplished something that hasn't been done since Tiger was in his prime – it made golf interesting! So you'll excuse me if I'm a bit disappointed over their truce.
We are more than halfway through the inaugural season of Bobble League, so it's time to catch up on the recent happenings of this full-throttle, anything goes futbol/foosball simulator.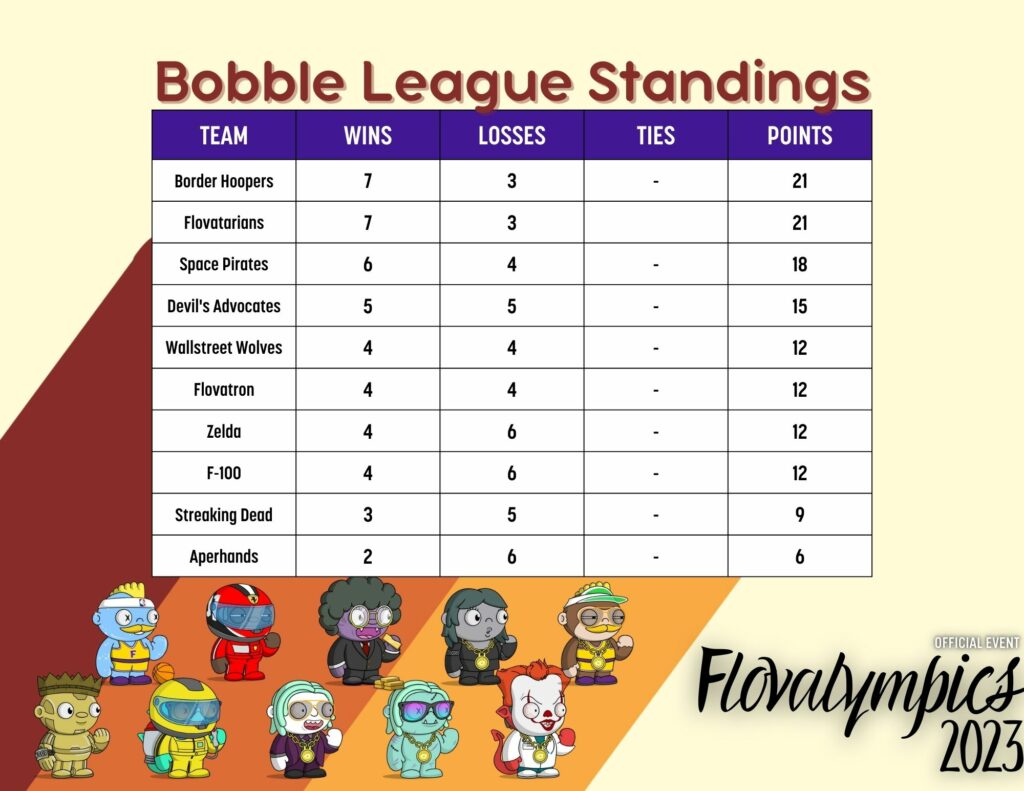 After starting 1-3, Throop and the Flovatarians have won 6 matches in a row to find themselves tied with The Border Hoopers for first place in pool play. The two teams squared off in week 1 of the season where the Hoopers set the tone for their season with a sweep of the Flovatarians. But the Hoopers 3 losses have come in the last 3 weeks, suggesting that a rematch between the two behemoths would end with a different result.
The Space Pirates are sitting in 3rd place and were responsible for the most recent Hooper loss this week. Captained by the duo of JPMighty and Purple_Rose, the Pirates are the only other Bobble team above the .500 mark and are in great position to finish the Bobble League season strong in pool play.
The best that could be said about the rest of the teams? They play their games…usually? No other Bobble team has provided any semblance of inspiration that deserves the time or energy needed for written words about them. Even Team Flovatron, whose Bot Captain won every contest that Flovatar put on in 2022, has failed to meet expectations. The good news is that there are 4 weeks left for teams to fine-tune their skills before the season ends and the Championship Tournament begins.
That's all for this week! Keep your eyes peeled for my new Twitter account set to debut this weekend (as long as I can get my interns to stop playing Tears of the Kingdom long enough to set it up for me) for those of you who can't wait an entire week for my hard-hitting Hot Sports Opinions.
F.U.D News Staff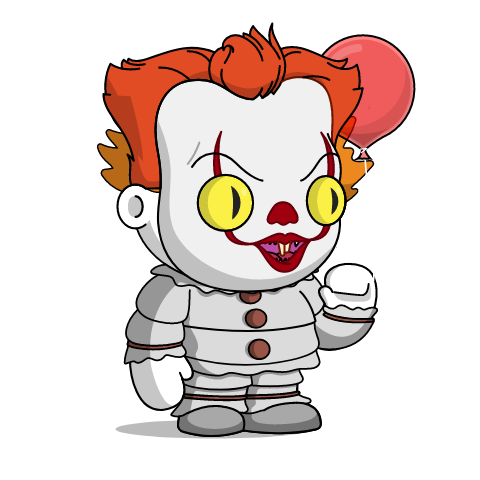 Pennytar- Founder & CEO
Straight from the circus, he was just clowning around one day online and stumbled into this wacky, low budget, and sarcastic news outlet.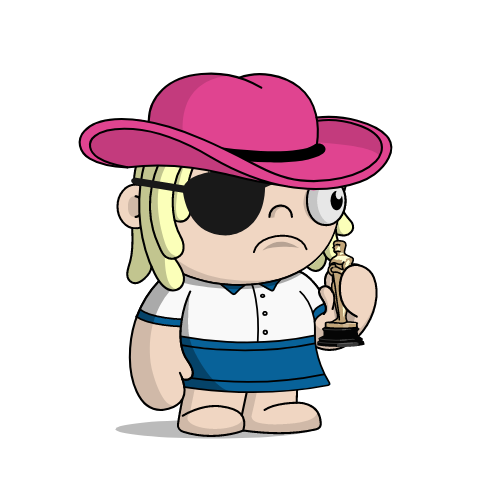 J. Peterman- Chief Sarcasm Officer (CSO) / Fashionista
Unable to deal with all of the fashion faux-pas she saw in Flovatar, J. Peterman lobbied the F.U.D. News editors to let her write a weekly fashion column. No one is safe from her rants.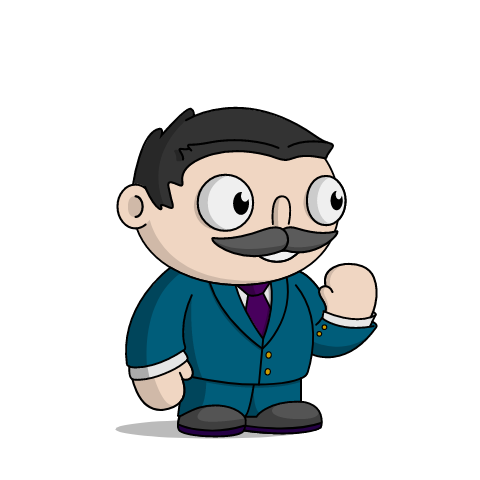 Ron Flogundy- Lead Anchor
After being fired from a reputable news source, Ron found his way into the F.U.D News room. He gave the media outlet a look of credibility when there was none.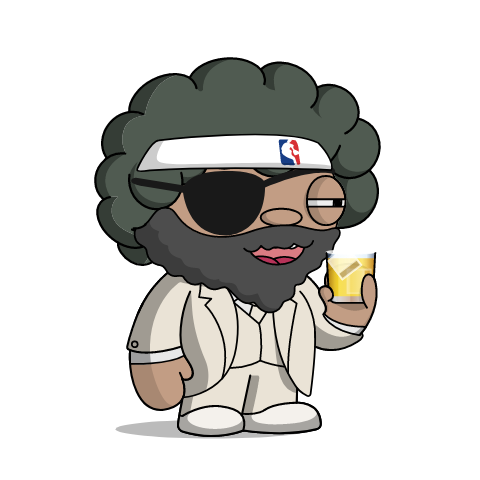 Füch Faće McGee- Head of Sportsball Division/Flovalympic Reporter
This Bulgarian-Irish born sports genius made a name for himself by having 1 too many whiskeys while trying to interview the Irish rugby team after a loss and causing a locker room brawl. Naturally, was a must hire for F.U.D.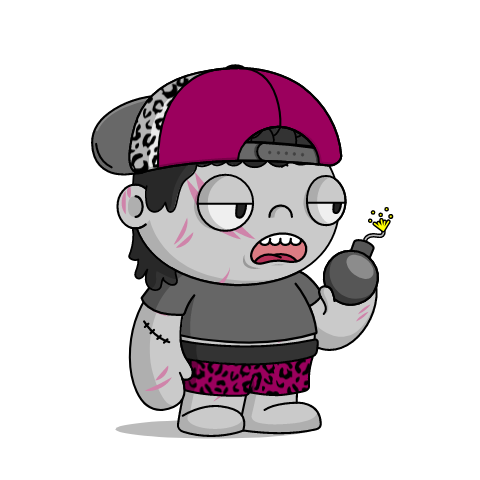 Kid Chaos- Resident Movie/Horror Correspondent
Not sure where this mysterious dude came from, he kinda showed up out of the shadows. If you need any movie or horror input, he's your guy. Just don't get too close to him or make any sudden movements.