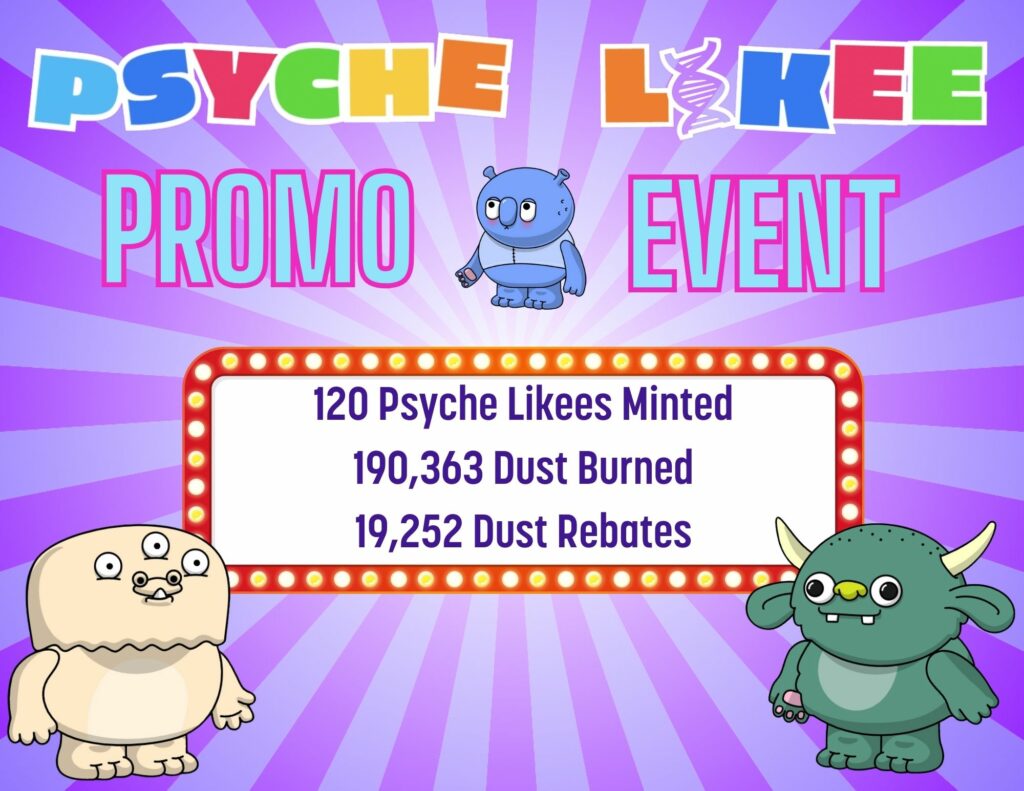 COFFEE AND MY INFINITE SADNESS
By Ron Flogundy
Greetings all my loyal friends and followers. It's time to end your week on a high note with me, Ron Flogundy. Football is near. The leaves are turning. Temperatures are getting to that perfect zone of warm but comfortable. Flovatar is prepping for a massive month (more on this in a moment). You would think I would be in a perfect state of mind, yet, I am in a state of internal rage and sadness. Why Ron? Why are you so upset and stressed that you risk adding a wrinkle or grey hair to that perfect head of yours? All good questions you are probably asking in your head. Well, let me explain.
I was heading into the office earlier this week. It was a beautiful early morning. The sun was just starting to peak over the horizon and the dew on the grass began to glisten. I was cruising through the back roads, peacefully blasting some heavy metal music to get me in the right state of mind for the day. Since it was barely 5:00am, I definitely needed my early morning boost of caffeine. I pulled into my usual Starbucks to order and then it happened. I was over loaded with PSL advertisements and instantly entered a state of rage (nothing to do with the metal music that's been playing).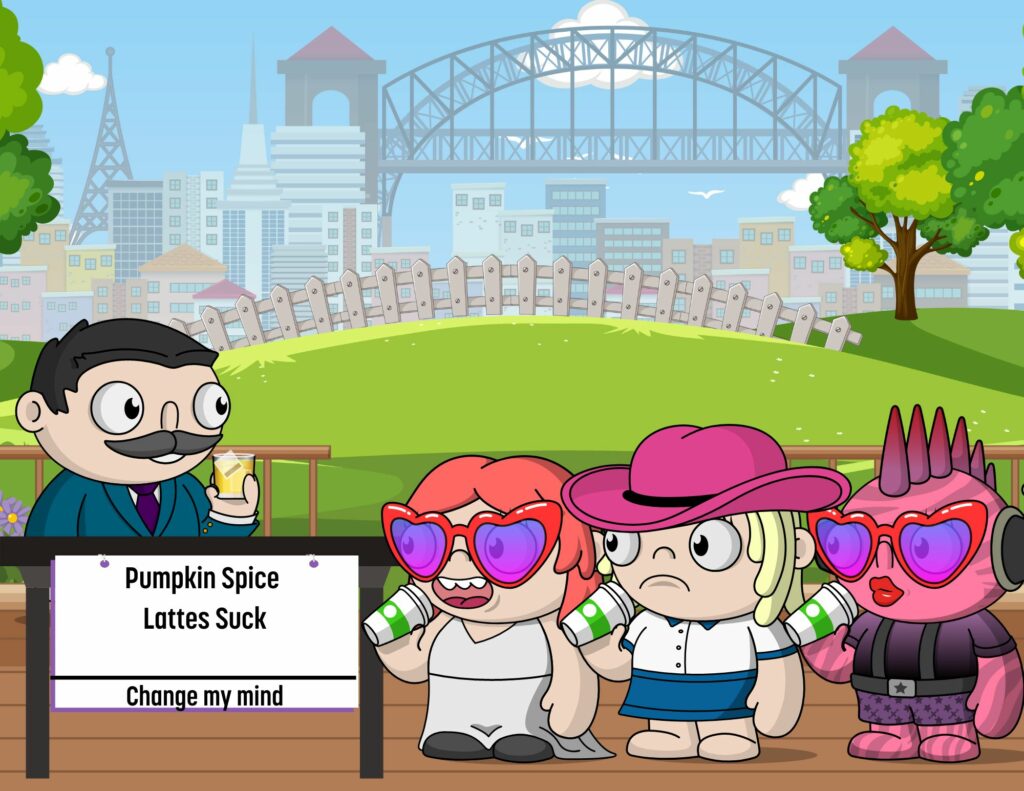 Don't know what PSL is? Don't worry, I didn't realize it had become an acronym either until my wife explained it to me. Apparently I am not as hip, or on fleek, or whatever the hell you kids are using to describe cool people these days. PSL stands for the horrible, disgusting, sorry excuse of a coffee drink called the pumpkin spiced latte. First off, it's f*$&ing August people. Summer isn't even over! It's not the fall. WTF are we doing?
This monstrosity of a drink was developed by Starbucks ( a subsidiary of StarFlux) 20 years ago as a gimmick. Every year it pops up sooner and sooner. If this drink came with a pineapple pizza, it would be the perfect combo to give to someone you hate. We must now deal with this being in our lives for months until the true hero drink returns. The peppermint mocha is the cream of the crop when it comes to coffee drinks that contain more sugar and other shit over coffee. Prove me wrong. I am not the only well known, famous news anchor with this opinion. See what my colleague, John has to say.
Ok, enough of this crap beverage. Let's rundown what Flovatar has in store for everyone. Summer is winding down and that means September will be a month of furious activity. Let's start with the pack drops! Flovatar's friend Sportvatar, will be dropping their public pack sale on September 12. We've been waiting anxiously for this drop and it's now just around the corner. This drop will have 4 rarities of packs (common, rare, epic, and legendary). These packs will contain brand new accessories, hats, and a flobit "modifier" you have never seen before. Make sure you check out their Discord for future announcements about this drop.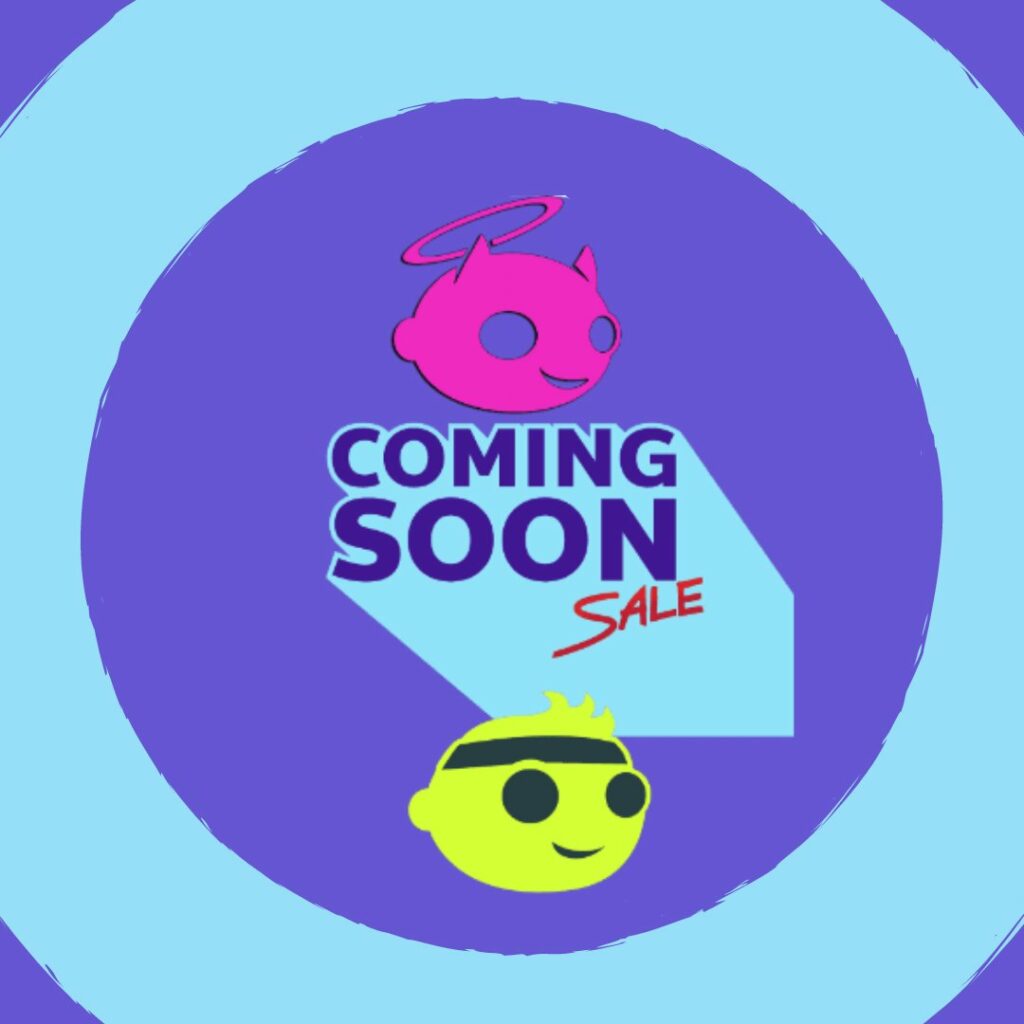 Next up is the Flovatar drop. It's been a while since we all had the joy and excitement of ripping open packs and hoping for a legendary pull. Hopefully you have all been saving up Dust or stacking some Dust from Increment.fi to have as spending cash because you're gonna need it. This first Dust sale will be on a day of celebration. That's right. NFT Day is September 20th and that's when you can expect the packs to drop. Think you've seen some cool flobits and combos so far? Well, there's some next level cool ones still coming. More details to come soon.
Next week, the contest known as "Throop's Prize Wheel" comes to an end. People have been in the giving spirit and the prize list has grown immensely. The spins will take place on September 1st and will be followed by a Friday Mint Night event. Bring your new Flovatar or Psyche Likee mint ideas to share and have some fun. You probably want to see what the prize list looks like so far. Remember, if you mint a Psyche Likee, you are eligible for the contest. Check out what we have as of this writing.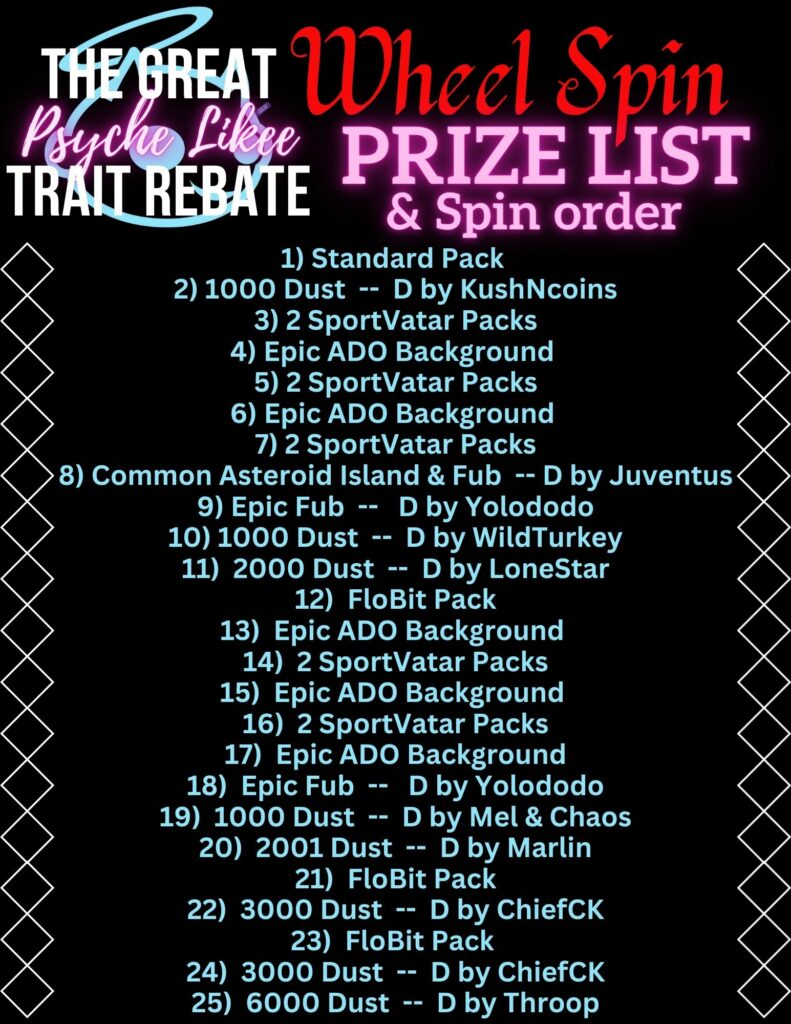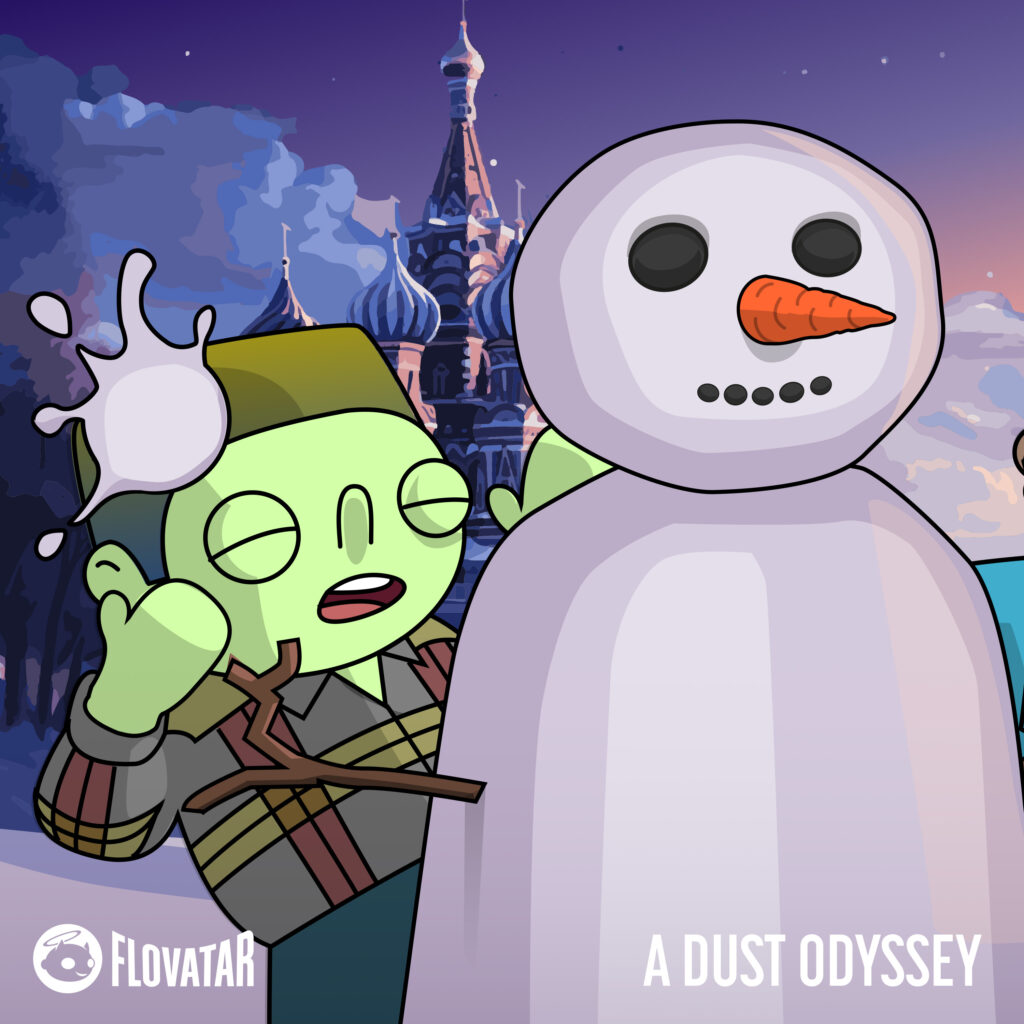 It's been a while since we heard from the cast of A Dust Odyssey. They've been on the mid season break to enjoy the last PSL-less days they had left. It's time to remind yourself where this epic journey left off by re-listening to the past 10 episodes. Next week, they are back! The saga continues with a brand new episode. Where will the next 10 episodes take the cast of characters? What questions will we finally get answers to? Get your popcorn ready for next week!
There are a few other events planned for the month of September. As mentioned above, NFT Day is September 20th and Flovatar does have some fun planned for everyone. Last year, an epic mint night took place with huge giveaways and a record 101 mints coming to life. What fun will this year bring? A update from Luca on the FUBs and asteroid islands (been teasing these with photos from my visits the past 2 weeks) is planned. Details on the AMA will be available soon. And finally, a new Bit Bracket Buster Bourbon Bears Beets Battlestar Galactica, sorry got stuck in a B word cycle, contest is coming. All the info on this event coming very soon.
Well that was a mouthful this week. Now my mouth is dry and I must go and wet it with some malty medicine. Buckle in for a busy month to come and stay tuned to your favorite, sort of professional news team for information as it becomes available. I am Ron Flogundy, signing off to go rage more about PSL (Pretty Shitty Lattes…patent pending).
MUSINGS OF A FÜCH FAĆE
by Füch Faće McGee
The Flovatar 1K is set after 16 of you degenerates donated 1,000 $DUST each to play in the fierce competition that is Fantasy Football. If you missed the announcement, the draft will kick off at 9:30 pm EST on Tuesday, August 29th. Make sure to have your latest Matthew Berry rankings printed out and ready to go so you can out-manuever 12 live league-mates (and 3 that forgot about the draft) for ultimate league dominance!
For those that missed the first league, or if you didn't want to pony up the 1k $DUST to play, Flovatar is opening a 2nd league. This one will require a 500 $DUST buy-in and the draft will be held next Wednesday evening (August 30th). Please contact a community rep to make sure you get your invite into this league.
And the last piece of Fantasy Football news. Go and sign up for the league that requires no buy-in. Or drafting. Or really any knowledge of the game at all. (If you can work a mouse, you can join this league!) This is the only Flovatar sponsored league this season, and prizes will be determined on how many people sign up. So do it! Follow this link to get signed up for Flovatar's Survivor League challenge today!
On to the Bobbles!
"In a world of nothing. Of barren hills and cracked Earth and once-proud oceans drained to sand, there will still be a monument to our existence. Bleached by the sun, perhaps, and blunted by time, but everlasting. Because these Pirates represent all that is eternal in the Flovan experience. The courage to stand for a nation when all others fail or turn away. The strength to recognize the value of freedom and to accept it's cost, no matter how great. Through the curtain of the aurora, a comet blazes to herald their arrival, and their victory shall be transcribed into every language known to history, including Flovan."
"The Bobble League regular season champion of the Megaverse, the Flovatar Bobble League Championship Tournament winner, the no. 1 Bobblers in the Megaverse, I give you Flovatar itself…the Space Pirates!"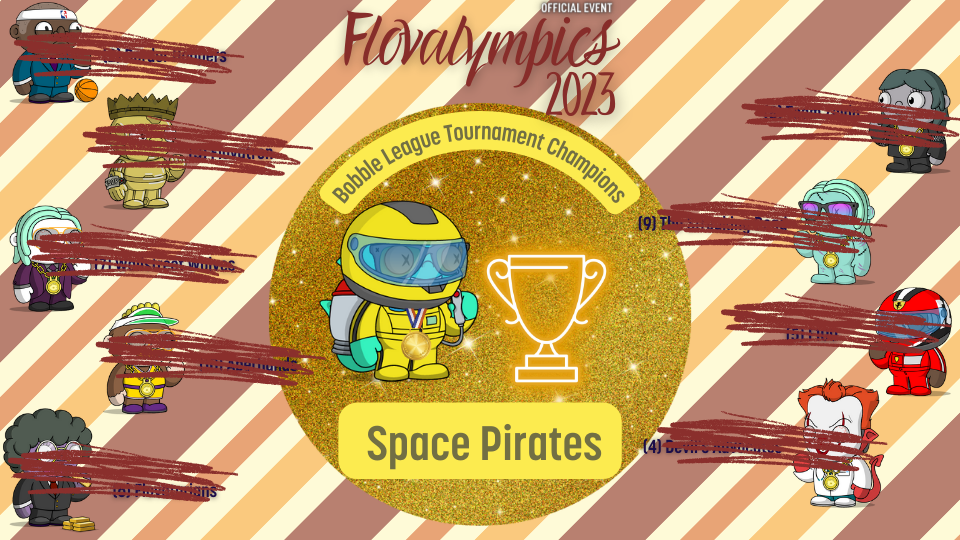 Try as I might, the proper words to describe our Bobble League champions just wouldn't come to me this week. "The Pirates had the Hoopers walkin' the plank" or "JP and Purple Rose gave the Hoopin' Trio scurvy" just weren't going to cut it for this crowning-of-the-champions post-season exposé.
So I looked to the brilliant George Shea, the talented wordsmith of Nathan's Eating Contest fame, to help me fully capture the recognition and reverence that our very own Space Pirates deserve for their Bobble League greatness. And in a way that only a person that has witnessed the height of competition can, Shea's words perfectly paint a picture of the journey our champions have navigated on their way to ultimate glory.
To say that their victory was a hard-fought one would be fictitious. The Space Pirates have only given up a single goal in the last two rounds combined. After winning 14 of their final 16 regular season matches, the Pirates continued their run of dominance all the way to the championship ceremony. Their Bobble League success has put them atop the Flovalympic standings with 102 total points, five ahead of Team Zelda, who once held a seemingly unsurmountable lead over the rest of the teams. The Devil's Advocates currently find themselves just behind Team Zelda on the medal stand with 95 points.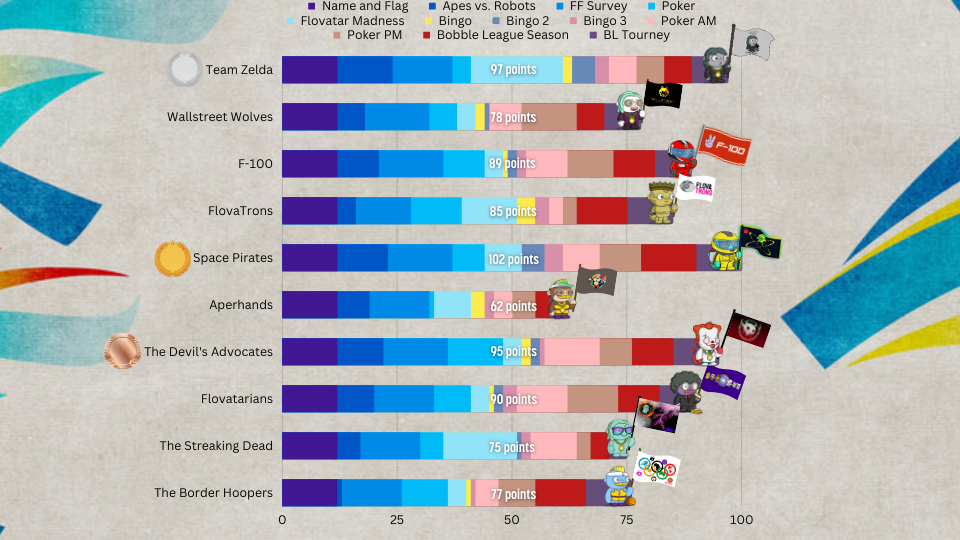 As the Pirates have shown, the competition can flip at any point with favorable results from a single event. With about two months left in the Flovalympic competition, anything can happen. Like delays of previously mentioned events that are still forthcoming. Speaking of…
Come rain or shine, Two Lies and a Truth WILL be launched next Thursday, August 31st. Be on the lookout for details in the Olympic Announcement channel this weekend!
That's all for this week, Füchos! And remember, like the great Coach Taylor always said – Clear eyes, full hearts, can't lose!
F.U.D News Staff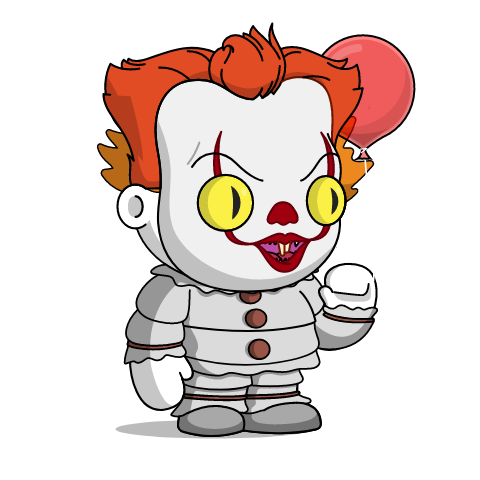 Pennytar- Founder & CEO
Straight from the circus, he was just clowning around one day online and stumbled into this wacky, low budget, and sarcastic news outlet.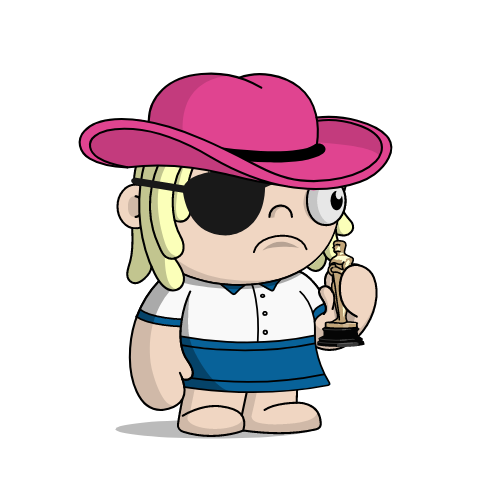 J. Peterman- Chief Sarcasm Officer (CSO) / Fashionista
Once a top level executive at a clothing catalogue company, she finds herself here after an epic fail of an invention. The Urban Sombrero bankrupt the company in spectacular fashion. She now takes sarcastic jabs at outfits worn by flovatars with a better fashion sense than her.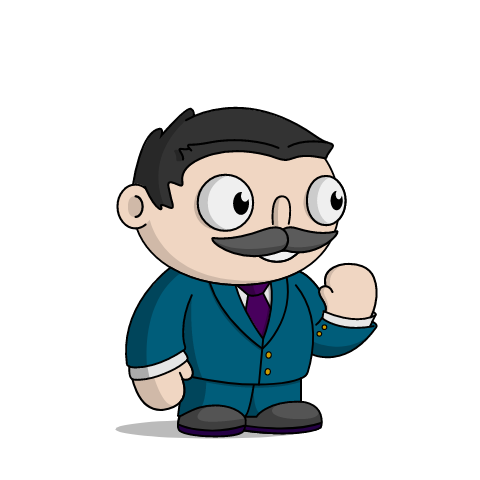 Ron Flogundy- Lead Anchor
After being fired from a reputable news source, Ron found his way into the F.U.D News room. He gave the media outlet a look of credibility when there was none.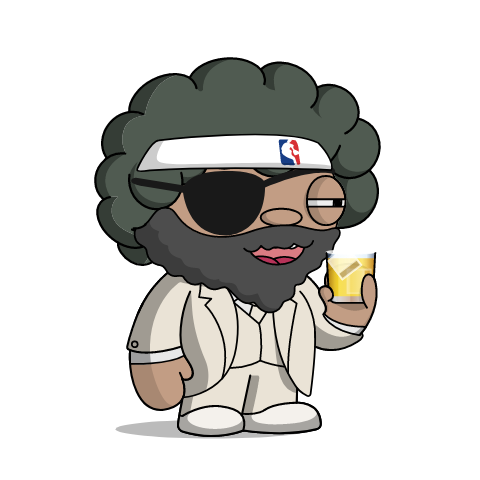 Füch Faće McGee– Head of Sportsball Division/Flovalympic Reporter
This Bulgarian-Irish born sports genius made a name for himself by having 1 too many whiskeys while trying to interview the Irish rugby team after a loss and causing a locker room brawl. Naturally, was a must hire for F.U.D.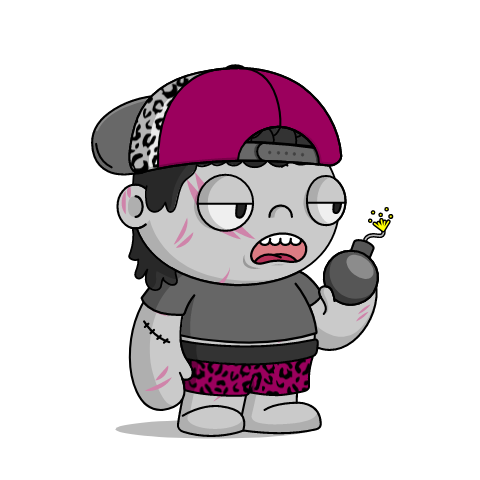 Kid Chaos- Resident Movie/Horror Correspondent
Not sure where this mysterious dude came from, he kinda showed up out of the shadows. If you need any movie or horror input, he's your guy. Just don't get too close to him or make any sudden movements.