FREE DUST MADNESS
By Ron Flogundy
Greetings Flovatar world. The highlight of your week is finally back. I, Ron Flogundy, am here to provide you all with a weekly update. This week, I have seen Dust flying all over the place. From rebates to trivia prizes to a community member stealing my spotlight. All of this is great stuff to review but it's also a good time to show how charitable I am as well.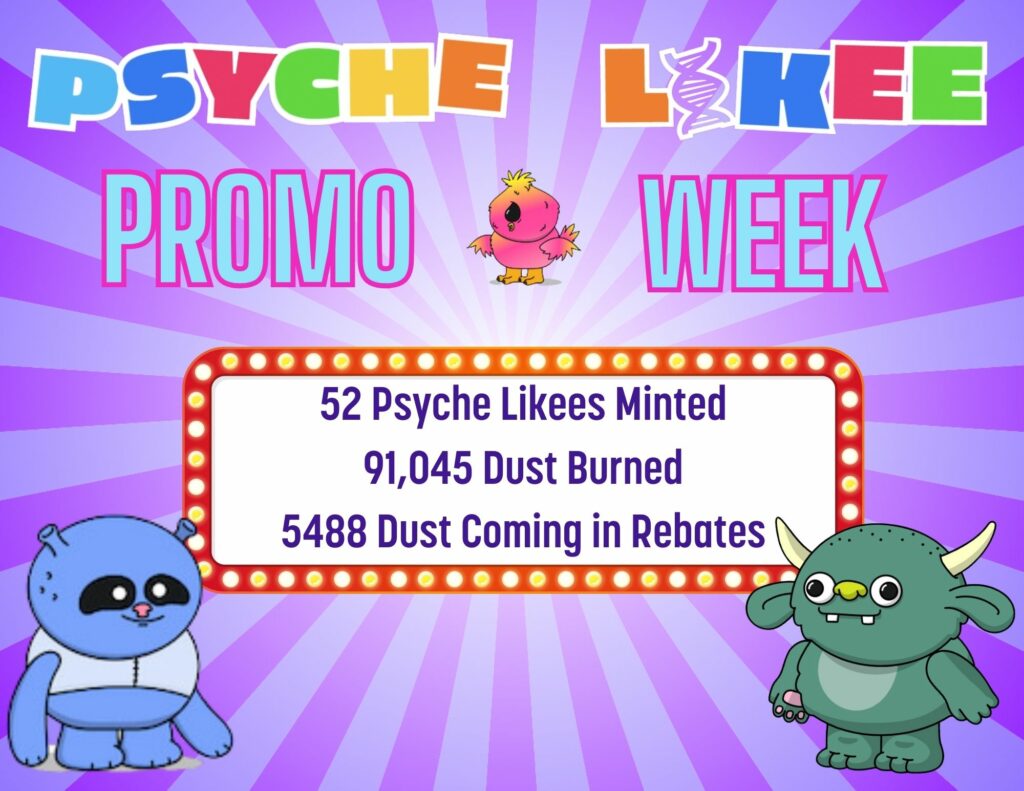 The Psyche Likee rebate promo kicked off this week. On Tuesday, the team spun the wheel to determine the first of 4 weekly traits. This week's rebate trait ended up as…chunky green legs. I thought it was a perfect trait to use for a rebate. Who wants something labeled as "chunky?" Would you be reading if I was Ron Chunkundy? Of course not! When the 48 hour window ended, 28 chunky Likees were eligible to get a rebate. It was a terrific start to the promo.
Now for a public service announcement. Please read the details of the contest carefully! The time to mint a Psyche Likee that is eligible for a rebate is between the trait spin and the snapshot at 10amEST on Thursdays. That's about 48 hours people. If you are minting them now, you are out of luck. If you claim you didn't know because you didn't read the details, please find me at the complaint department…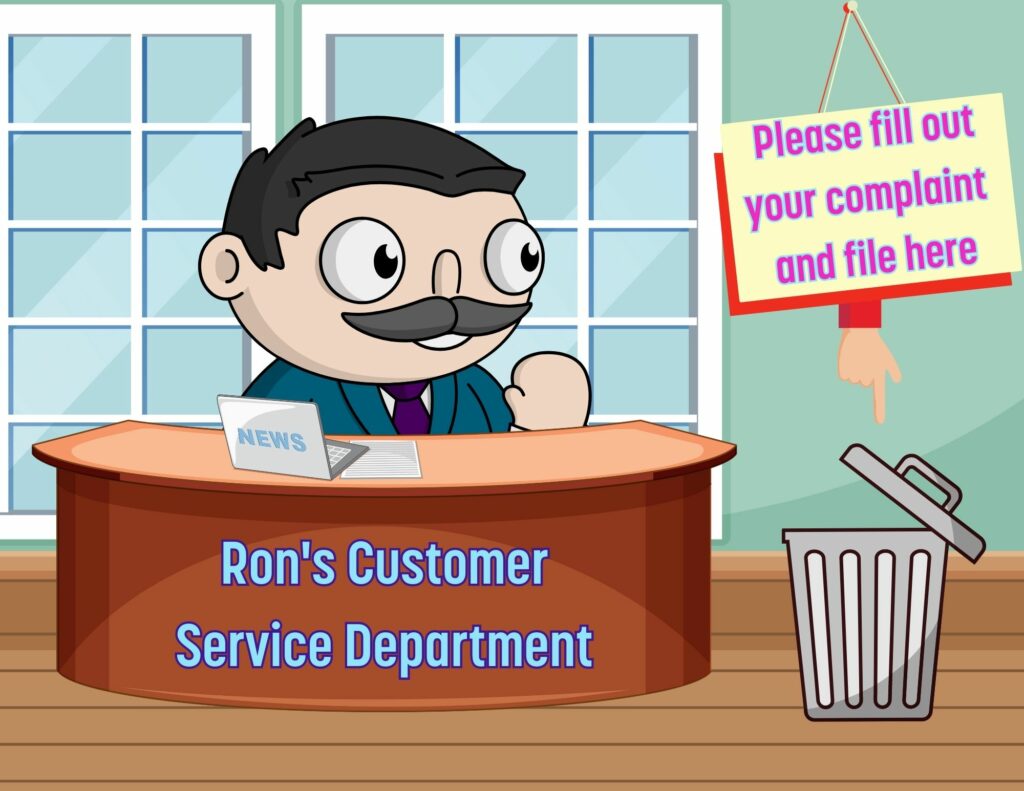 Next topic of discussion is community member Throop. This guy is trying to steal the spotlight from me by being "nice" and "generous." If you missed the details, Throop has decided to give away a month's worth of his own Dust to someone. If you mint a new Psyche Likee this month, you will earn a spot on the prize wheel. The wheel not only has about 6,000 Dust from Throop. Flovatar decided to add a prize list of their own to spice things up. Thank you Throop for being a standup guy in the community, I guess. If I win, you can keep your Dust provided you deliver some of your bbq brisket to good ol' Ron.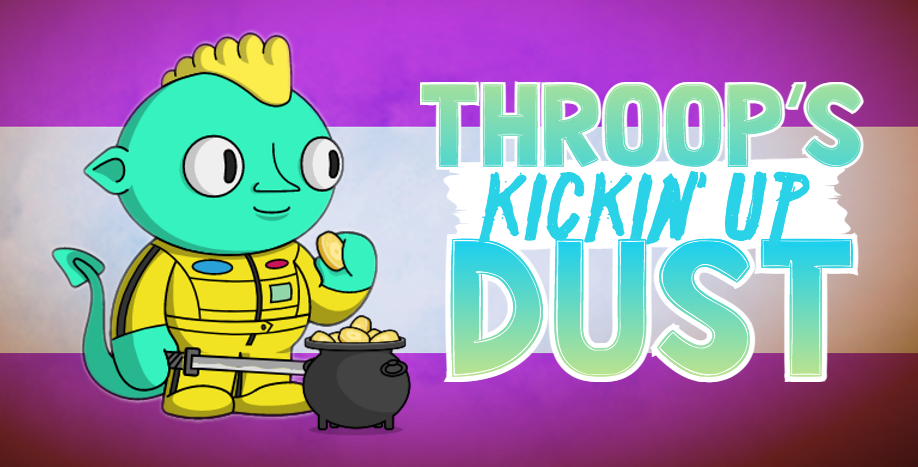 Given all this generosity going around, some of you might wonder if I, Ron Flogundy, am a generous man. Of course I am! Let's talk about some of my daily examples of being a do-gooder. Every time I got out and dine at the finest of restaurants, I tend to leave some extra money to my server. A real nice 10% of the bill goes to them courtesy of me. I call it the "Ron Bonus" and I'm pretty sure no one else does this. What's that Peterman? Why yes, I agree. This is a good tip that I'm sharing. Maybe more people will do this moving forward.
Have you ever seen those lovely kids selling cookies in front of stores when you are walking in? I am a big fan of those cookies, especially the thin mints. However, when I see them at their table, I use this time to teach them. They ask me to buy a small box of cookies for $5. I kindly educate them about the free market, supply and demand, and pricing. I can walk into the store they are parked in front of and buy cookies for cheaper. I offer them $3 instead and since I am older, wiser, and professional looking, the kids accept. They never would of sold that box at $5 but thanks to me, they took a fair price. Ok Peterman, now what? Fleecing? I'm not "fleecing" these kids out of money. I don't even know the meaning of the word.
Clearly, I'm just going to get sass sharing my stories of kindness. Time to wrap it up for the week I suppose. So there you have it folks. There's lots of Dust floating around for you to claim. The next trait wheel spin will be Tuesday so get the Psyche Likee builder ready to go. I'm off to my local whiskey bar to let another lucky bartender earn a Ron Bonus today. God I'm a nice guy. Ron Flogundy out.
MATCHES MADE IN HEAVEN: YOU AND YOUR PYSCHE LIKEE
By J. Peterman
Pysche Likee minting is in full swing and as I watch all these new builds coming through, my concern levels continue to increase. Some of you aren't thinking about the most important part of creating a fuzzy friend; making sure it complements your fashion.
Many of you probably rushed into concocting your new creature without considering what's in vogue. No matter. Here are some accessories you can wear to make sure I won't be calling you out next week's fashion section called "Me No Likee."
Blue da ba dee da ba di
If your Pysche Likee is rocking the blue feathered arms, consider adding blue mittens to your Flovan's paws. You'll both be ready for the cold winter and bonus points if you're already wearing the blue hoodie to complete the look.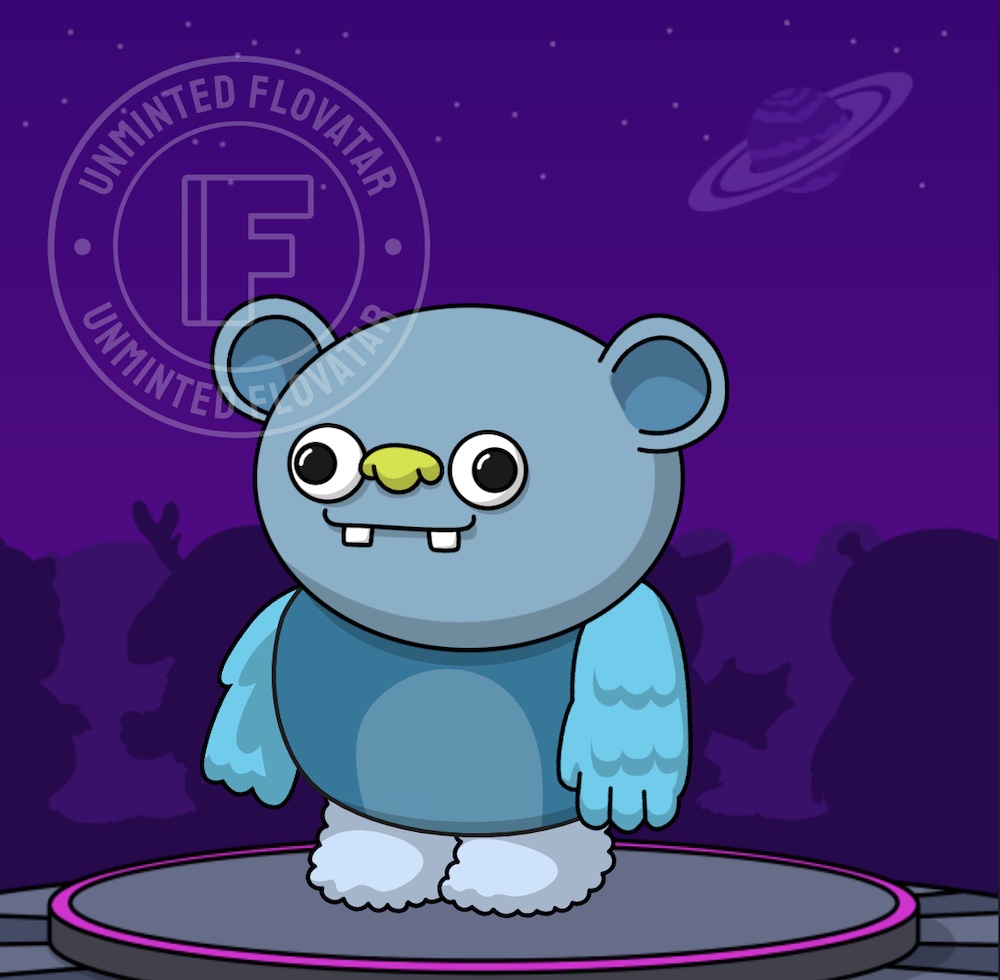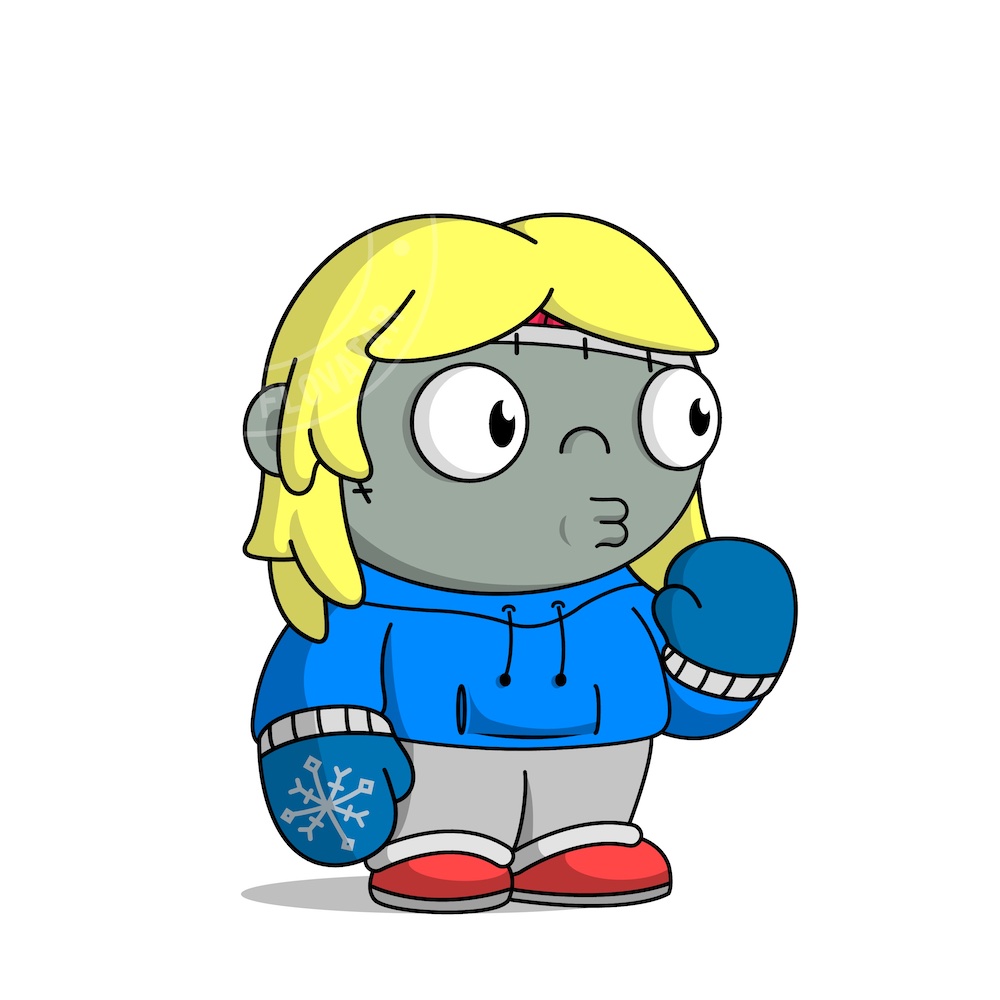 If you're a bird, I'm a bird
Squawk, coo-coo ca cha, cluck cluck cluck. Become one with the avian species when you match your Big Beak Psyche Likee by wearing this gnarly bird skull.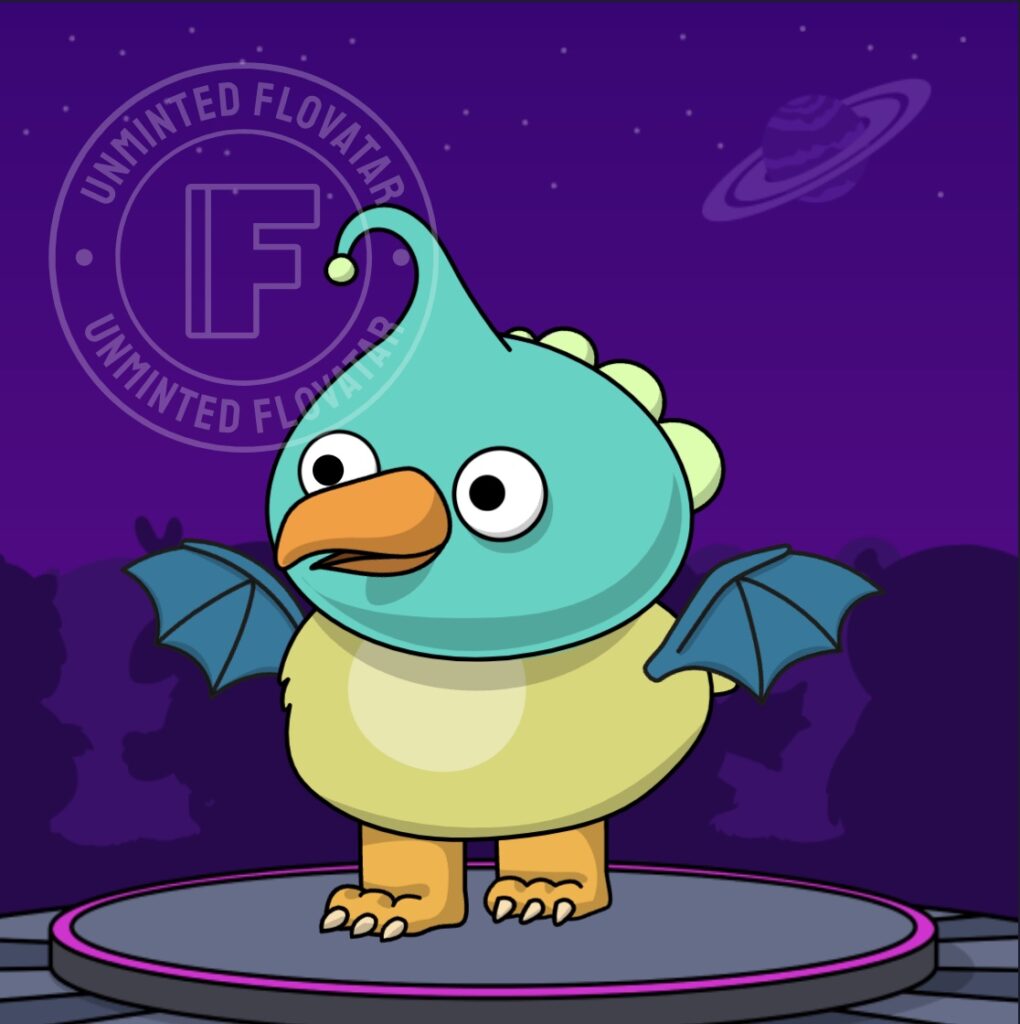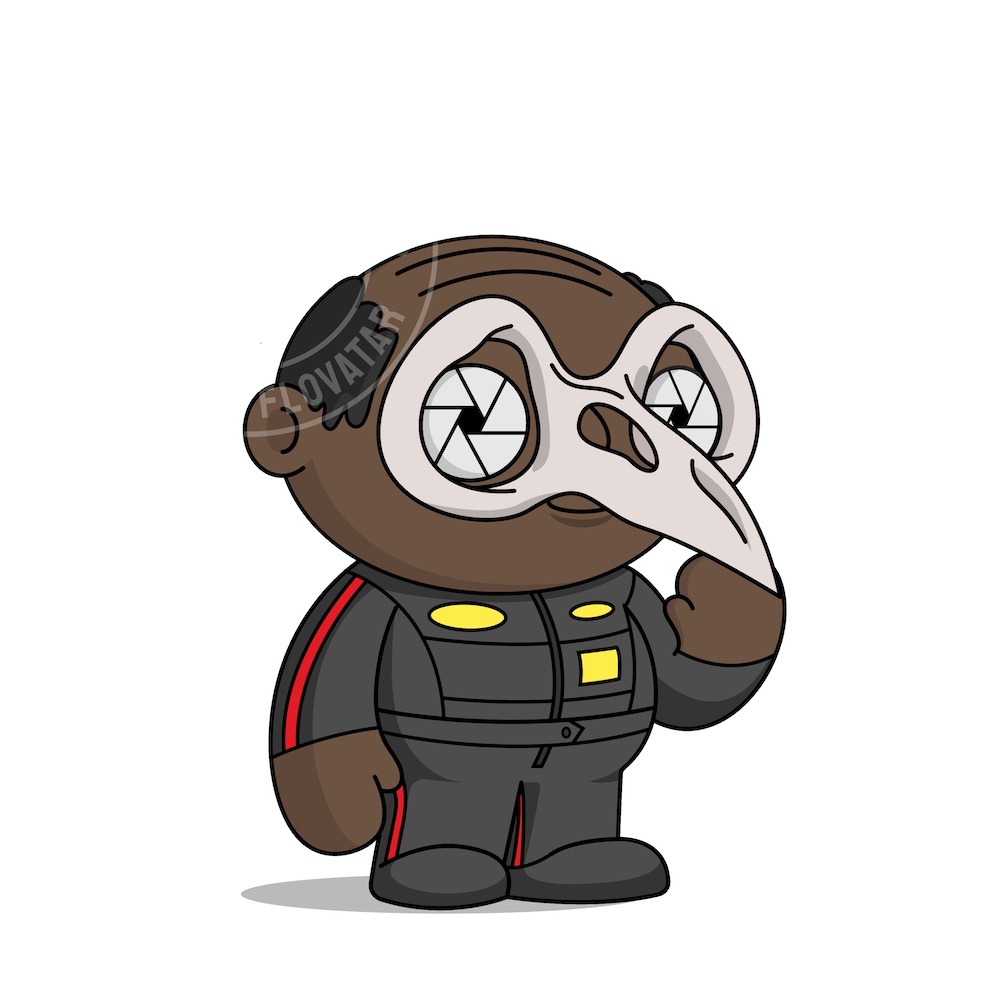 One is the loneliest number
Look at this poor Likee, she only has one eye! You don't want her to feel like a weirdo you? Use the eye patch and start a Cyclops gang.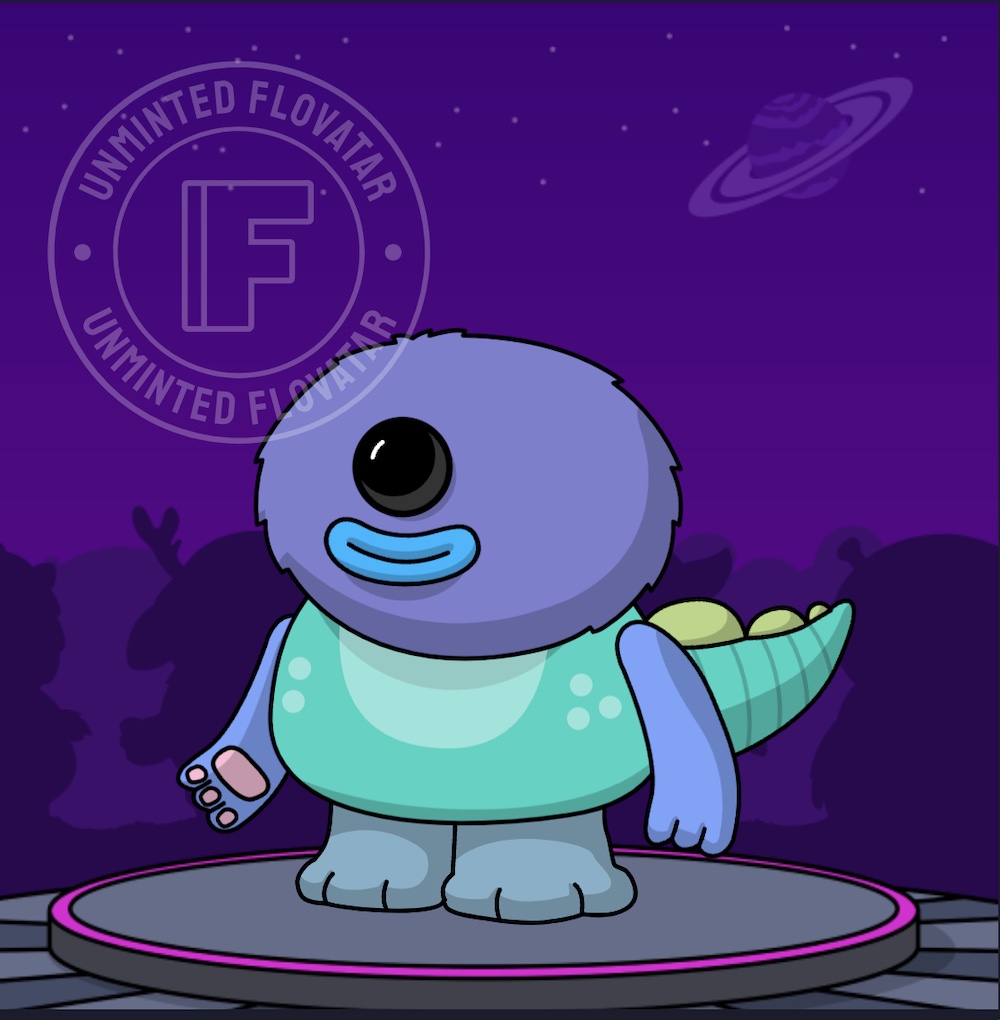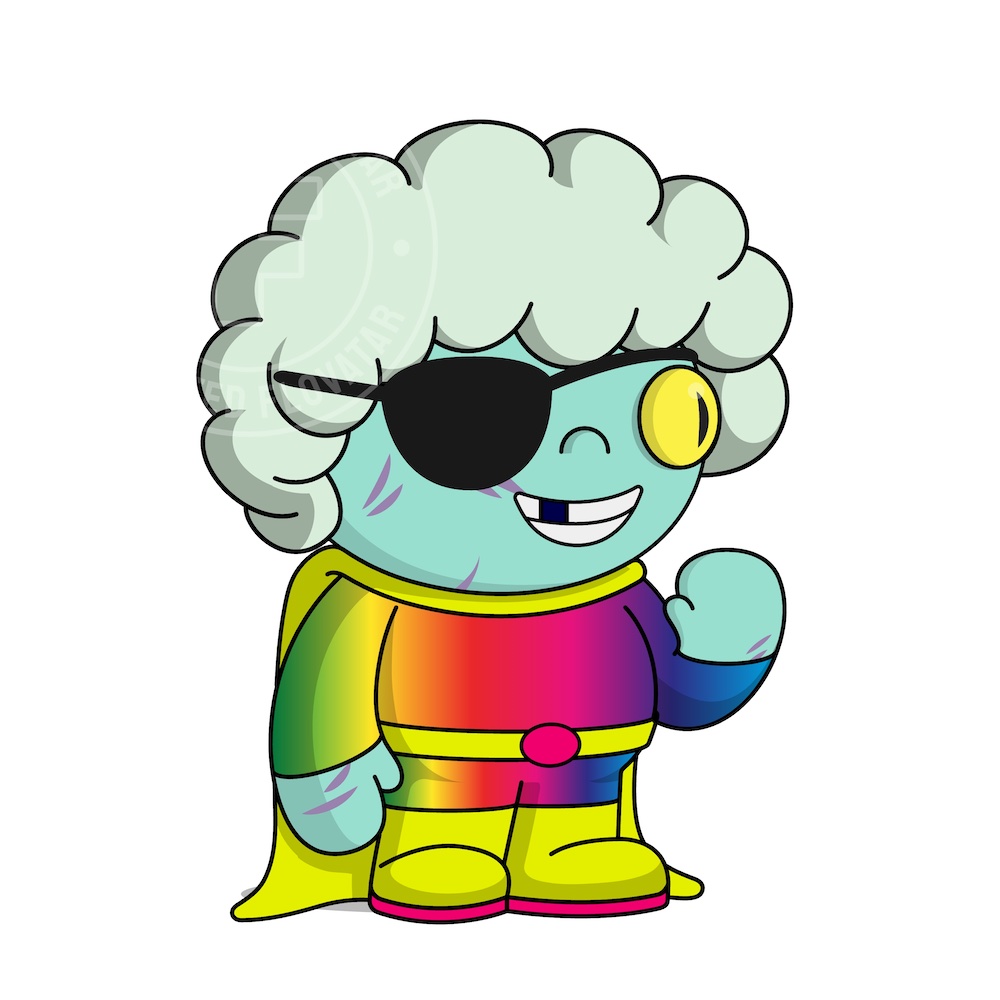 MUSINGS OF A FÜCH FAĆE
by Füch Faće McGee
Hey Füchamaniacs! Back with another edition of Musings, and do we have some scorching hot news for you! We're going to check in on the Flovatar Bobble League Championship Tournament to see which teams are still standing. Then we might share a little teaser for the next Flovalympic event! How exciting is that?! But first, a little PSA for those interested in playing fantasy football with Flovatar this season.
While the details are still being finalized, here are the main nuggets: Flovatar will sponsor a Survivor League for any and all Flovatar owners. The rules of a Survivor league are simple: you choose one team a week that you think will win. If they do, you are still in the game. If they don't, you are out! There will not be an entry fee. Prizes are still to be determined. And multiple entries are not allowed. And here's the best part – you don't have to know anything about football to join. If you can click a mouse, you can play. Easy enough, right?
In addition, traditional fantasy leagues will also be set up via the community reps where you will be able to buy-in with $DUST. Again, we are still fine-tuning the details of each league, but if early feedback is any indication, there will be at least one league with a 1k $DUST buy-in. And possibly another league with a smaller buy-in amount. Stay tuned to the #fantasy-huddle channel in Discord for more details to come very soon about each of these leagues.
On to the Bobbles!
We are down to the Final Four in our Bobble League Championship Tournament, and all four of the top seeds remain unbeaten. As mentioned last week, the Hoopers beat the Wolves in their best of 3 match-up. They will face-off against the Droids, who beat Throop and the Others in 2 straight games to advance to the semi-finals.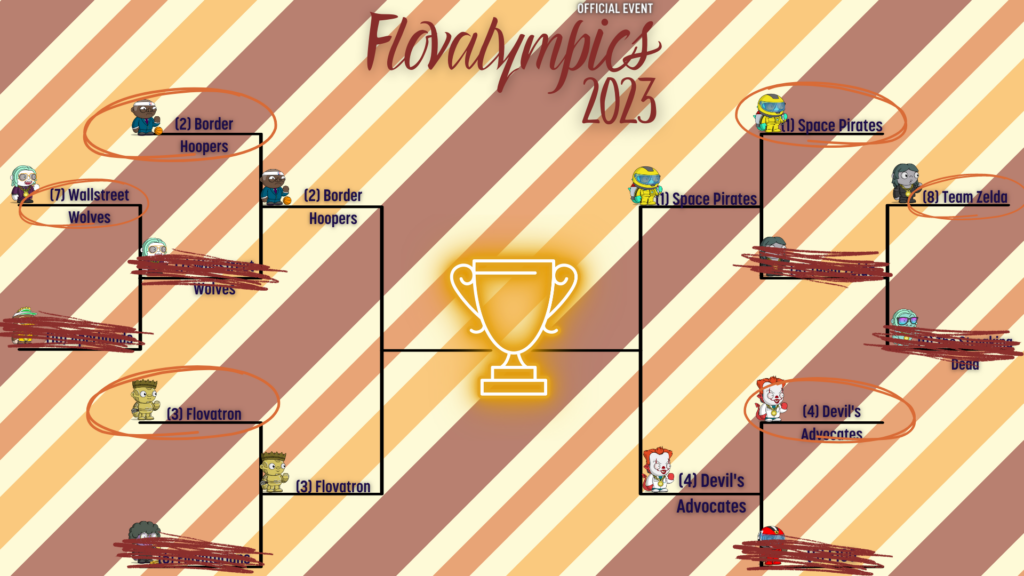 On the other side of the bracket, the Space Pirates had a tougher time finding child care so they could play their match uninterrupted than they had with defeating Team Zelda, extending their run of dominance with a convincing 2-0 sweep. They will face The Devil's Advocates, who beat F-100 in a nail-biting game 3, for the right to play in the 'ship. When reached for comment, team captain Vova said he was "honestly surprised" they won. Same.
It's been a relentlessly long, incessant season. But with only 3 more series to play, we can finally see the light at the end of the tunnel! Good luck to the final four teams!
As promised, I wanted to give the FUDNews readers a little glimpse of the next Flovalympic event! We'll be trying something a little different next week (probably starting Thursday) with our own variation of "Two Lies and a Truth". Look for more details about this on Monday, when the full rules of the event will be announced in Discord!
That's gonna be it for today! Before I go, just remember…every new beginning comes from some other beginning's end.
KID CHAOS MOVIE REVIEW
Today we're going fully independent and what we've got up on the slab is a most delicious cryptid meal — The Wendigo by Jake Robinson (Director & Cinematographer.) Written by Jamie Brown, this indie horror isnow available on Tubi via Terror Films. Tagline: It devours from within.
If you're a fan of found footage films and the genre as a whole then this will quench your voyeuristic thirst. We get a peek into the lives of some well known archetypes that we normal folk encounter on the daily — a youtuber/influencer, the "bitch", aggro male, etc — but this time, we're seeing life from "their" perspectives.
After a social media star disappears in the woods of North Carolina, his friends are set to figure out what happened to him. Ignoring the legend of the cursed land was only their first mistake.The story goes, if you didn't know, The Wendigo is always searching for suitable delights and does it ever find a buffet of willing participants by way of who they are at their core.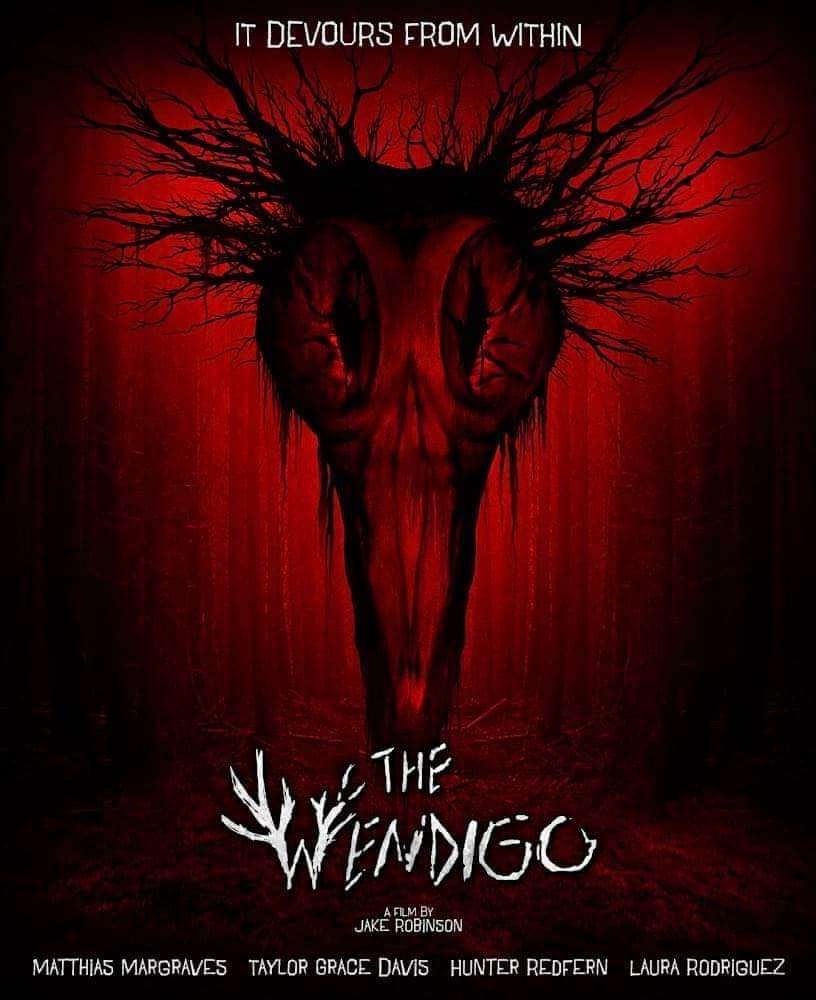 This is Jake's first full feature length film and what he accomplishes on this adventure is awesome! The cinematography is clear and legible, which is a huge plus as some found footage films and the interpretation of the genre sometimes can get pretty wacky. THERE ARE RULES, friends, and some people go outside of those and it's jarring.
The special effects, mostly practical (my favorite) and some low key cgi are present thru out the film, culminating with a most true to description representation of what the creature looks like! Everyone involved in this production absolutely killed and understood the assignment. I highly recommend you check out this film and keep an eye out for his other work that's in production now thru Cryptid Pictures.
The Wendigo is streaming on Tubi or free right now ! Just make sure you dont succumb to the psychosis!
F.U.D News Staff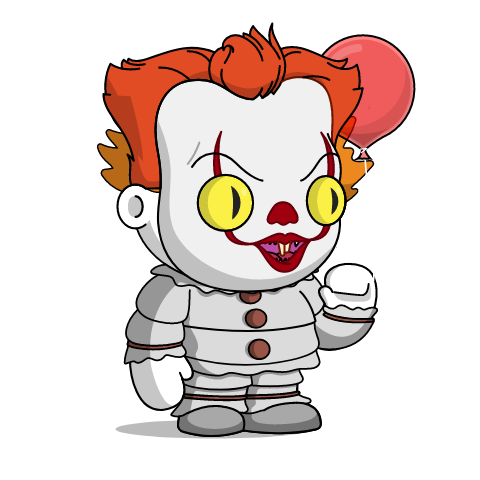 Pennytar- Founder & CEO
Straight from the circus, he was just clowning around one day online and stumbled into this wacky, low budget, and sarcastic news outlet.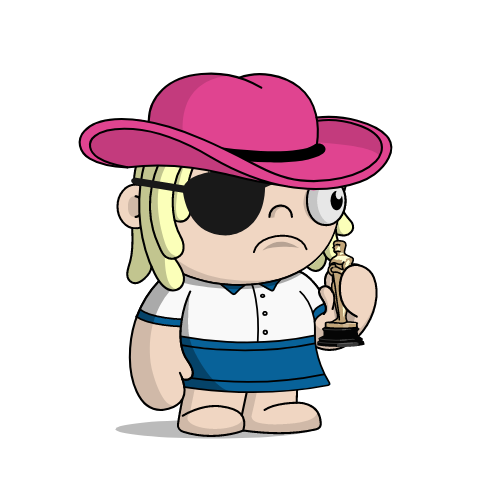 J. Peterman- Chief Sarcasm Officer (CSO) / Fashionista
Once a top level executive at a clothing catalogue company, she finds herself here after an epic fail of an invention. The Urban Sombrero bankrupt the company in spectacular fashion. She now takes sarcastic jabs at outfits worn by flovatars with a better fashion sense than her.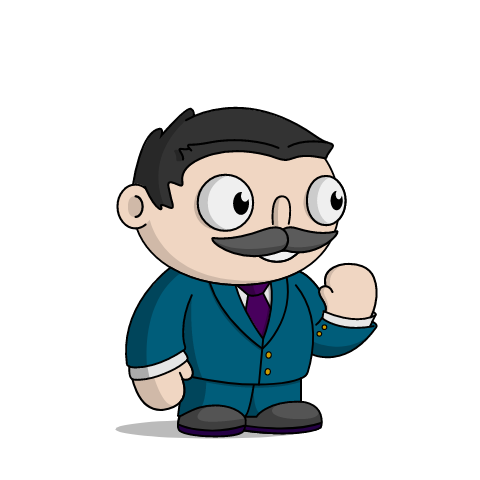 Ron Flogundy- Lead Anchor
After being fired from a reputable news source, Ron found his way into the F.U.D News room. He gave the media outlet a look of credibility when there was none.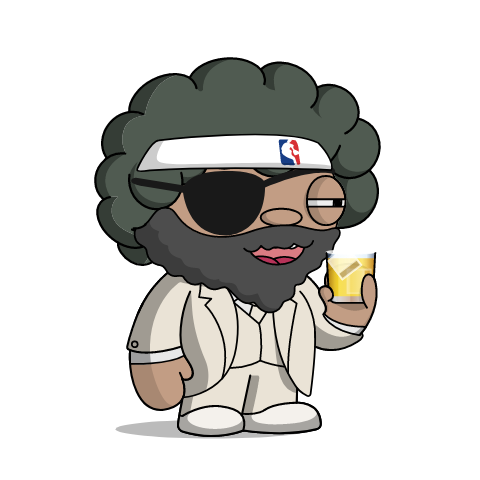 Füch Faće McGee– Head of Sportsball Division/Flovalympic Reporter
This Bulgarian-Irish born sports genius made a name for himself by having 1 too many whiskeys while trying to interview the Irish rugby team after a loss and causing a locker room brawl. Naturally, was a must hire for F.U.D.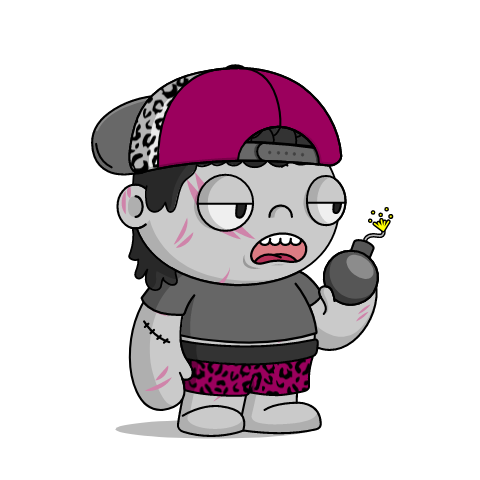 Kid Chaos- Resident Movie/Horror Correspondent
Not sure where this mysterious dude came from, he kinda showed up out of the shadows. If you need any movie or horror input, he's your guy. Just don't get too close to him or make any sudden movements.