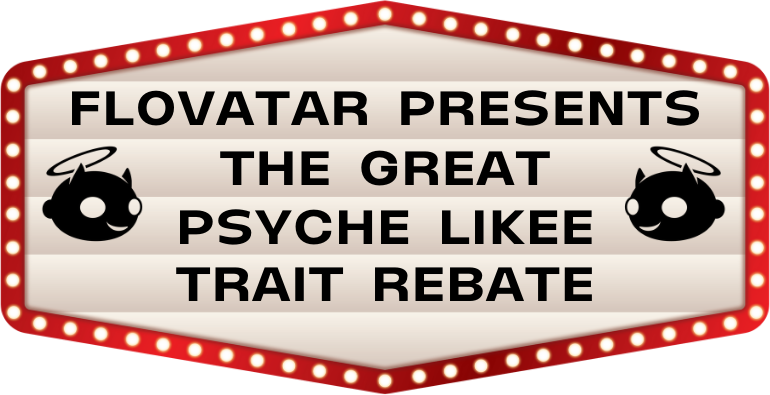 UPDATES FROM THE WORLD OF FLOVATAR
by Ron Flogundy
Greetings people of Flovatar. Your favorite and most handsome news anchor is back again with some new information to share. It has been an interesting week and I have some things to share about my latest adventure. There might have been a feeling of a little "dog days of summer" effect going on but you should all know better. No rest for this Flovatar team so let's get things started.
I kicked off my week by traveling! That's right, Luca invited A-List celeb Ron Flogundy to hang out on an exclusive trip. We didn't go on a yacht. That's way too small and pedestrian. I traveled to a big ass island that he owns! It wasn't even just an island but an asteroid island. Luca showed me some of the stuff he's been working on to terra form this rock and it looked cool. Not to mention, the highest end whiskey was flowing like lava from the volcano. Things are progressing nicely and I wanted to show you all with a sneak peek. Unfortunately, it appears the free flowing whiskey may have impacted my camera skills and things came out a bit, um, fuzzy. Funny thing is it looked totally crystal clear to me at the time. I even had it framed and put in my family room.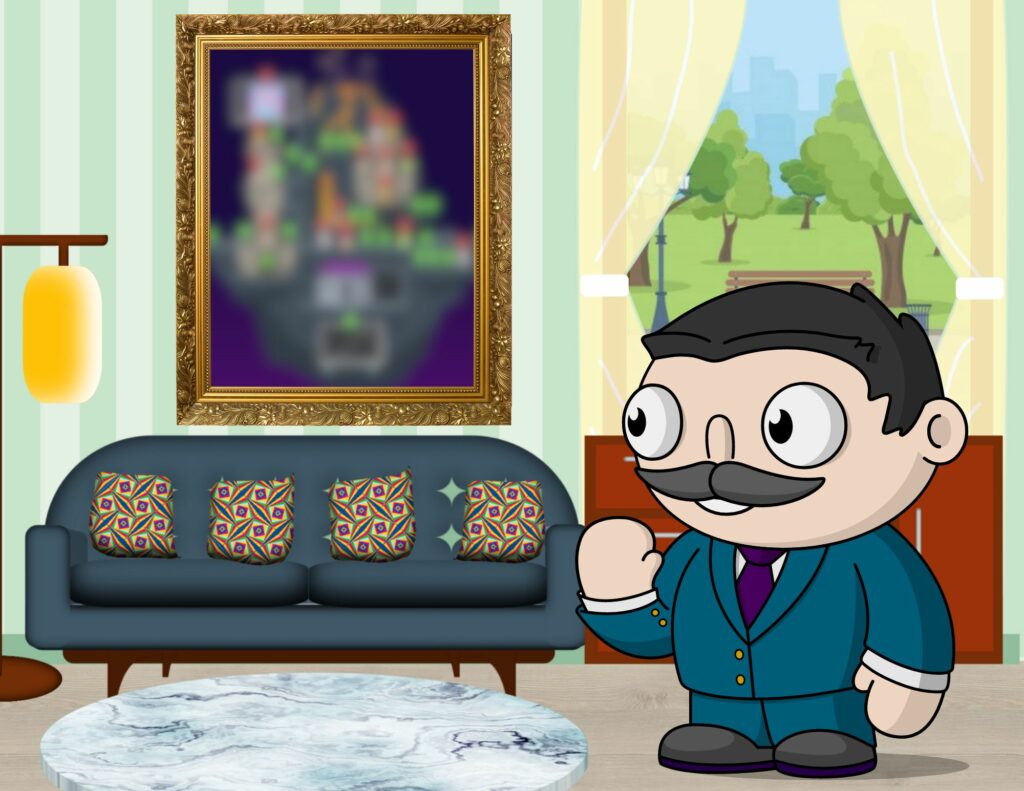 No need to keep bragging about my lavish trips that only I can enjoy, so let's move on to the next topic. Flovatar is launching a Psyche Likee rebate program! I wonder if they'll give me a rebate on mine a few weeks after I bought that little terror. I'm sure it's like Costco where you can return stuff months later. Anyways, the details are out and I am glad to be the first to share them with you all.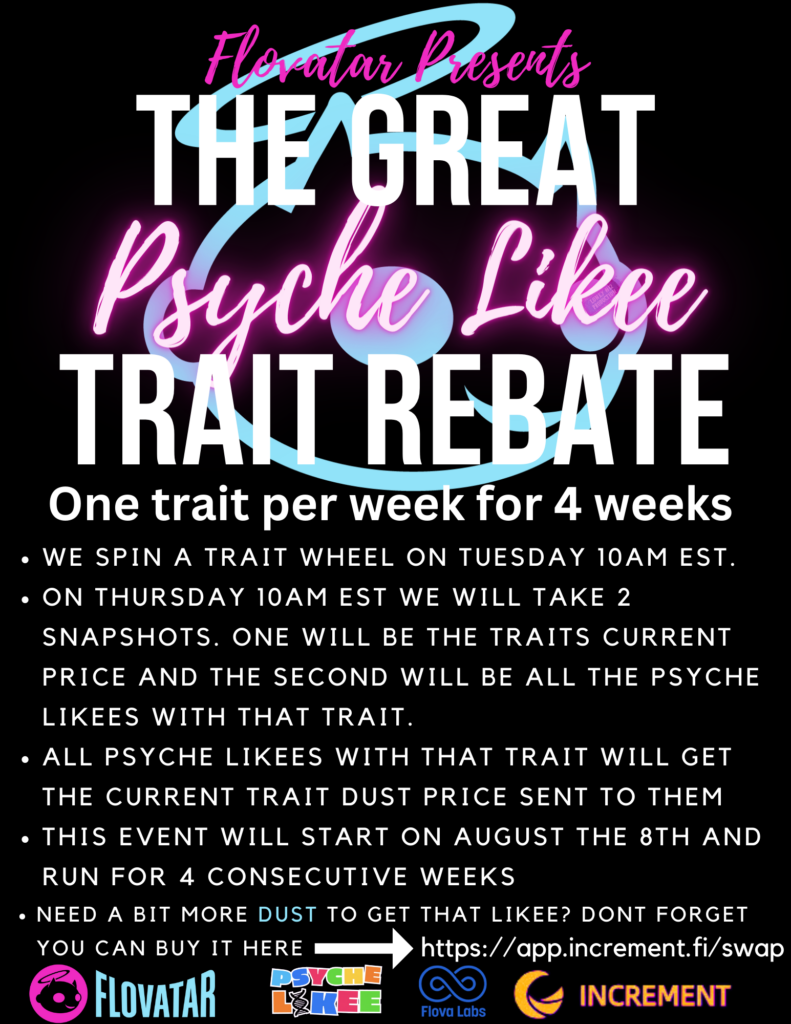 Well isn't that some promo? I can now bring home some hopefully better behaved furry friends at a discounted rate. All that Dust I save can go straight to my whiskey fund. Or maybe to my vacation fund so I can head back to that island Luca had. Either way, I look forward to spending all this Dust the clown pays me on discounted Psyche Likees in the coming weeks. One of them is bound to listen to me and be obedient.
One final note for the week. It's almost time for football. American football. You know, the sport that doesn't involve using your foot for very much. McGee announced last week about the fantasy leagues for this year so make sure to contact Marlin or WildTurkey if you are interested in playing this year. Maybe I can buy one of these football teams with all the Dust I'm saving for the promo? Hmm. I hear that old dude Jerry Jones wants out of owning that dreadful franchise. I can see it now..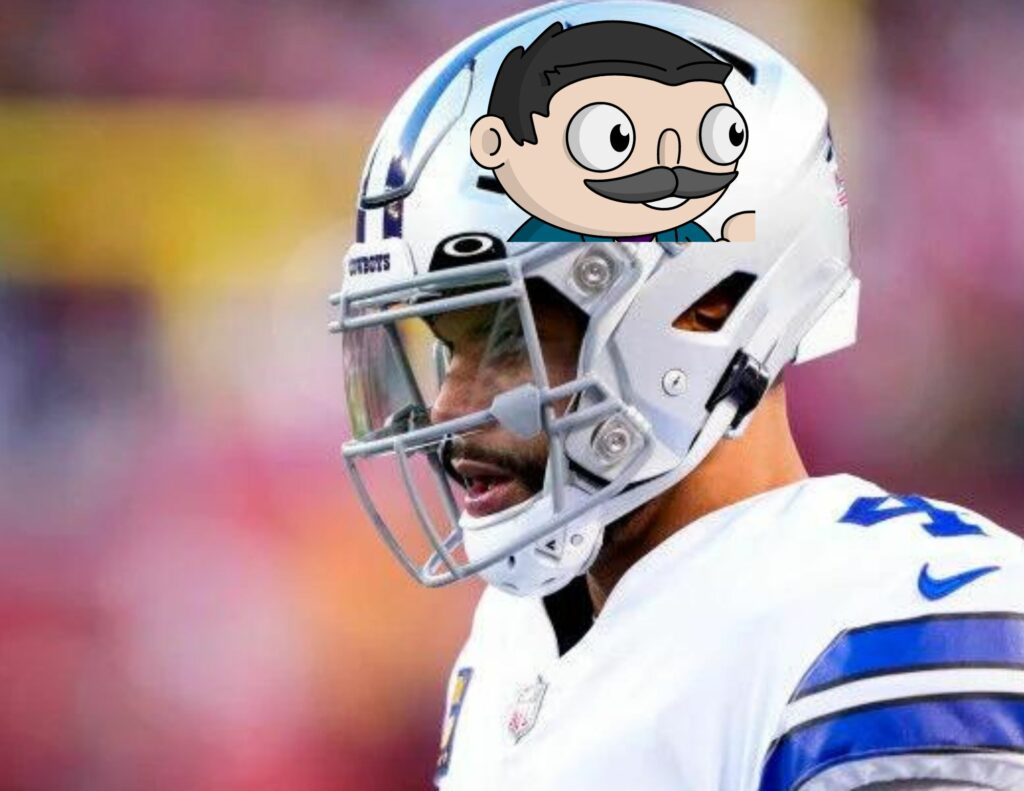 The Dallas Flogundians. Just rolls right off the tongue, doesn't it? Anyways, that's all for now my loyal followers. I must go continue my recovery from the travels this week. Keep checking in for the latest in what is going on in Flovatar. They are still cooking up a lot of stuff for the coming weeks. You won't want to miss the fun. I'm future Super Bowl winning GM and news anchor Ron Flogundy, signing off.
MUSINGS OF A FÜCH FAĆE
by Füch Faće McGee
Well we did it! We reversed the curse! Flovatar MFC were crowned Season .1 champions of Silver League 6 this week, clinching the crown in a convincing 3-0 victory in the final match of the season. Technically the club won by forfeit. Probably because of Flovatar's intimidating nature. The opposition knew what was coming, and they (probably) wanted to avoid the embarassment. Nobody played a bigger part in the championship run than ole Füch Faće by refusing to cover the club over the last few weeks. On behalf of my intuition and genius foresight, you are welcome, Flovatar. Enjoy your sweet victory!
Flovatar MFC was not the only Flovatar-based club to claim ultimate victory in this alpha season of MFL action. The Medellín Marauders (Iron League 6) and Kraków Dragons (Iron League 1) also won their respective leagues, making it 3 total for the group of hooligans. The teams will look to add to the trophy cases over the next few weeks in the upcoming post-season tournaments. Good luck teams!
Form has held in the early matches of the Flovatar Bobble League Championship Tournament. Team Zelda pantsed the lower seeded Streaking Dead in their opening round bout, while the Wallstreet Wolves spent the first round crushin' it against the last place Aperhands.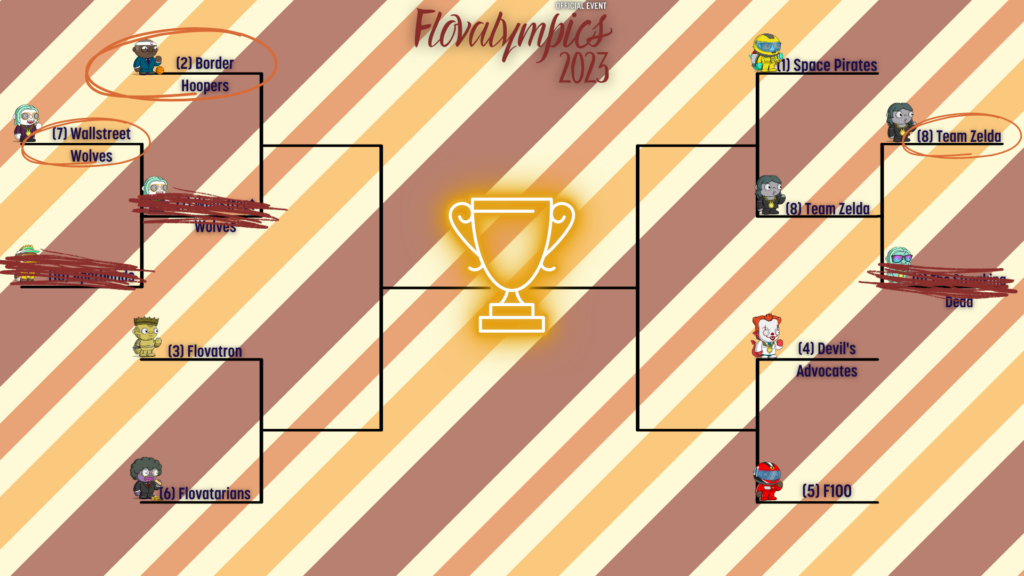 Only 1 of the 4 2nd round matches have been played at the time of publishing. The upset-minded Wolves played The Border Hoopers to a winner-take-all game 3, but fell in the end to the powerful duo of BigJ and AarynEh.
Team Zelda's victory earned them the right to face the top-seeded Space Pirates in the 2nd round. The victor will advance to the Bobble League Final Four where they will play the winner of Vova's Devils and RichRaz's F100 squad.
Despite their on-going power struggle, the Border Hoopers are thriving as they await their next opponent on the other side of the bracket where it will either be Flovatron or the Flovatarians. The real struggle, however, might be whether or not these two teams can find the time to link up and play their match. Between Throop's ducks and C-3PFlo's worldly travels, the teams are having trouble scheduling their match-up. Time will tell as the entire Bobble League world sits on pins and needles anticipating this epic clash!
That's all for today. Short and sweet – just how Mrs. McGee likes it. Until next week, Füchos!
F.U.D News Staff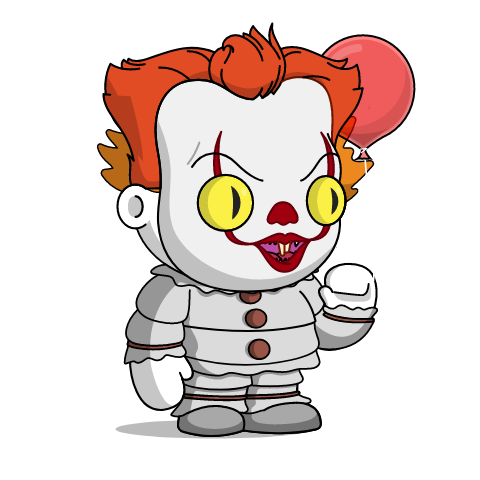 Pennytar- Founder & CEO
Straight from the circus, he was just clowning around one day online and stumbled into this wacky, low budget, and sarcastic news outlet.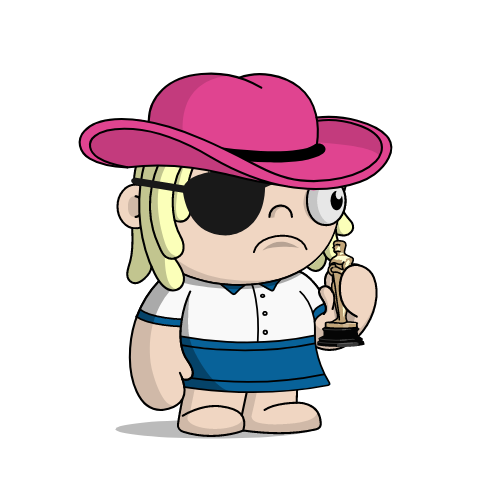 J. Peterman- Chief Sarcasm Officer (CSO) / Fashionista
Once a top level executive at a clothing catalogue company, she finds herself here after an epic fail of an invention. The Urban Sombrero bankrupt the company in spectacular fashion. She now takes sarcastic jabs at outfits worn by flovatars with a better fashion sense than her.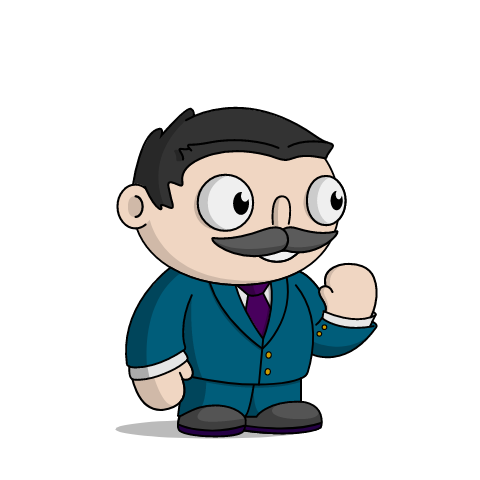 Ron Flogundy- Lead Anchor
After being fired from a reputable news source, Ron found his way into the F.U.D News room. He gave the media outlet a look of credibility when there was none.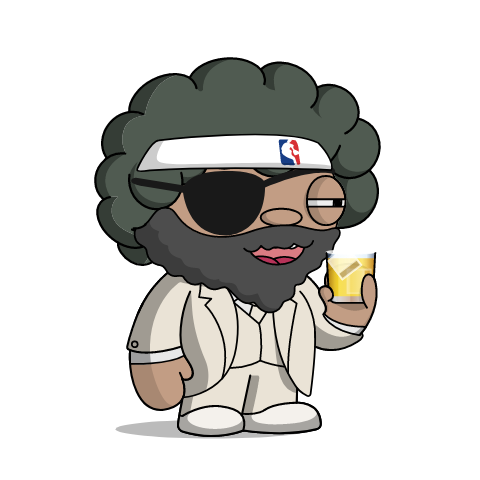 Füch Faće McGee– Head of Sportsball Division/Flovalympic Reporter
This Bulgarian-Irish born sports genius made a name for himself by having 1 too many whiskeys while trying to interview the Irish rugby team after a loss and causing a locker room brawl. Naturally, was a must hire for F.U.D.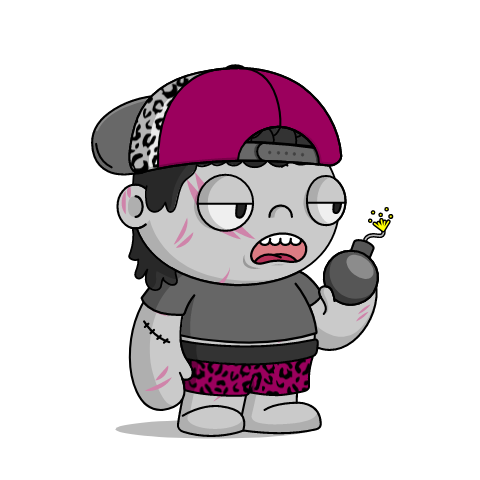 Kid Chaos- Resident Movie/Horror Correspondent
Not sure where this mysterious dude came from, he kinda showed up out of the shadows. If you need any movie or horror input, he's your guy. Just don't get too close to him or make any sudden movements.