LONESTAR'S ASTEROID CITY
By Ron Flogundy
Well, another week has gone by so I suppose it's time for you all to get your weekly fix of me! That's right. Yours truly, Ron Flogundy, is back to fill you in on what happened this week in the world of Flovatar. Plus, I will be sharing some initial thoughts on some of the new Flobit suggestions submitted in this Bodacious Brazen Bourbon Beer Bears Bits contest. That name is really ridiculous.
Before we get to the bits contest, there were quite a few things revealed this week by Flovatar and their partner project, Sportvatar. On Wednesday, Luca held an AMA in Discord to speak with the community about a few of the many projects on his plate. He talked about his work on the asteroid islands and FUBs (Flovatar Universe Builders for those who have been asleep for the past six months.)
There was a sneak peak shown if you were paying attention. It was an island full of Lonestars. God it must smell like bbq and skunk on that asteroid. Glad I didn't visit that one during my island hopping journey.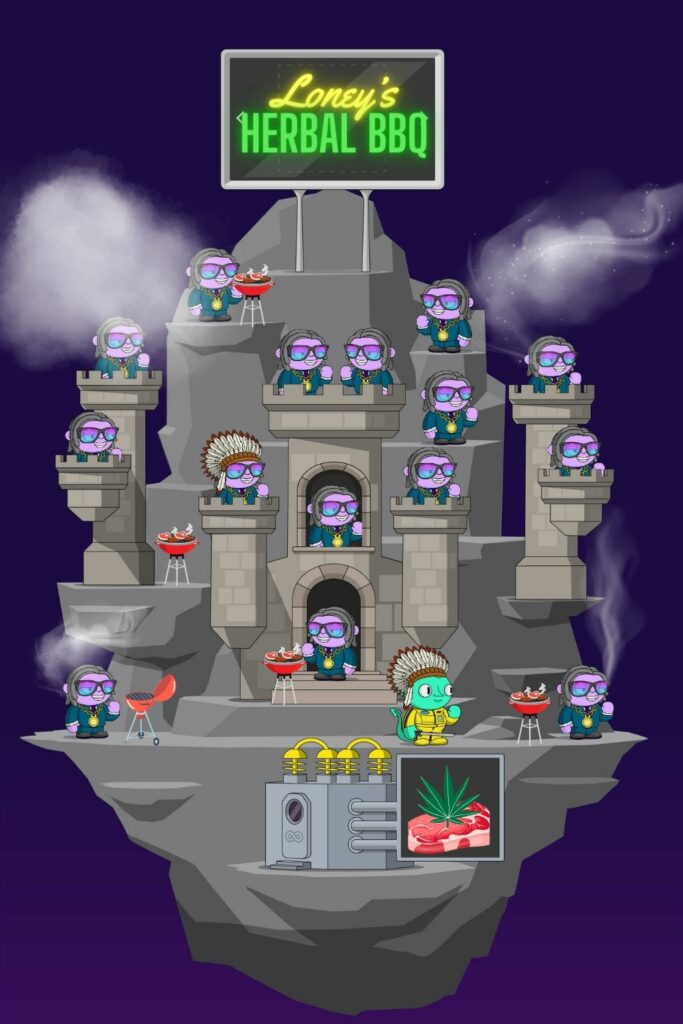 Veteran bbq master and community member Throop did take a short visit though. I spoke with him briefly after the visit to get his thoughts on the trip.
He said it was the strangest sensation. He had a full meal on the way over to Loney's island but after a few minutes of being there, he suddenly got ravenously hungry. Luckily for him, he said there were several grilling stations serving freshly made steaks The only odd thing was the culinary pairing — the steaks did not come with a vegetable side but rather, a bag of Funyuns. When I asked Throop what kind of whiskey they had to pair with the steak, he said, "All I was allowed to order were White Russians." Nevertheless, these island sneak peeks from Luca look very cool and will surely be loads of fun for the community to build to their liking.
Pack drops were the other hot topic during the AMA. Luca confirmed that Flovatar will be releasing a new flobit pack on NFT Day later this month. This pack will contain never before seen bits and will only be available by purchase using Dust. The prices and contents will be announced soon. Make sure to stock pile that Dust. If you need more, you can always check out Increment.fi to purchase some more.
Moving onto some sportsball stuff that McGee should probably be doing but he's been busy with something called "fantasy football." What the hell does that even mean? Isn't that just what the Dallas Cowboys play every year? Delusional.
Sportvatar announced their first public pack release and it's coming up fast! The drop will be on September 12th and will include different price points for different pack rarities. Remember for this drop, you will need to use your Dapper wallet and funds.
In addition, Sportvatar will see new traits and Sportbits dropped. You will now be able to equip more uniforms, hats, helmets, and even custom numbers. Knowing a lot of this community, I can expect to see an influx of players with a number between 68 and 70.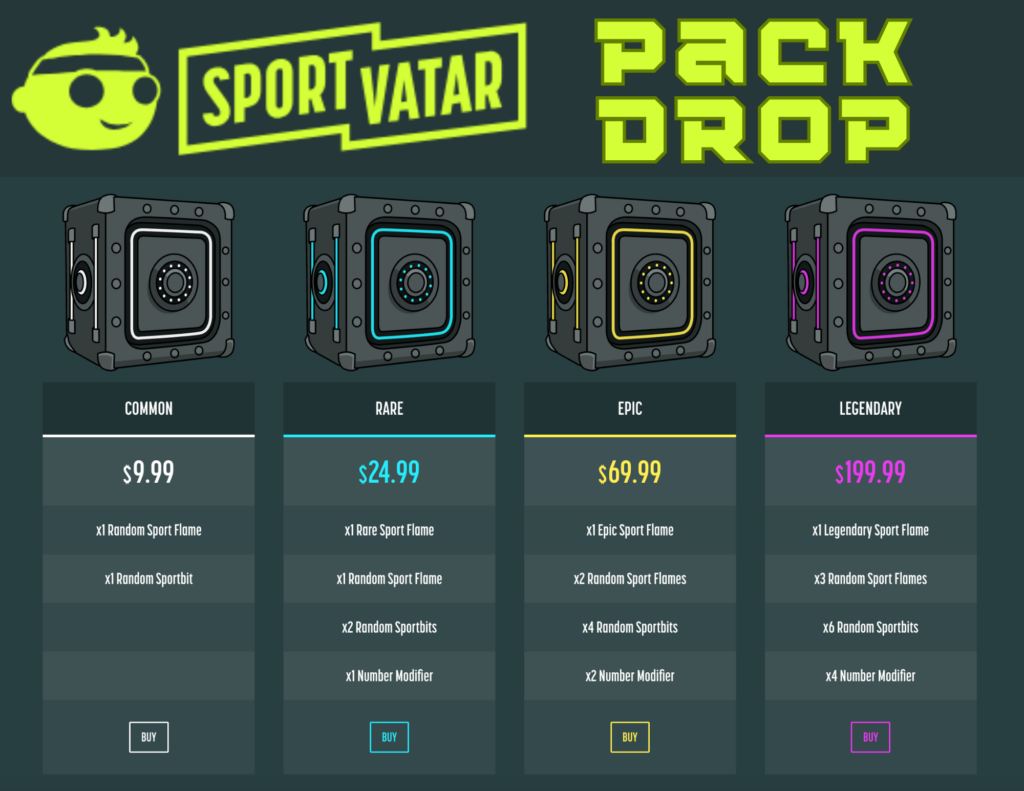 BBBBBB Contest
Ok. Now on to some of the bits submitted for this contest. There are some awesome submissions so far but me being Ron, I have an opinion on all of them. Good and bad. So let's dive into these entries.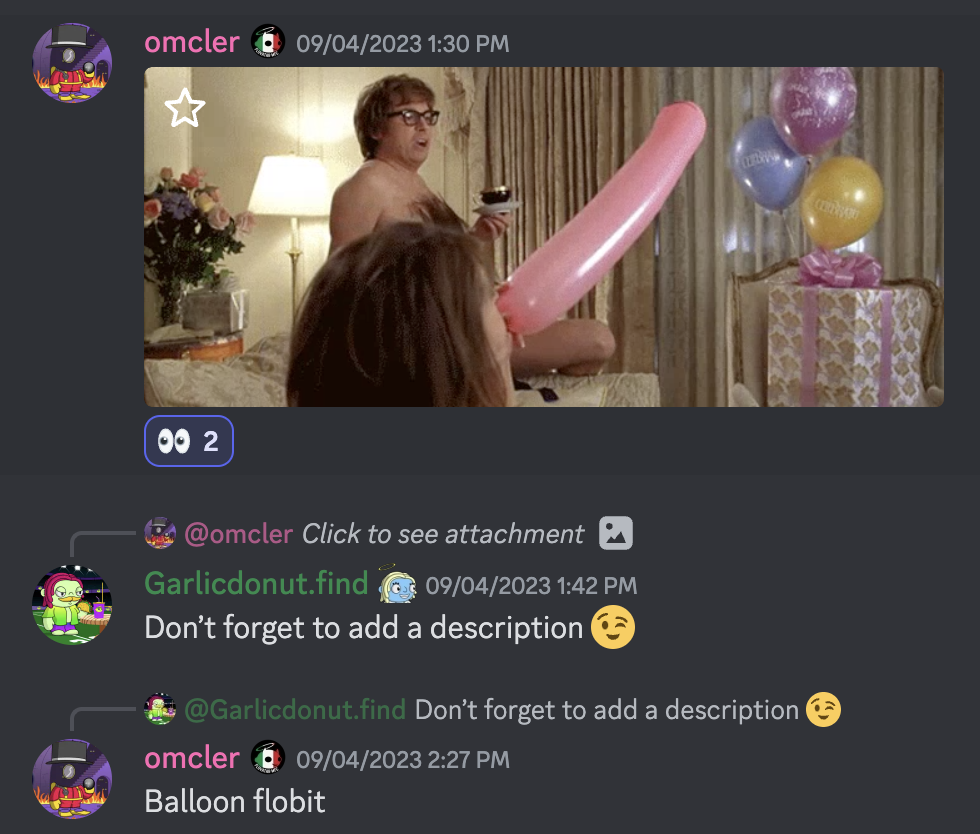 Our first entry comes from one of the children in our community. I mean, it must be right? They clearly didn't follow directions because Community Manager Garlicdonut had to remind this Omcler person to describe the entry. After which, he mentions a balloon flobit. There already is a balloon flobit that is proudly displayed by the clown that runs this news company. What a wasted entry. Omcler clearly missed an opportunity to make a perverted joke and make someone laugh. Instead, they submitted this serious entry.
Next up, we have an entry from a well known member of the community. I fully support all the Dads in this community. I am also aware of these terms like "Dad mode" and "Dad jokes." Let me propose a better combo idea for this one. How about the new flobits are the grill spatula and those horrible old man New Balance shoes that when combined, turn your flov into a sweatpants wearing George Costanza? This is the first thing that comes to mind here.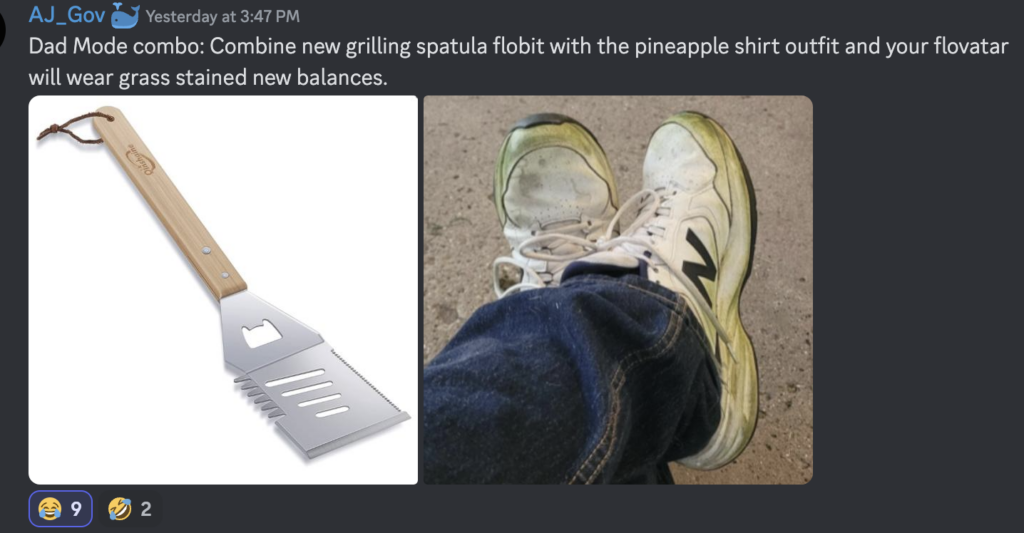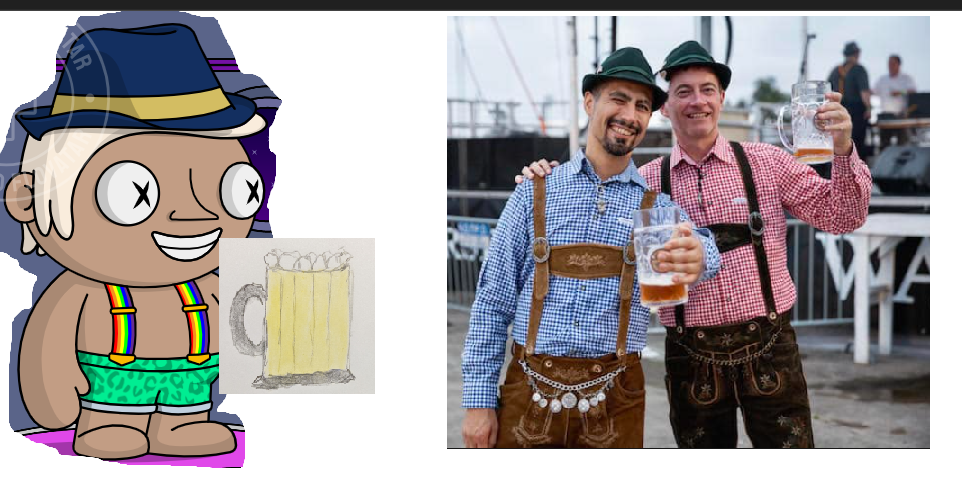 Finally, we have this entry which makes a lot of actual sense from another community staple, Rich. It's getting close to October and that means Oktoberfest at every wannabe German place across the world. While I love to indulge in the classic brown nectar (amazing flobit btw), I sometimes enjoy knocking back a few cold ones. So how do we not have a beer glass yet?
This all seems to line up perfectly here as we already have the hat and outfit. Now we add the glass and can turn our flovs into wannabe Germans too. Das ist gut! Prost! Sorry, I just naturally yell when speaking German because it seems appropriate. That better not be pumpkin beer in that glass though.
There you have it folks. Another Pulitzer Prize winning article from yours truly, Ron Flogundy. Seems like I have a lot to prepare for this week with the pack drops and flobit submissions. I've been cooking up some ideas myself. Don't forget to turn your ideas in because the deadline is almost here. Get ready to vote on your favorites. Stock up on Dust too. This has been your weekly helping of Ron.
WHAT'S HOT AND WHAT'S NOT
By J. Peterman
It's time for another round of my favorite pastime, telling you all how ridiculous you look. I've been watching the Flovatar showroom and quite frankly, it's slim pickings in there for acceptable fashion. Let's take a peak.
What's Hot: Puffer Jackets
They say it's getting chilly somewhere in the world. Not that I would know in Southern California but I'll take everyone's word for it. This Black Winter Jacket caught my eye as I saw a few of you wearing it on the streets. And the sidelines of Colorado football games, like Neon Deion here. It's nicely tailored to your Flovatar's body and goes with most accessories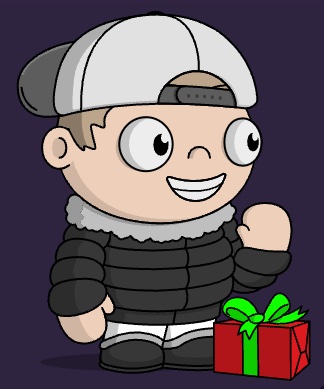 What's Not: Whatever this is
Taking Man Baby to a whole new level. Who dressed their Flovatar up like every guy from high school who never left their hometown?
What's Hot: Indiana Jones Cosplay
This is the only acceptable way to wear a fedora. And even then, it's risky.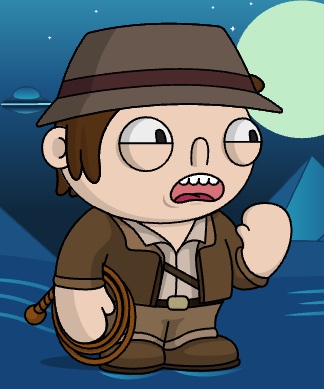 What's Not: Off brand Indiana Jones
If you're going to do this, you need to get the hat right. He isn't a cowboy, he's an 80 year old archeologist who is still doing stunts for some reason ($$$) More like Illinois Jones here if you ask me. This is what you get when you ask your Mom for Indiana Jones and she says "we have Indiana Jones at home."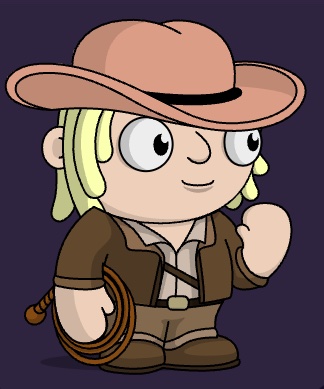 MUSINGS OF A FÜCH FAĆE
by Füch Faće McGee
What's up, Füchamaniacs?! Whether you're a fan of the NFL or the college game, football is officially back! I'm no longer hung up on the fact that it's still 105 degrees. Or that PSLs have been back for weeks and all of the trail mix Target sells is pumpkin flavored already. No, everything is right in the world now!
This week Musings is back with part 2 of the Flovatar 1k draft recap. So let's jump right into it and talk some fantasy football!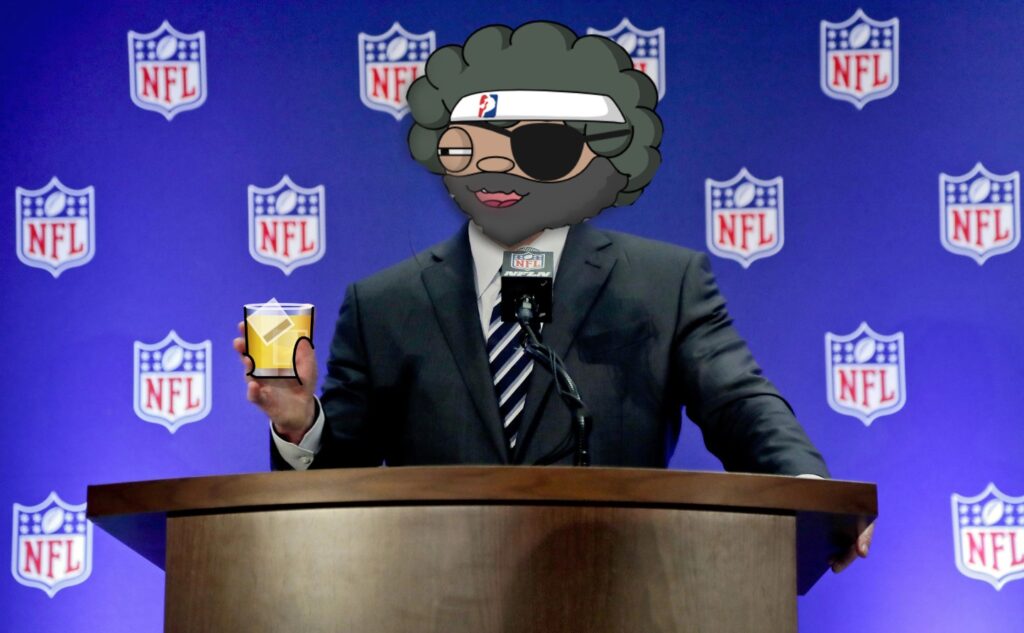 Omclerz – 1 of the 3 teams to earn an A+ on draft day, Omclerz decided to build his franchise around training camp holdout Josh Jacobs and his future strained hammy. You never want to be the first to take a quarterback in a fantasy football draft. But Omclerz did just that at the top of the 2nd round by shocking the world and selecting…Patrick Mahomes??? A traitorious choice in the mold of Jenna's pick of Lamar Jackson over Joe Burrow, Omclerz drafted Mahomes over the quarterback of his beloved Eagles. He's probably not wrong though. Mahomes did just beat Jalen Hurts and the Eagles in last season's Super Bowl.
Omclerz other picks included a player with one ACL and one with zero ACLs. The #1 wide receiver for a team that had the fewest passing attempts in the league last season. And a rookie wide receiver that is coming into the season with a broken wrist. Sure Yahoo. I can definitely see how this team finishes 11-3 this season.
StrongLikeOx – Another team that got a strong draft grade (A-) and is projected to go 11-3, StrongLikeOx has to be relieved that the pre-season is over. 1st round draft pick Travis Kelce hyperextended his leg two days before the season started and has already missed one game, with the possibility of more. And Yahoo named Matthew Stafford, who will be without all-world wide receiver Cooper Kupp for multiple weeks, as Ox's best draft pick. How great of a pick could a 10th round backup quarterback be, Yahoo?
Juventus – This team put the meh in mediocre. Things started out super positive when Juventus selected Stefon Diggs with his 1st pick. An elite wide receiver on a stellar offense is a fine choice to build your team around. But when Juventus decided it was time to build his running back stable…yikes!
Jonathan Taylor was the team's 2nd pick off the board and at this point in time, it's unclear when or with what team Taylor sees the field in 2023. And his running mate? Cam Akers, a player not far removed from an ACL injury. Akers did have a strong finish to the 2022 season, beating up on bottom-of-the-league run defenses. I do like the next 2 picks of Juventus, who grabbed a couple of stud wide receivers in Drake London and Terry McLaurin. But I don't like them enough to completely stop drafting the position for 6 rounds! Juventus better strike some gold with the waiver wire this year because that wide receiver core is THIN!
ROTO's Cheeseheads – Any time you can start your draft with a wide receiver for one of the run-heaviest teams in the league, you've gotta do it. And as long as Joe Mixon keeps his anger issues in check off-the-field, he should produce at a high level on it. ROTO spent the rest of the draft grabbing value, if not spectacular picks to round out his team. The Cheeseheads received one of the many Ds Yahoo gave out on draft night and it's hard to argue against the projected 3-11 finish.
Mr. Fuller – Speaking of off-the-field incidents, Tyreek Hill is the star of this team. But after Hill, Mr. Fuller will need a lot to go his way at the receiver position. Jerry Jeudy comes into the season injured. Michael Thomas hasn't played more than half a season since 2019. And after his performance to start the season last night, the Chiefs would have had a better chance at winning their opening game if Kadarius Toney had been injured. Mr. Fuller does have good depth at running back. And Daniel Jones is a good middle-of-the-road fantasy quarterback. But the best thing this team has going for it is that there are so many bad teams in the league, it should be in the playoff hunt all season long.
ChiefKC – Staring into the eye of Hurricane Idalia, Chief fought off the elements and auto-draft to field a team of…players. It would be heartless to be too judgmental given the circumstances. Füch Face loves the duo of Nick Chubb and Jaylen Waddle, a very gusty start to Chief's draft. Aaron Jones and JK Dobbins were good selections to shore up his running back stable. But we don't get points for run blocking. Or uncatchable targets. So the drafting of Deandre Hopkins and Marquise Brown at receiver are a bit worrisome for Chief. Yahoo projects this team to finish 13th place with a 5-9 record. Chin up, Chief! At least that's not last place!
AJ's Astonishing Team – Yahoo gave this draft the 3rd worst grade of the lot. Which makes me question everything about these Yahoo grades because this team looks strong. Some people might say it was bold/idiotic to draft Tony Pollard at pick 11 when Saquon Barkley and even Nick Chubb were still on the board. But not everyone can be a visionary like AJ, who clearly sees the elite playmaking ability and upside of Pollard. And while 2nd round pick Jalen Hurts might lack the accuracy of the elites like Daniel Jones and Andy Dalton, he more than makes up for it with his ground game. AJ's biggest weakness is probably going to be at running back, where his 2nd best (Rashaad Penny) might be the 4th running option for the Eagles. This team is going to need a little injury and waiver wire good fortune to avoid catastrophe at the position. Good luck with that!
Team Kaliente – Yahoo gave this team a C- and I'm not sure I agree. This team should have gotten AT LEAST a C. You know how when you you walk into Discount Tire, get a migraine from the overpowering smell of the rubber and say "Hey, I need a new set of tires. But I want them to already have 65k miles on them when you put them on my new Honda CRV!" That's what it's like starting your team with Derrick Henry. Sure he's built like Terry Crews. And last season, added receptions to his repertoire. But the guy is 29 years old. Like the great Charles Barkley says, "Father Time is undefeated!"
Grabbing Amon-Ra St. Brown as the 8th wide receiver off the board might end up being one of the steals of the draft. I don't love the George Kittle pick, but Justin Herbert in the 4th was solid. Who knows what we're going to get with Dalvin Cook, another aging runner to pair with Henry. And anytime you can draft a wide receiver that is catching passes from a rookie quarterback that completed a blistering 54% of his passes in college, you've GOTTA do it!
Good luck to all 16 teams in the Flovatar 1k! We'll be sure to check in throughout the season to see how things are going. And to see who is even still managing their rosters. See you next week! Oh, and Bama sucks!
F.U.D News Staff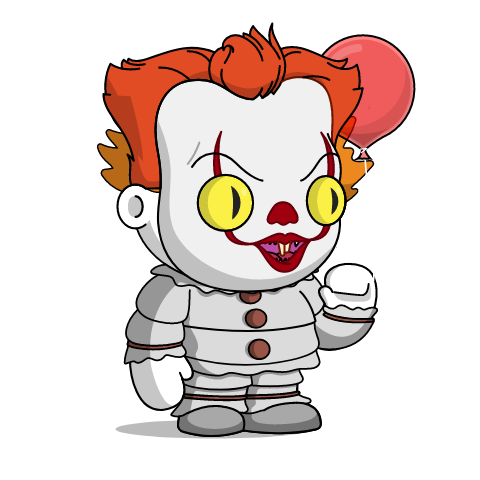 Pennytar- Founder & CEO
Straight from the circus, he was just clowning around one day online and stumbled into this wacky, low budget, and sarcastic news outlet.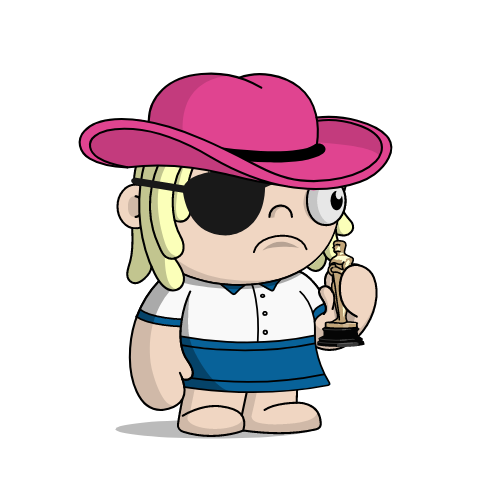 J. Peterman- Chief Sarcasm Officer (CSO) / Fashionista
Once a top level executive at a clothing catalogue company, she finds herself here after an epic fail of an invention. The Urban Sombrero bankrupt the company in spectacular fashion. She now takes sarcastic jabs at outfits worn by flovatars with a better fashion sense than her.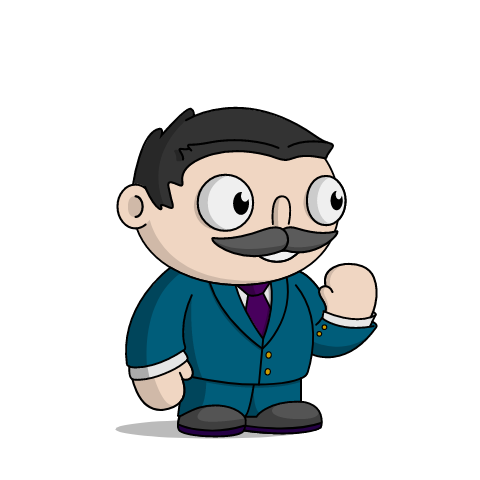 Ron Flogundy- Lead Anchor
After being fired from a reputable news source, Ron found his way into the F.U.D News room. He gave the media outlet a look of credibility when there was none.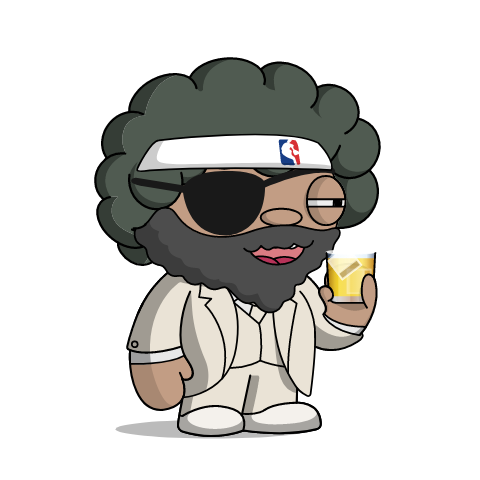 Füch Faće McGee– Head of Sportsball Division/Flovalympic Reporter
This Bulgarian-Irish born sports genius made a name for himself by having 1 too many whiskeys while trying to interview the Irish rugby team after a loss and causing a locker room brawl. Naturally, was a must hire for F.U.D.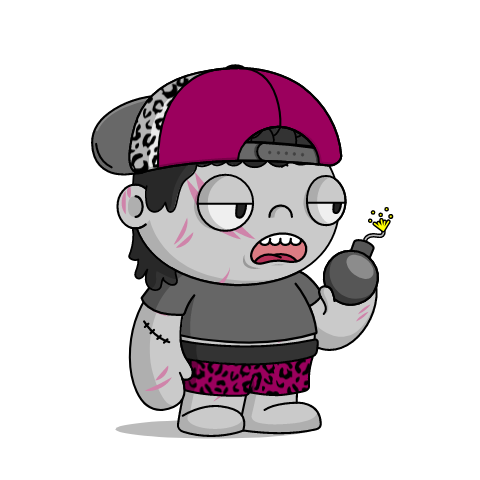 Kid Chaos- Resident Movie/Horror Correspondent
Not sure where this mysterious dude came from, he kinda showed up out of the shadows. If you need any movie or horror input, he's your guy. Just don't get too close to him or make any sudden movements.