THIS IS SOME BULLS&$T
By Ron Flogundy
Good morning. Or afternoon. Or whatever part of the day it is for you. I'm Ron Flogundy back with an extra smashed edition of the news this week. What a week it's been around the news studio and I'm going to tell you all about it. So buckle in while I pour myself another glass of whiskey and get ready for my "airing of grievances" edition.
First, let's get some Flovatar business out of the way. This week has been a relatively quiet week for Flovatar. The usually hectic pace of stuff going on puts most other projects to shame. Even a quiet week here means stuff is happening. Make sure to read McGee's Flovalympic update later on. Dust packs are continuing to disappear. More than half of the packs have now been purchased. The Great Zorro Mask Hunt continues as members try to score the hot flobit. For 3000 Dust, you might score one of the lucky bits left so go check out the pack drop while they last.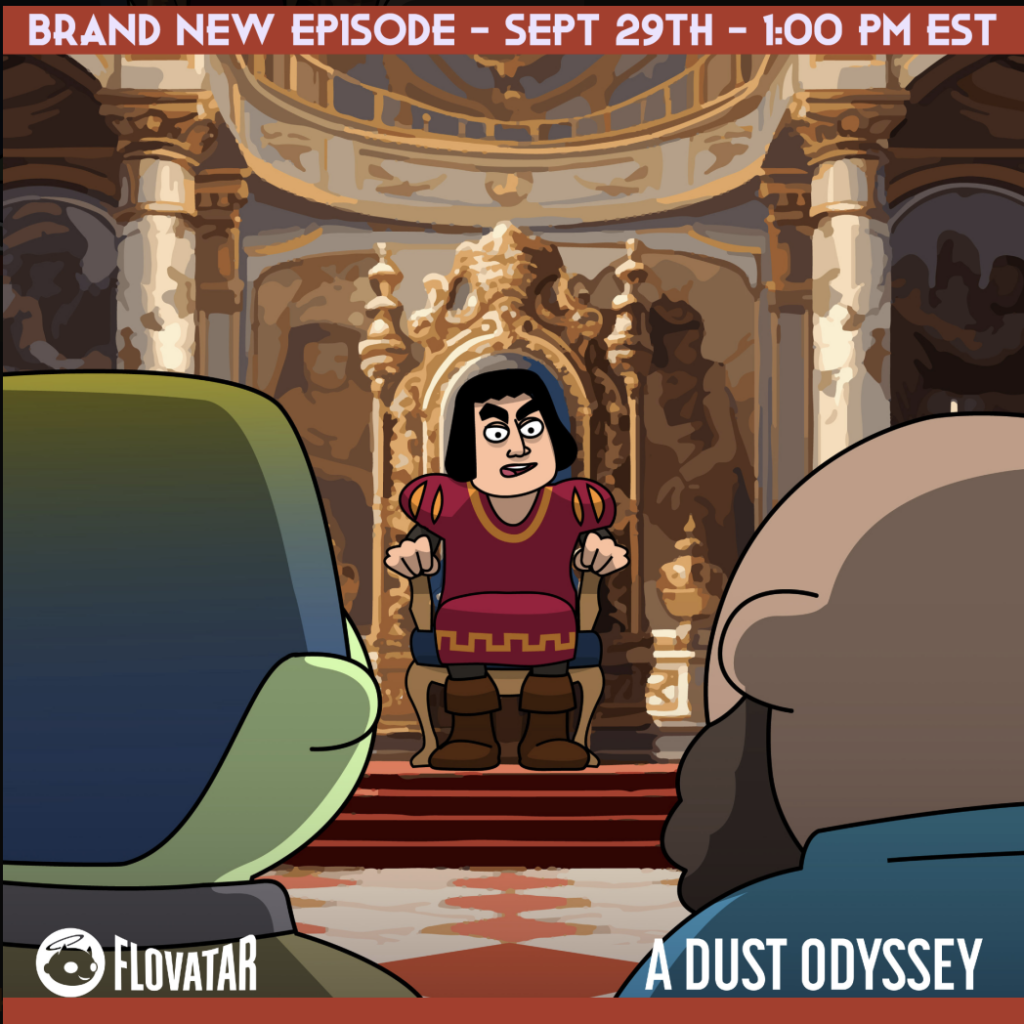 It's Friday and that means the newest episode of A Dust Odyssey is ready to drop. The previous episode saw our favorite cast of characters meet up with Leonardo Da Vinci. Did you miss what happened? Still time to catch up on what you missed. Listen to all the episodes and be ready for the newest one to drop today! Who is this little dude in the photo? Looks like Lord Farquaad. Are the Flovans going to meet Shrek?!
On to the issue at hand. Some of you may have heard that those buffoons in Washington are playing games with people's livelihoods. They can't act like adults and do their jobs, so instead, they are going to pout and shutdown the government. Why the hell do I care about this? Well, the 2 higher ups at F.U.D News (Pennytar and Peterman) also have a quarrel amongst themselves.
Now that the writer's strike is ending, Peterman has returned (along with her new massive ego after her win) and has started to demand a bunch of stuff. She wants her own fashion line and special edition each week. Pennytar, being the penny pinching clown he is, is refusing and telling her to just go back to her regular column. Having seen the bad example Washington is setting, these 2 did the natural thing that 2 disagreeing adults do. They are following their lead and threatening to shut down the paper until they get what they want. My good pal Ron decided to share his experience in a shutdown with all of us.
What does a shutdown mean? As long as those 2 don't come to an agreement, then I, Ron Flogundy, along with my other fellow reporters will not be compensated. We will continue to do our work here but receive no paycheck. How am I expected to pay for my expensive taste in food and whiskey? Am I suppose to go and buy that horrible swill Jack Daniels and suffer because of their argument? Might as well be forced to drink paint thinner. This is absurd. How's McGee going to go to sportsball events without funds? How's Kid Chaos going to….uh…buy more chainsaws or other sharp objects to do his thing? Just look at the size of the head on Peterman now. There I am, stuck in the middle with the news. I am an innocent victim in all this!
The bottom line is the clown and Peterman need to find some common ground. Their giant egos need to be tamed so the rest of us mild mannered staffers can go back to our normal lives. Can you imagine if I had a massive head too? I could cause a ruckus as well. Good thing I am very down to earth and not even the slightest bit of an elitist. Thank you all for being witnesses to my rantings today. I must go now and prepare for what could be a long week. Or weeks. Or months. God, I'm going to have to go all the way down the shelf to Jim Beam.
Flovatar Poetry
By J. Peterman
I am not just a writer of fashion sections, I am an artist! But also, this is a business! And I need to be paid appropriately for my prodigious, fantastical, remarkable, (you get the idea) work.
So, I will not be reviewing any new fashion until the clown ponies up and sends me enough Dust to mint a lego Psyche Likee. However, I'll leave you with this sample of my work. It's a little poem I wrote awhile back about the world of Flovatar.
Ten thousand sparks minus one
Made our Web3 journey a pleasure
Even though our story has just begun
Let's look back on moments I'll always treasure
Meeting the Turkeys was a treat
Until they poisoned me with Malort
I put Garlic's mini me on a piss-filled street
Luckily, he was a good sport
I tried my hand at a game called Poker
It was so fun, just ask Marlin and Mel
Don't forget that Lonestar smoker
Was also a part of that personnel
Chaos and I shared movies we like
I bought boosters and flobits and more
I did AMAs while on my bike
And Omcler was hardly a bore
And of course who could forget about Luca, the GOAT
Our fearless leader across the sea
I'm surely not sucking up to him, but I will denote
Maybe one day he'll invite me to his house in Italy
As we continue our journey together
Keep these last few words in your heart
The friendships made here are forever
And you can't spell Flovatar without Fart.
MUSINGS OF A FÜCH FAĆE
by Füch Faće McGee
Hey Füchos! Before I fill up this Blank Space, I need to come clean on my absence last week. As Ron reported, yes, I was busy with my daughter's birthday party last weekend. The McGee family capped off the end of this Cruel Summer by inviting about a dozen 10 and 11 year old girls over, filling them with Butter Beer, cake and pizza, and turning them loose until all hours of the night in our once Delicate home.
But the real reason I left FUDNews in a lurch was not because of the party we threw for the oldest McGee child. No, the McGee family was busy mentally preparing for the sonic boom that was set to shock the sports world – Taylor Swift was going to be attending an NFL Game!
That's right! Taylor Swift had us all seeing Red this weekend as she donned her brand new Chiefs swag this Sunday. The McGees, along with 24.32 million (the largest audience of the weekend) other Enchanted viewers tuned in to catch a glimpse of Tay Tay in a suite with the family of beau Travis Kelce. Never in my Wildest Dreams did I think I'd ever get to watch a football game that T-Swizzle attended. So I ask that you all will be able to Shake It Off and excuse me for taking full advantage of the opportunity that presented itself last week. I hope that you, too, had your Eyes Open and were able to take in the budding, magical Love Story of Traylor! Or Swelce…or whatever you wanna call the lovebirds!
Rumor has it that she will be attending another game this coming weekend…Ready for It?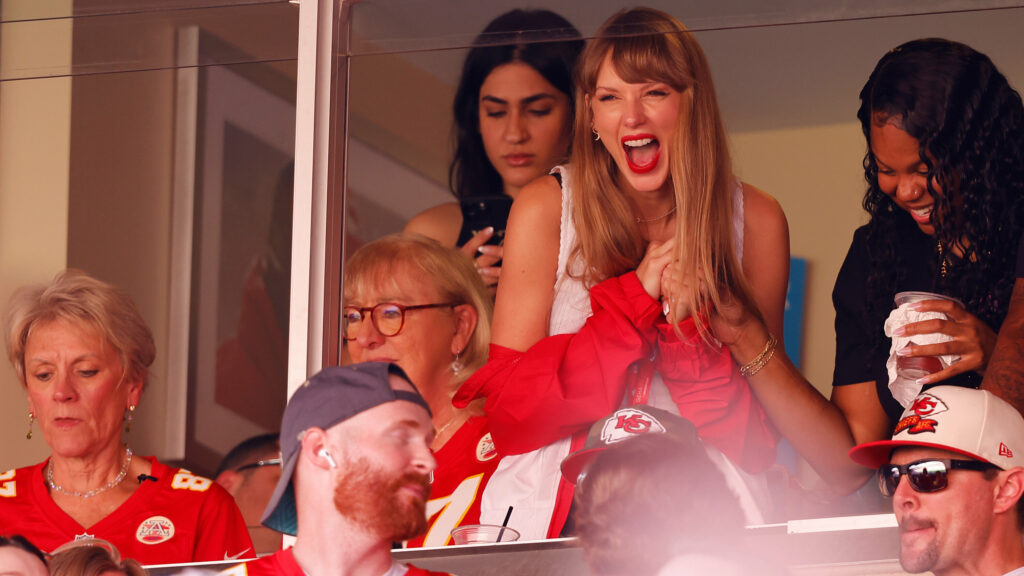 In the other big story of the sports world, there was a Flovalympic event this week! After a HOTLY contested poker tournament on Thursday evening, the race for the top spot in the marathon that is the Flovalympics is a little tighter! Eski earned 12 points for The Devil's Advocates with a 3rd place finish. The result brought The Advocates within 5 points of Team Zelda and 6 points behind the 1st place Space Pirates. Zelda earned 10 points on the night while the Pirates finished with 8, leaving the two teams separated by just a point going into the final two events of the year.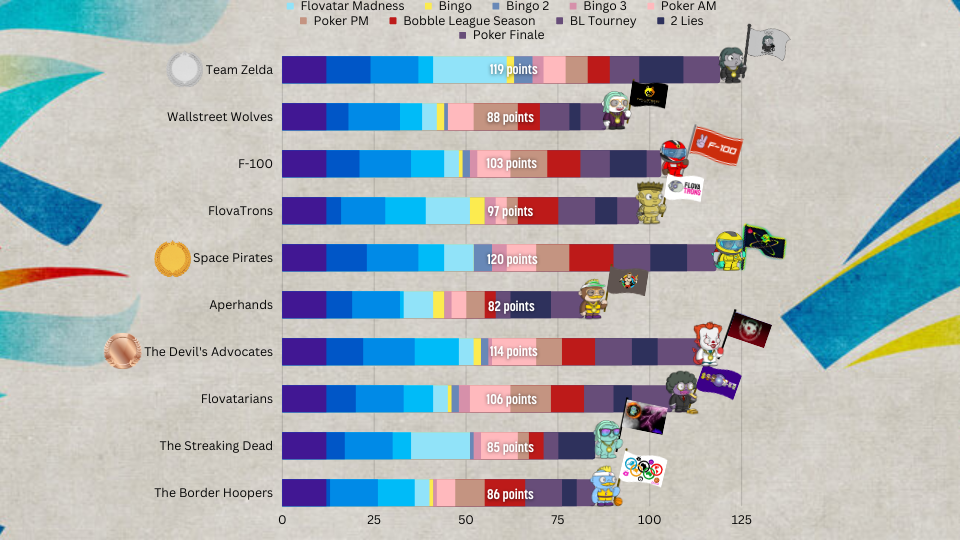 <<ALPHA ALERT>>
You read that correctly. All good things must come to an end, which means the Flovalympics will be wrapping up SOON! With just two events to go, it's going to be a fight to the finish for the 4 or 5 people still paying attention. While we are not ready to share the details of the final 2 events, that news will be coming SOON…as well as the final prize list that will be distributed to the winners and participants.
That's all I've got for today. I'll keep stepping out of the goal lines. You'll never hit what your eyes can't see. South is south. 16 teams, up or down.
F.U.D News Staff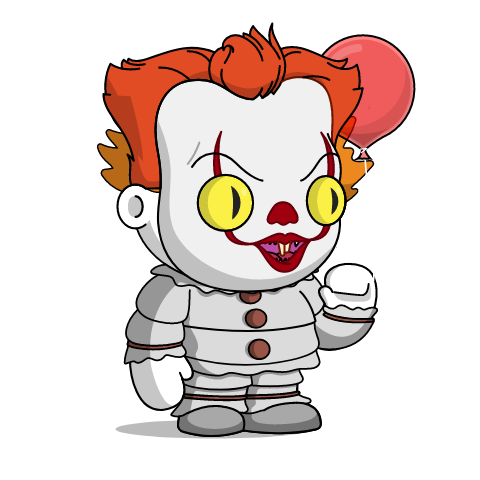 Pennytar- Founder & CEO
Straight from the circus, he was just clowning around one day online and stumbled into this wacky, low budget, and sarcastic news outlet.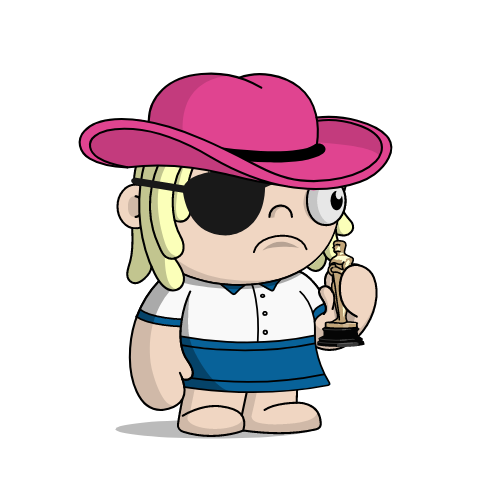 J. Peterman- Chief Sarcasm Officer (CSO) / Fashionista
Once a top level executive at a clothing catalogue company, she finds herself here after an epic fail of an invention. The Urban Sombrero bankrupt the company in spectacular fashion. She now takes sarcastic jabs at outfits worn by flovatars with a better fashion sense than her.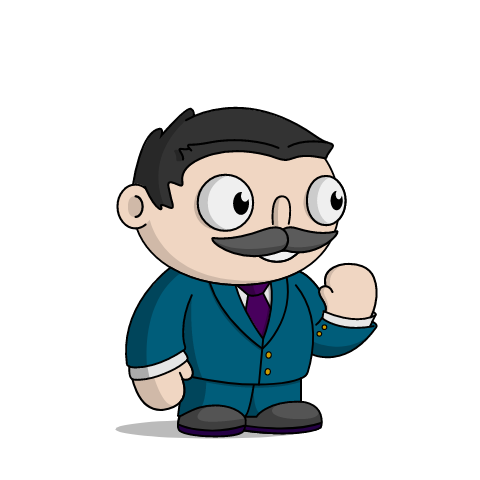 Ron Flogundy- Lead Anchor
After being fired from a reputable news source, Ron found his way into the F.U.D News room. He gave the media outlet a look of credibility when there was none.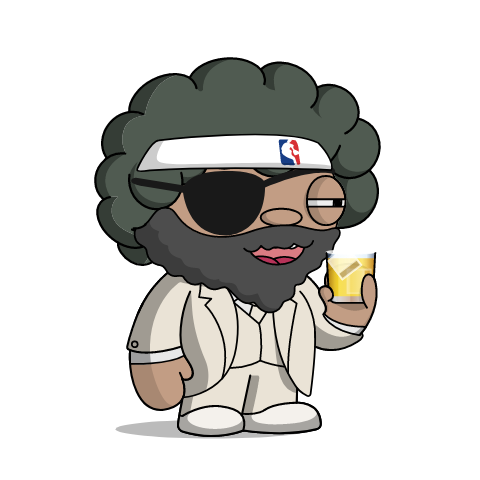 Füch Faće McGee– Head of Sportsball Division/Flovalympic Reporter
This Bulgarian-Irish born sports genius made a name for himself by having 1 too many whiskeys while trying to interview the Irish rugby team after a loss and causing a locker room brawl. Naturally, was a must hire for F.U.D.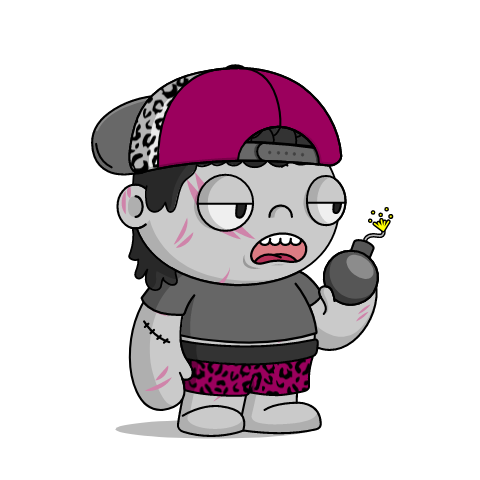 Kid Chaos- Resident Movie/Horror Correspondent
Not sure where this mysterious dude came from, he kinda showed up out of the shadows. If you need any movie or horror input, he's your guy. Just don't get too close to him or make any sudden movements.