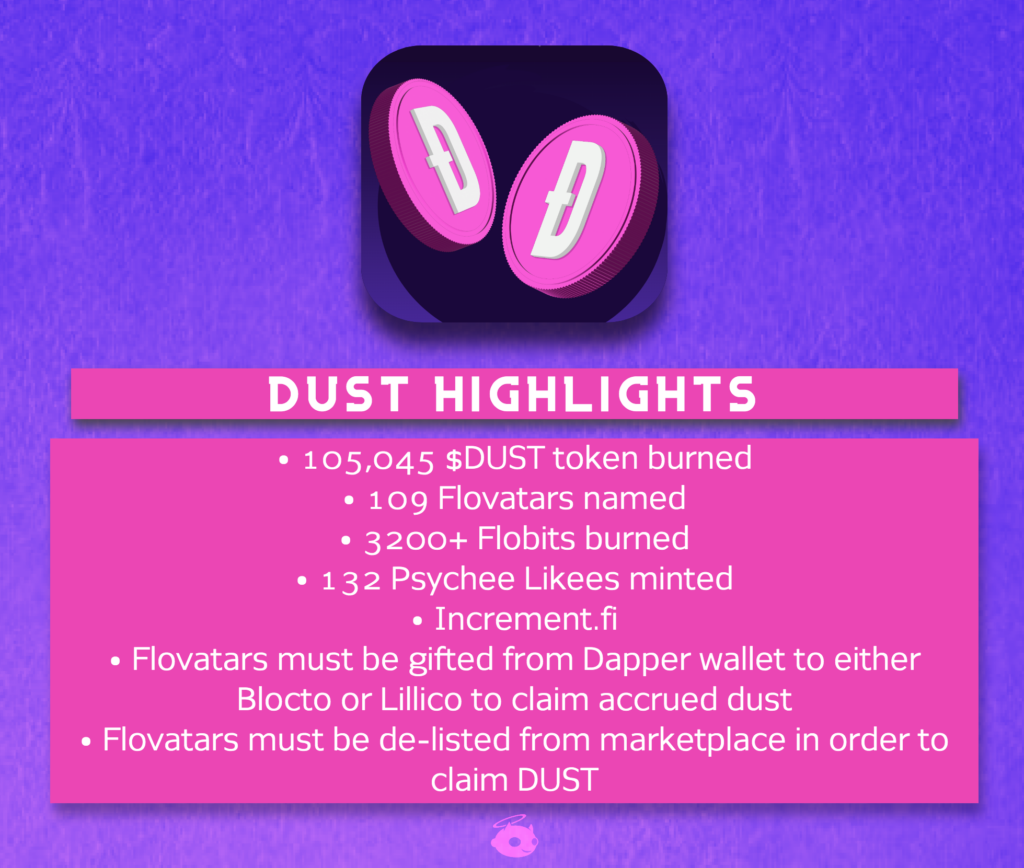 LIFE AFTER DUST
By Ron Flogundy
Greetings dusted world of Flovatar. Ron Flogundy is back and sober as ever this week with my experience during this first week of the token drop. Did I give up my passion for the brown elixir of the gods? Of course not! I have just been too busy with all my new riches to actually have a glass. Let's dive in a little to this week's big event and more importantly, how Ron has spent his riches.
I woke up on Monday with greater excitement than usual due to it being pay day. When I was kidnapped here…I mean, voluntarily applied to work for the news, that moronic clown kept telling me my wages would be in something called Dust. Thinking he was totally delusional and not wanting to see him mad, I agreed to this method of payment. Turns out he wasn't full crap and Monday was my day to reap my back pay of rewards.
I went to my local bank/Dust repository to claim all my earnings. When I got there, I presented the nice cashier with my I.D and Dapper wallet. The cashier laughed at me and told me I can't claim my Dust with that. Turns out my Dapper wallet is about as worthless as trying to use my American Express Black Card at Taco Bell. I had to go home and swap out my elitist wallet for my everyday one. Once I claimed that big bag of Dust, I sped off to grab my first Psyche Likee.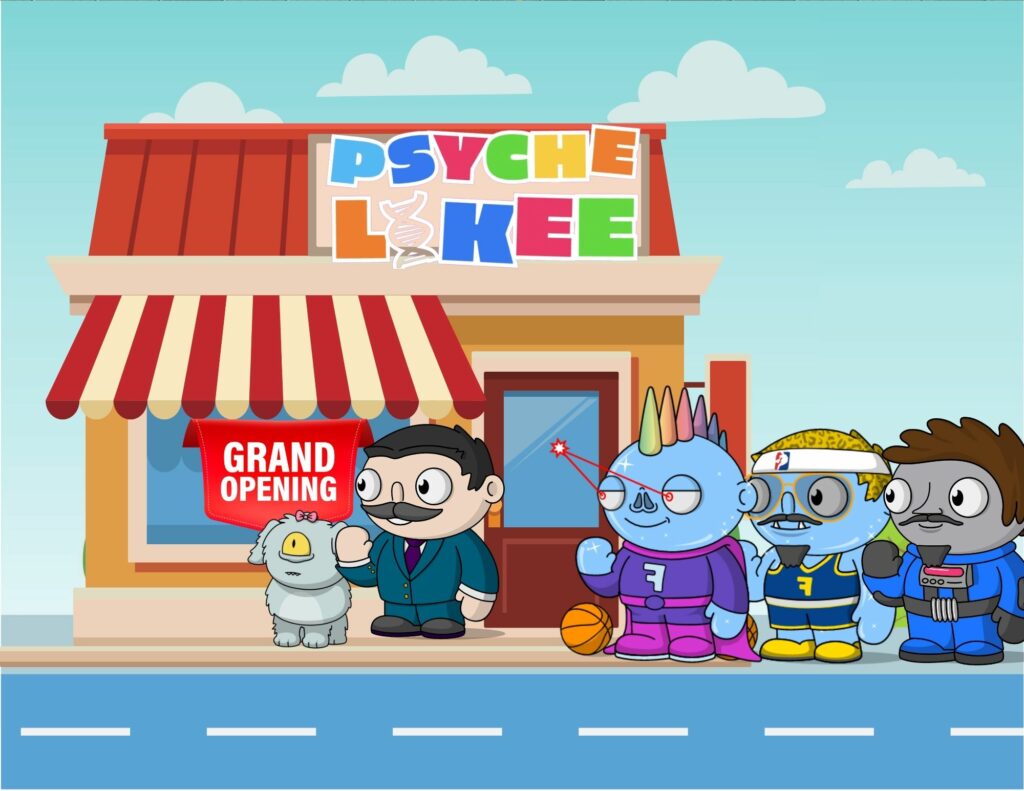 I got in line at the Flova Labs store, eagerly awaiting my new friend. As luck would have it, the dude in line behind me was the creator of my other wallet that caused me so much trouble. I was 5 minutes into letting him have it with my thoughts when my number was called. In I went to get my furry friend. What a joy! This little girl was adorable and I couldn't wait to have my new best friend to obey my commands.
One thing Flova Labs didn't tell me was the amount of work it takes to own one of these things. We got home and I asked her a simple task, fetch me some whiskey. She just looked at me, clueless. I showed her an empty bottle I had on my kitchen counter and said to go get me that. To my surprise, she ran to my cellar, came back, and dumped it all out on the floor in front of me. WTF? I didn't literally mean an empty bottle. This is going to be a lot of work which means I need to get a case of whiskey on standby.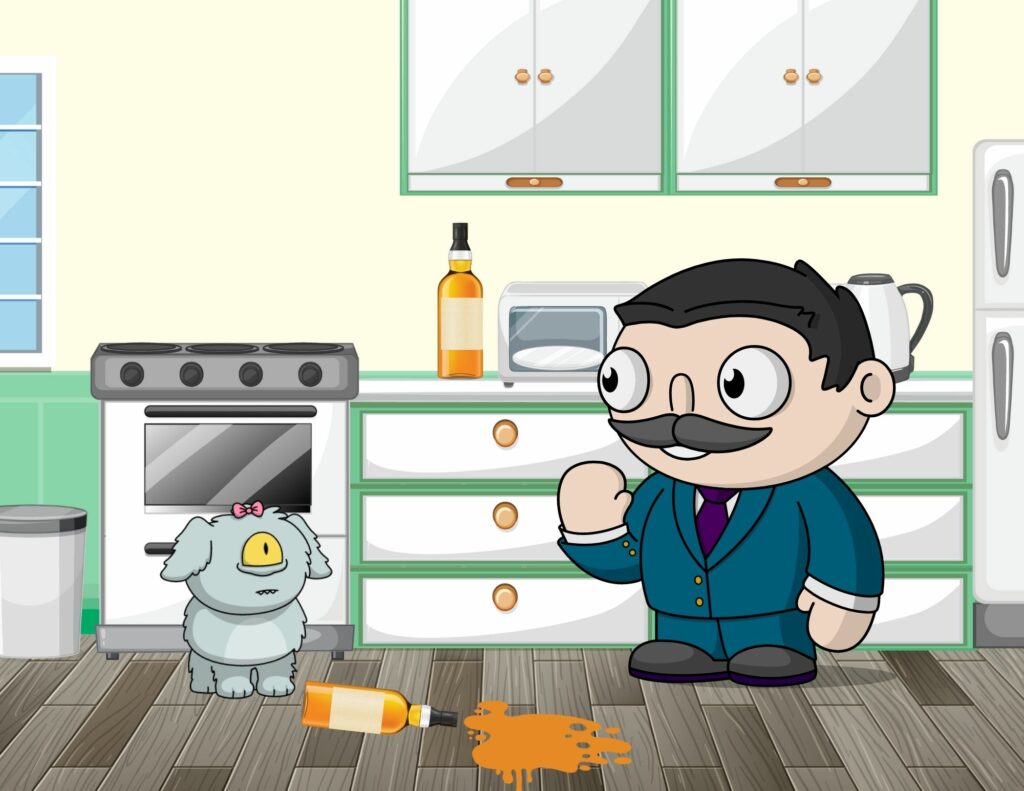 More on my adventures with my Dust to come at a later day. There is a bit of business other than Dust to review. The month long Zealy questing has come to an end. It was a back and forth battle at the top of the leaderboard with the top spot changing hands several times. Some last minute Dust related quests, minting, and quiz questions that apparently Ken Jennings couldn't even answer put some space between the leaders. In the end, Richraz took down the grand prize. I had the honor of notifying him of his win. Apparently he was so excited, he yelled some obscenities. I asked if he was ok and he responded by saying, "Yeah I'm fine. I'm just in my office and you caught me off guard. I misplaced something." I hope it wasn't an important file or anything. Don't want to add to his work load.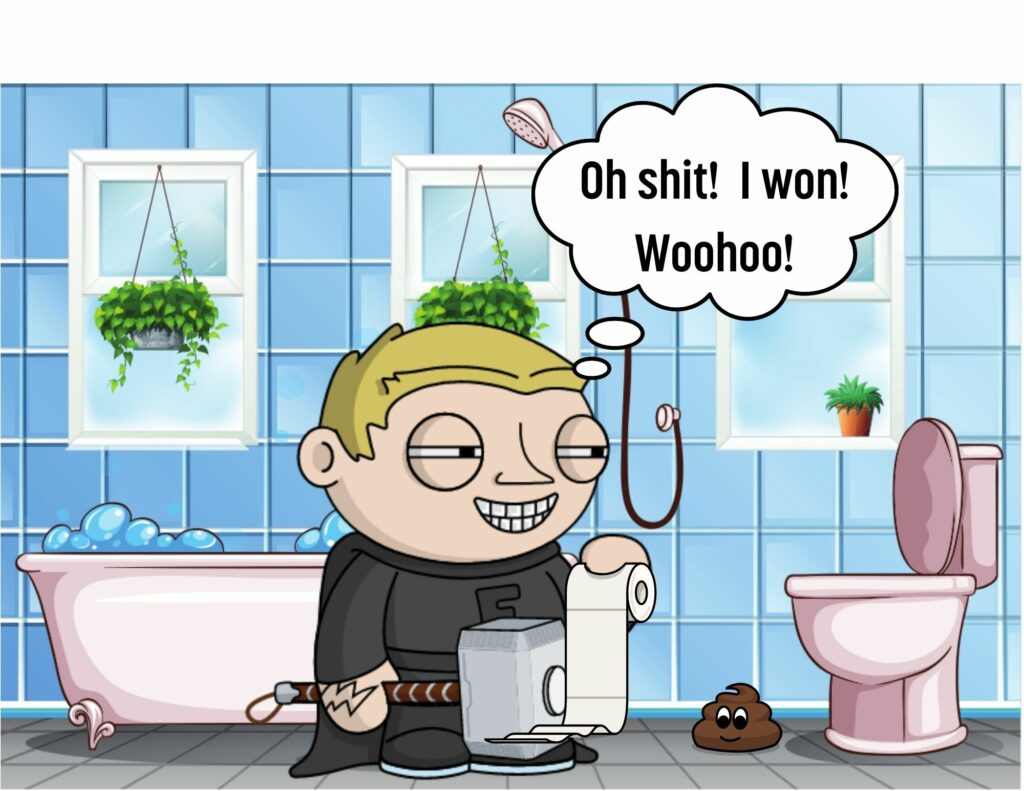 That's all this week people of Flovatar. I must go now because my PL is running amuck again. She's trying to eat my high end yachting shoes. Now I have to go buy some more because that nice man in line at the PL store invited me onto his yacht next week. Maybe I'll go. The Dust has settled for now. I'm Ron….Hey! Put those shoes down! Come back here you little destructor.
BIO WRITING SERVICES AVAILABLE
By J. Peterman
It's hard out here on these picket lines. My legs are sore, I have a blister on my ankle and the CEO of Disney asked me if he could scan my likeness to use me as an alien on a new season of the Mandalorian. Even worse, the actors are on strike now too and I've already seen six choreographed dances to songs from Hamilton.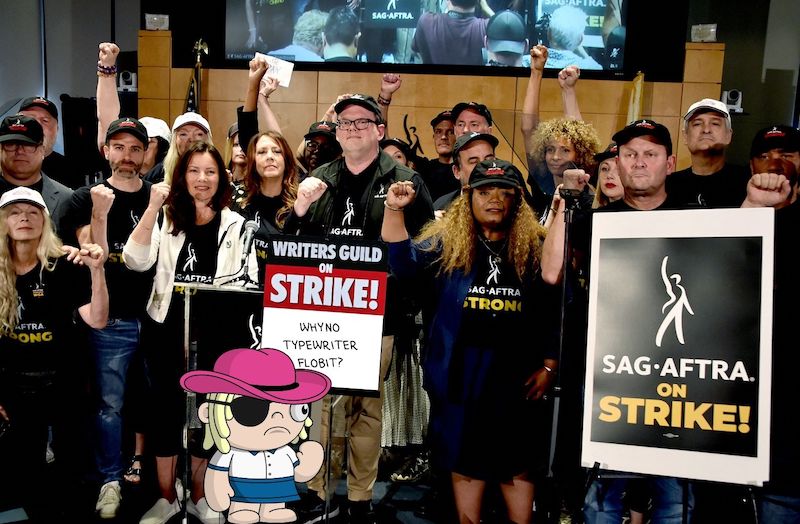 The horror. I'm not making any money while on strike so I'm opening a new business; writing Flovatar bios for all of you!

Now that DUST is available, you can name your Flovatar and write their public biography. I know this is a perilous task for most of you so I'm offering my services. Let me show you some samples from satisfied customers.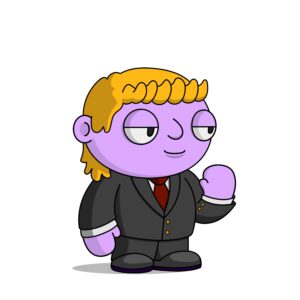 Flovatar 6333:
Fresh off of putting massage therapists out of work with his invention, The Rubdown 3000, trust fund kid (aka man child) Flurston Howell III turned his sights toward exploiting another industry. His AutoSlice X robot can drive the ball 400 feet right into the woods. Sorry men who would rather golf than spend time with your families, your days on the course on numbered.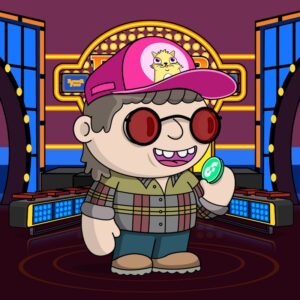 Flovatar 6345:
As a contestant on Flovatar Feud, Aneed Ust nearly won the big prize but fumbled on the last question — "Name a fruit that your wife would use to describe your member." Apparently, none of the survey participants answered "Kiwi."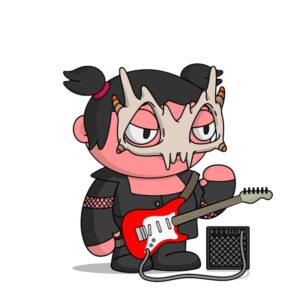 Flovatar 6167:
Sonya Shredder gives death metal a new meaning. She uses the power of her electric guitar to slaughter her enemies. If you manage to survive one of her shows, DON'T ask for an encore and DEFINITELY don't ask for a Nickelback cover.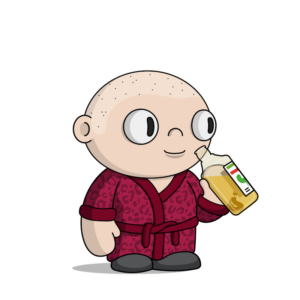 Flovatar 6245:
Hughie Hefner has Benjamin Button's disease so that's why you see a toddler wandering around Flova with a bottle of tequila. Fairly soon, we'll be receiving reports of an infant demanding the dinner be served at 4:45 p.m. so he can watch reruns of Bonanza and pass out with his AARP magazine as a pillow.
MUSINGS OF A FÜCH FAĆE
by Füch Faće McGee
Oh, hey there Füchos! This is the first time I'll officially be writing my column as Füch Faće McGee. Can't believe none of you raced to claim that name with your newly found $DUST. Suckers! At any rate, for this week's Musings, we'll see how Flovatar MFC is doing after another week of scathing sim action. And we'll answer a few more questions from the Mailbag. So before I get to wordy, let's dive right in!
Last time we checked in on Team Flovatar, they had a 2-0 record and were on top of the League 6 Silver Division with an upcoming match against Zurich MFC. Flovatar came out flat in their first road game of the Alpha Season, falling to Zurich 3-0. The Swiss team jumped out to a 3-0 lead in the first half and was led by goalkeeper Julian Alfaro the rest of the way on the back of his 6 save effort.
Flovatar followed up it's first defeat of the season with it's first draw of the season. Despite a substantial talent gap on the field in Flovatar's favor, they put forth a sister-kissing effort in it's match with Royal Charleroi from Belgium on the way to a 2-2 tie.
It's not all bad news for the home town team, though! Team Flovatar rebounded with back-to-back wins against the Smoke of Los Angeles (1-0) and Ciudad de México FC (3-2). One more victory, and we got ourselves a winning streak!
While the early-season skid knocked the Flovans down a peg or two, they still find themselves tied for 2nd place with 12 games on the schedule in front of them. Flova will face one of those 2nd place teams today – a 2:45 bout against Inter Lagos of Nigeria. Make sure to tune in and root for the team in real-time!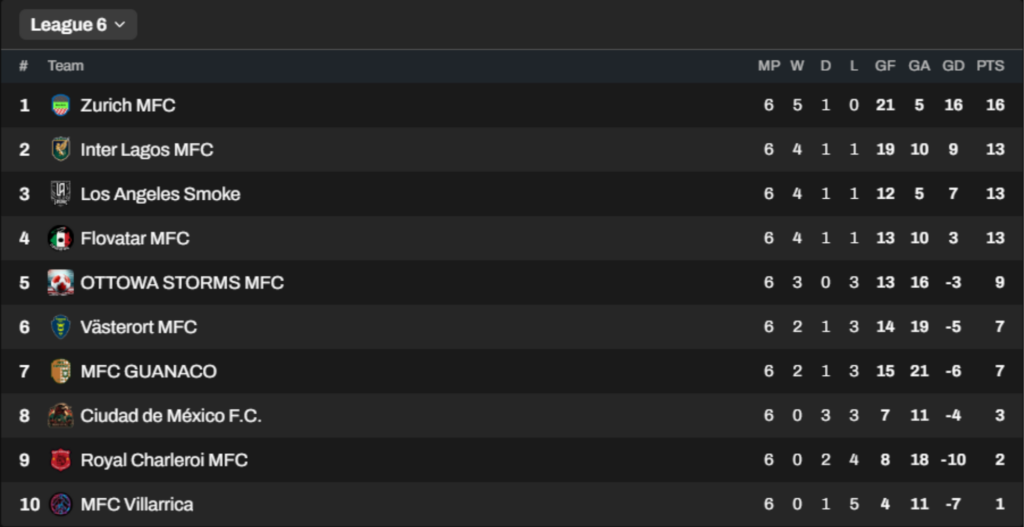 On to the Mailbag…
Will Max Verstappen lose any races in the rest of this F1 season?
-RichRaz
Great question, Rich! The answer is no, Max Verstappen will not lose a race the rest of this F1 season, or any other season for that matter. Verstappen is not only the greatest athlete that Belgium has ever produced, but he's the G.O.A.T. of any sport from any generation. And he's probably also the greatest teammate of all-time, too. Verstappen has finished 2nd twice all season. Who won both of those races? Red Bull teammate Sergio Pérez. What a guy!
What is the least boring sport to watch in your opinion?
-Vova
Easy question – American football! Football is the ultimate team game where everyone has to be on the same page at the same time to be successful. From the 11 players on the field to the coaches on the sidelines. One blown assignment can lead to a wasted play, a blown drive, a loss. And during every play, you can get caught up in the battle between the offense and defense as a whole, or individual match-ups between wide receivers and defensive backs, or pass rushers vs offensive linemen. Every single play is a battle of determination, discipline, and of course skill. And on every play there's a chance for a big hit, a big play, or something you've never seen before.
Thanks for making it to the end, Füchamaniacs! Next week we'll have news to share about the end of the Bobble League season AND the Flovalympic event. You won't want to miss it!
F.U.D News Staff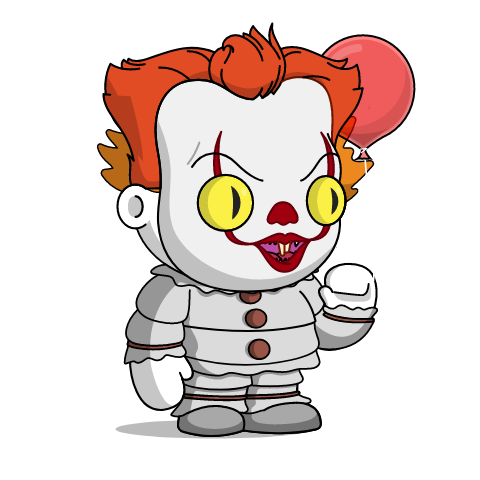 Pennytar- Founder & CEO
Straight from the circus, he was just clowning around one day online and stumbled into this wacky, low budget, and sarcastic news outlet.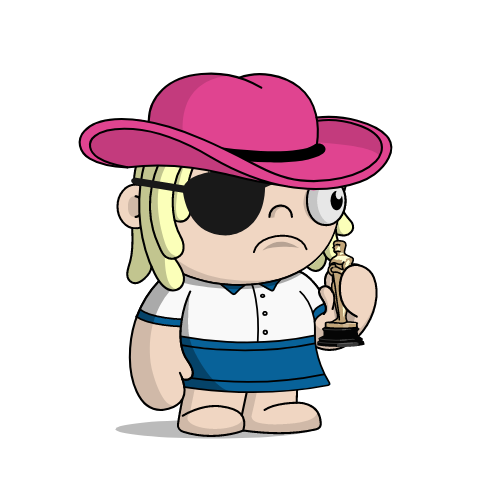 J. Peterman- Chief Sarcasm Officer (CSO) / Fashionista
Once a top level executive at a clothing catalogue company, she finds herself here after an epic fail of an invention. The Urban Sombrero bankrupt the company in spectacular fashion. She now takes sarcastic jabs at outfits worn by flovatars with a better fashion sense than her.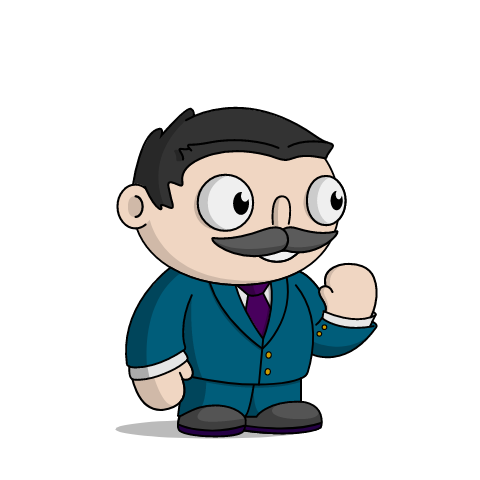 Ron Flogundy- Lead Anchor
After being fired from a reputable news source, Ron found his way into the F.U.D News room. He gave the media outlet a look of credibility when there was none.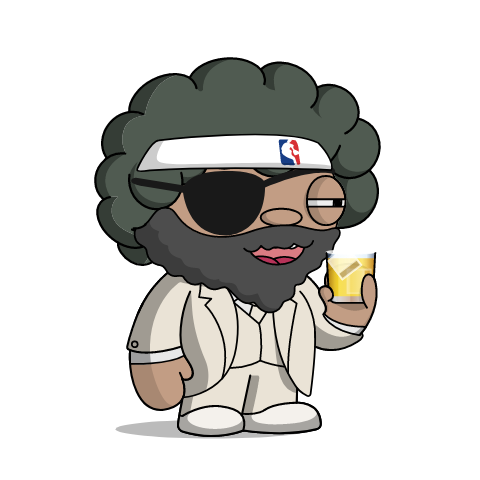 Füch Faće McGee– Head of Sportsball Division/Flovalympic Reporter
This Bulgarian-Irish born sports genius made a name for himself by having 1 too many whiskeys while trying to interview the Irish rugby team after a loss and causing a locker room brawl. Naturally, was a must hire for F.U.D.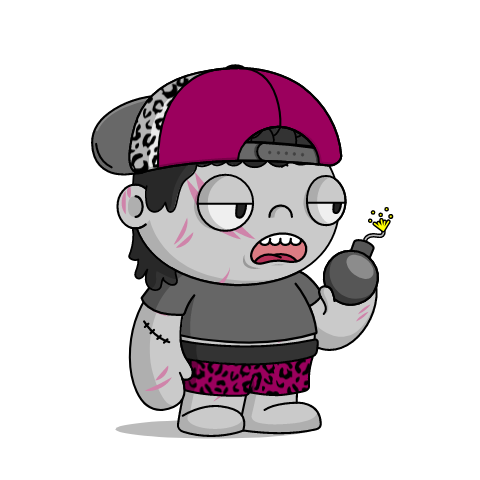 Kid Chaos- Resident Movie/Horror Correspondent
Not sure where this mysterious dude came from, he kinda showed up out of the shadows. If you need any movie or horror input, he's your guy. Just don't get too close to him or make any sudden movements.