THE ODYSSEY CONTINUES TODAY
by Ron Flogundy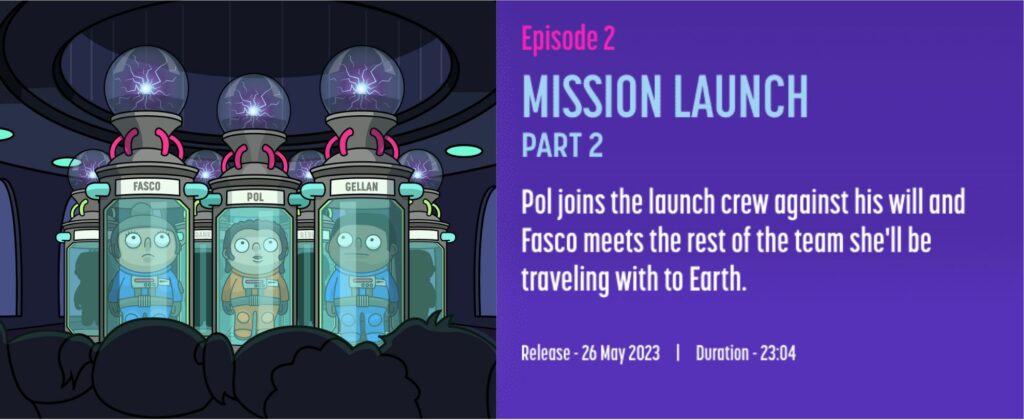 Greetings Flovatar world, I am Ron Flogundy. Last week I had the honor of being on the red carpet for the premiere of "A Dust Odyssey" and I am still recovering. Turns out, slooshes are quite delicious, especially with a few dashes of some fine scotch in them. I blame this fantastic concoction for my lack of interviewing last week. I did get to know the bartender at the event very well though.

After missing the meet and greet, I was able to make it into the premiere screening just in time. As I was walking in, I was handed a gift for all of the attendees — The PhilosoFlo. Ron is no tech nerd so I will not go into the details of what this does, even though I can. I know what it does so don't think I'm making up excuses or stalling. Rather, I am going to spend a little time looking ahead to later today and the next episode. Time for a sneak peek at these interesting people that I will probably forget to interview again.
REENO FRANKLIN
Speaking of nerds, look at this lass. That lab coat and and those glasses just scream egghead. Reeno appears to be someone who is probably very smart, but also someone I would never be out in public with. A man of culture like myself has an image to uphold.
RAE FRANKLIN
Good god, there's another one? 2 Franklins and neither one of them escaped the nerdy look? Now I am wondering who is the smarter one. Rae is wearing an astronaut suit which is a little cooler than a lab coat. Is she the brains behind this mission? It will definitely be an interesting plot line to follow because family rivalries make for some good entertainment.
FL01D
Flo One Dee is…what's that? I'm being told his name is Floyd? What do you mean that's not the right spelling? How do you get Floyd from Fl01d? For all these years, I've been saying Cee Three Pee O and now you are telling me that in droid spelling his name was CeePo? Ok, how is the 3 in that name the actual number but the 1 in Fl01d a Y? This conversation is sobering me up. Someone get me another damn sloosh with some extra Lagavulin. Droids…always difficult.
GESK
This character has the appearance of some sort of law enforcement. Ron does not like run ins with law enforcement. That helmet and visor paired with the angry look is giving me flashbacks to some of my younger days. But those stories are for a different time and place. Gesk seems to be upset about something here. Maybe someone spilled his sloosh? I'd be pissed too.
POL
Pol looks a bit upset too. I see that white helmet in the window there. Is that Gesk? Maybe they look a bit pissed off at each other. Pol has that look I had when I ran into authority trying to ruin my fun. How do they wrangle this character into a space mission with Flova Labs? Interesting.
REBUS
Now this fellow, he seems like he's been through some stuff. Just look at that expression on his face. Tired eyes and that mouth look like traits of an overworked and tired captain or something. Maybe not. Maybe he's upset about his haircut. Oh! Is he holding one of those philosoflo things I totally know about? Or is that a flashlight? I'm only asking for your benefit because again, I obviously know all this tech stuff and what those things do.
Well there you have it Flovatar world. Another fine cast of characters coming to your favorite podcast streaming service today. This story is just getting started and promises to be a fun, wild ride through the megaverse. You don't want to miss this episode so make sure to join the watch party again in Discord. Wonder if they are passing out some cool swag again? Hmm… The Dust has settled again this week. Goodbye nerds.
NEW BACKGROUNDS FOR THE FORWARD THINKER
By J. Peterman
It's time to update your background game and look toward the future. Our friends, the talented art team AFTERFUTURE, put out a new series called Generated Experiences. They went live with the first release called the GENbox and each one contained a new Flovatar background.
For those of you who have been waiting for a background that screams "hidden truths about our world, providing humanity with a path towards a future with an abundance of knowledge" these are for you. I'm rating them based on how trippy they make me feel.
Reach
☆☆☆☆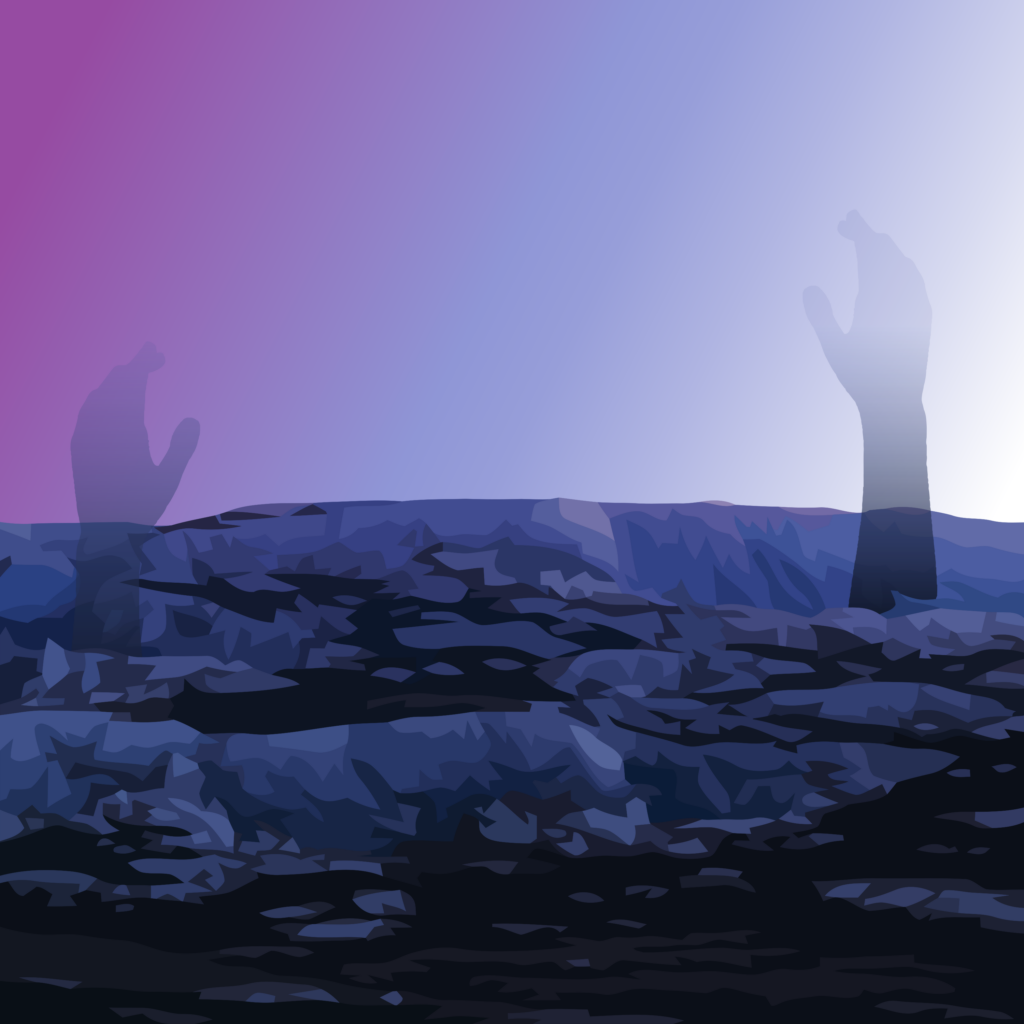 It's the eternal human question: can we ever be satisfied? I wonder what these hands are grasping toward and what they will do if they ever catch it. Maybe Jokic reaching for that elusive NBA MVP trophy?
Floor price: 40 FLOW
Split
☆☆☆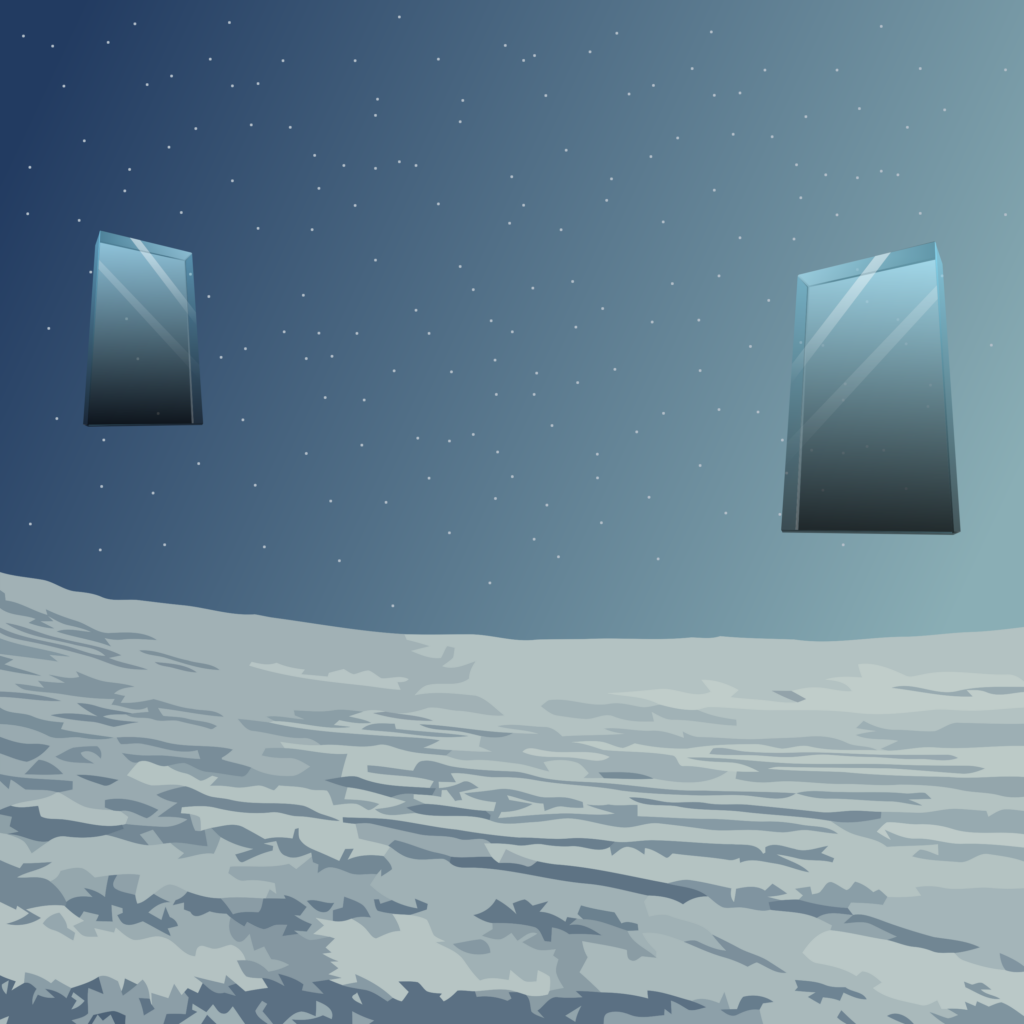 This reminds me to look in the mirror, especially when trying on a new outfit. What happens when you look in multiple mirrors? You see infinite versions of yourself. Count me out, one of me is already plenty to handle.
Floor Price: 40 FLOW
Void
☆☆☆☆☆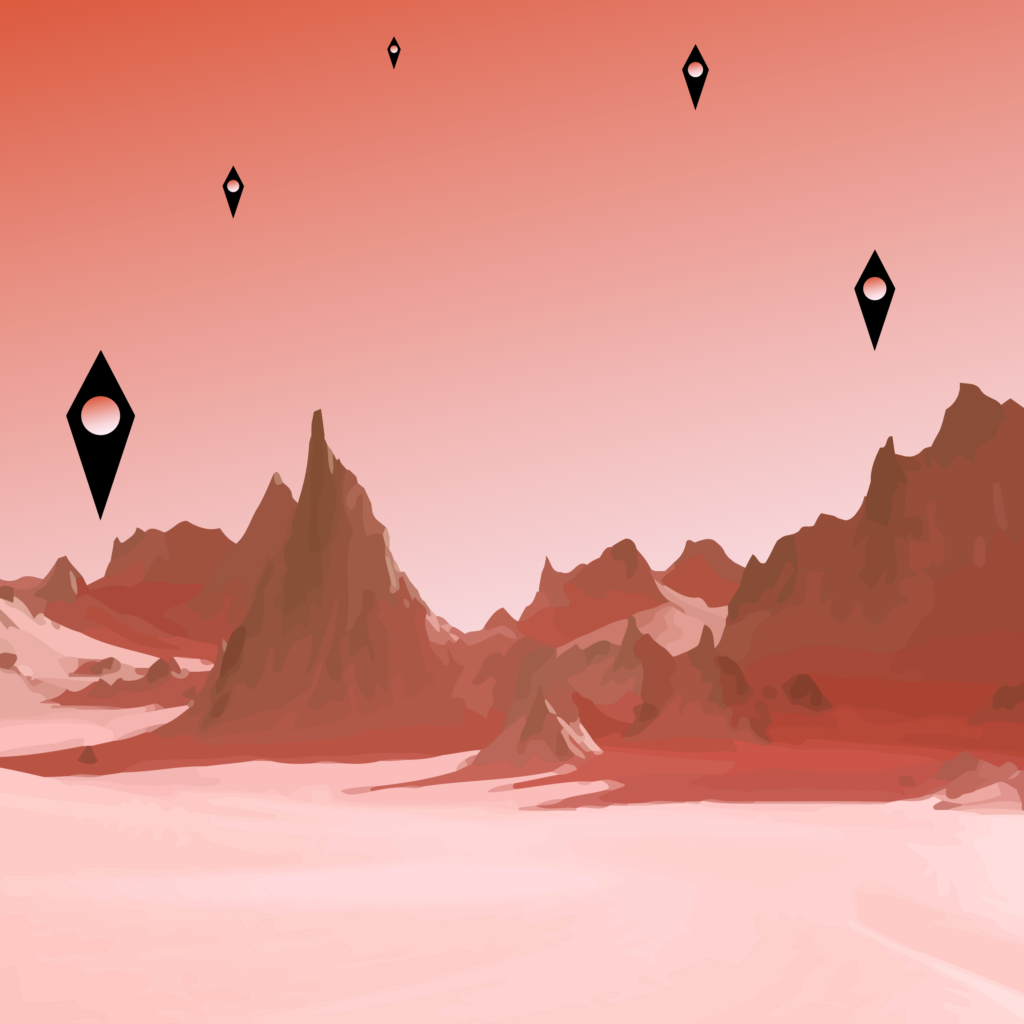 Even in the remote desert, you're always being watched. This is a bit what it feels like when you discover Discord — you can check out any time you like, but you can never leave (just ask Omcler.)
Floor price: 20 FLOW
That's enough inward thinking for today. I need to go dumb myself down with an episode of MILF manor. Packs with Flovatar backgrounds are still available and also come with another AFTERFUTURE artwork and a chance for a .find voucher or bonus artwork.
MUSINGS OF A FÜCH FAĆE
by Füch Faće McGee
The end of the NBA and NHL seasons are rapidly coming to an end and both leagues have half of their championship contests set. The Denver Nuggets punched their ticket to the NBA Finals earlier this week, sweeping the Los Angeles Lakers and the 2nd best player of all-time on the way. And in the NHL, the storied franchise that is the Florida Panthers finished a sweep of their own to earn their spot in the Stanley Cup Finals. Both the Nuggets and Panthers will have to wait to see who they will play in their respective Finals.
In the NHL, The Dallas Stars have dug themselves into a 3-0 series hole but managed to stave off elimination Thursday night with a 3-2 overtime thriller against the Las Vegas Golden Knights. The Stars victory puts the Stanley Cup aspirations on hold for the Knights for at least a couple more days.
The Eastern Conference Finals in the NBA have started the same way, with the Boston Celtics dropping the first 3 games of their series to the Miami Heat. But the Celtics have bounced back with a couple of wins, beating the Heat by double digits Thursday night and look to tie up the series this weekend.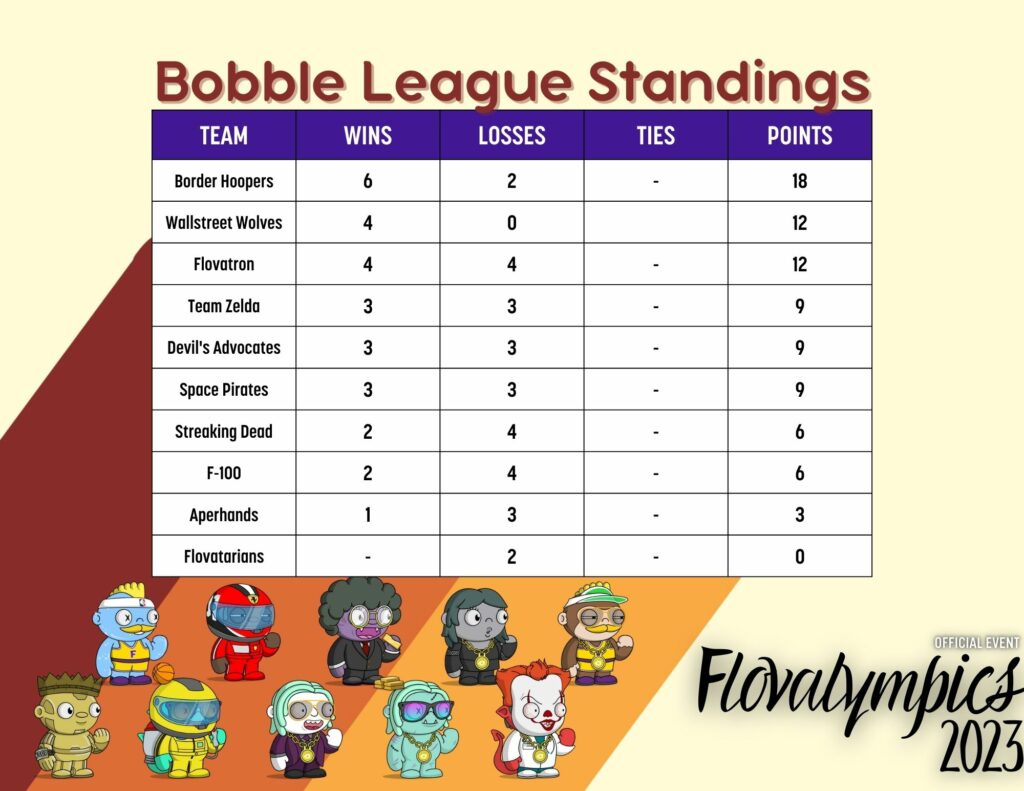 The real scrum of the week, though, could not be found on the TVs of your favorite local pub. Nor will you be able to read about it today on Marca.com (the BEST source for stories and stats outside of Flovatar in the world!). Unless you were in the Flovatar Discord on Thursday, FUDNews is your only source for INTENSE BINGO ACTION!
The big winners of the day were Team Zelda (of course) and the Space Pirates, with both teams displaying their superiority in clicking called numbers on their digital BINGO cards and earning 5 points for their Flovalympic teams. Those hard-earned 5 points helped extend Team Zelda's first-place lead and propelled the Space Pirates over The Devil's Advocates for second-place in the marathon that is the Flovalympics.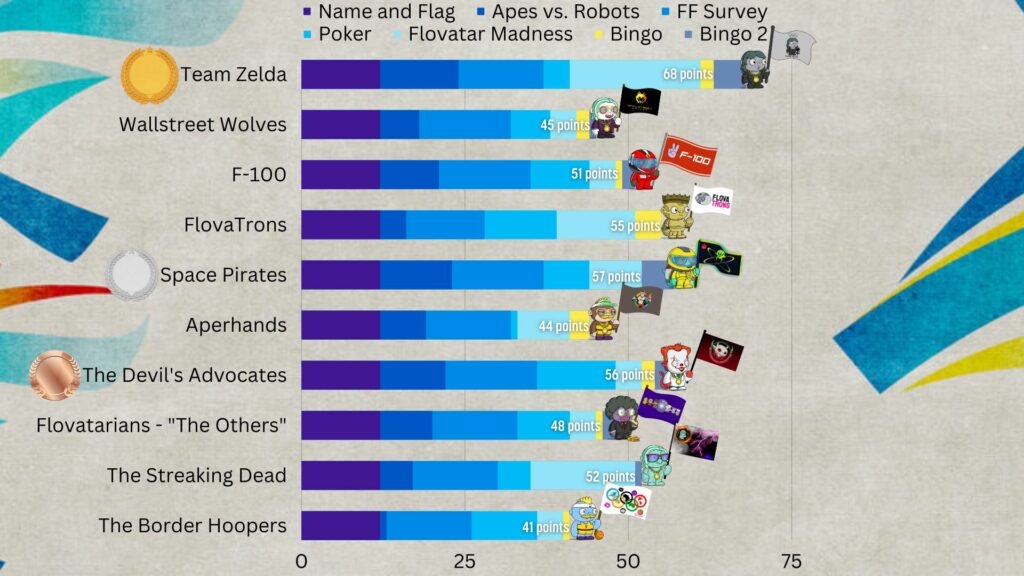 "This is the day you will always remember as the day you almost caught the Space Pirates," JPMighty exclaimed as he strutted through the cigarette smoke and mountains of discarded pull tabs of the virtual Bingo hall, having consumed too much rum to remember that 2nd place is actually behind 1st place.
JP and Purple_Rose led the way for the Space Pirates with 2 wins each. TJ was the Most Valuable Dobber for Zelda. Other strong individual efforts were given by Vova (The Devil's Advocates) and JYD (F-100), each earning 2 points for their teams. How could this fierce competition get any more thrilling? Is a shuffleboard competition in the works? Online Go Fish? A sizzling game of sudoku? Make sure to check back in next week, my Füchamaniacs, to see where those wild Flovans take their spirited Flovalympic competition from here.
A DUST ODYSSEY REVIEW-"Where we're going, we don't need clothes."
by Kid Chaos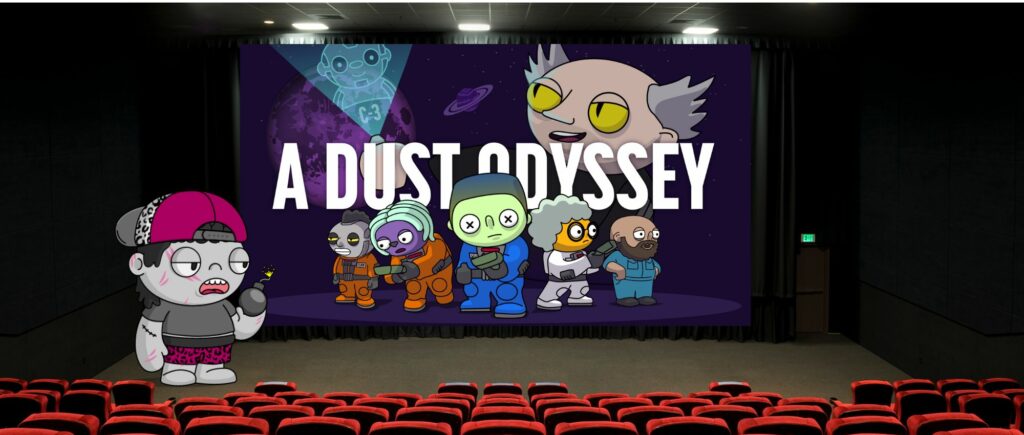 MISSION LAUNCH PART 1
"Too much choice to use your voice? There's Flova Labs tech with no need to check!"
This week we break away from my normal spooky and macabre outings and go a little more hard sci-fi — think a bit of Frank Herbert with a splash of Issac Asimov rounded off by Robert A. Heinlein and you got a scope of where we are.

Last week it was all systems go for Flova Labs and their mission launch — part of that mission was introducing a story set far into the future of the Megaverse, sector 334 and the tale of exploration and the 10,000 Flovans involved. We are introduced to Fasco and her family. We see a young Flovan juggling emotions of where they stand in this world and their uncertain future — a very relatable aspect we have all endured and still go thru on a daily basis.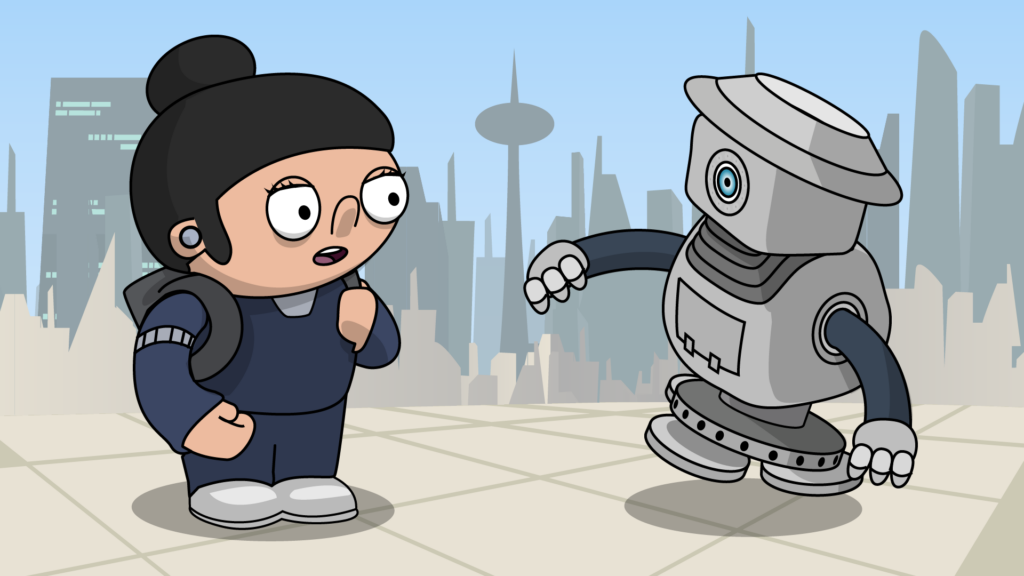 As the story unfolds, we get a glimpse as to how daily life proceeds and really encapsulate singularity — with assisted thought equipment and menial tasks almost an after thought. Do we see a future where there is no distinction between "man" and machine? Likely, let's wait and see!
We are given a bit of background to the characters and we are made aware that there is something they are getting ready for— an earth mission for DUST. We catch glimpses of what their city and surroundings look like and it's very clear there is amalgamation present, at least on the surface. We meet another character, Gellan, who shares a kinship with Fasco in the sense of "we are in this together" and also readying up for what lies ahead. Which is what exactly?! What is Damus sending them off into? Are you packing a bag too!?
Im here for more and can not wait to see what happens next as this story for sure will unfold into great adventure and growth for all involved. Make sure you got your tickets for the next showing, you don't wanna miss out!
F.U.D News Staff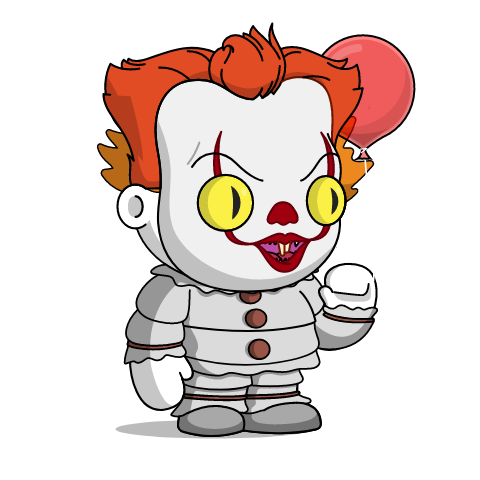 Pennytar- Founder & CEO
Straight from the circus, he was just clowning around one day online and stumbled into this wacky, low budget, and sarcastic news outlet.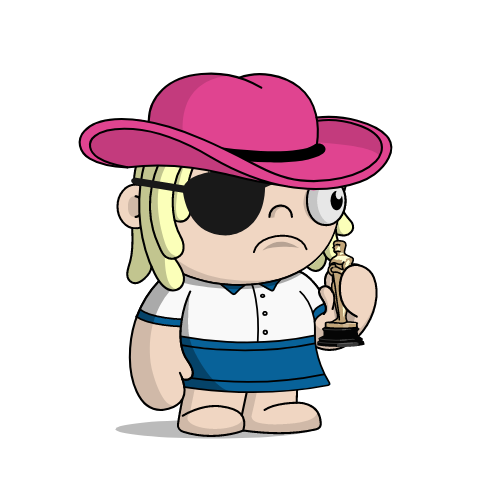 J. Peterman- Chief Sarcasm Officer (CSO) / Fashionista
Unable to deal with all of the fashion faux-pas she saw in Flovatar, J. Peterman lobbied the F.U.D. News editors to let her write a weekly fashion column. No one is safe from her rants.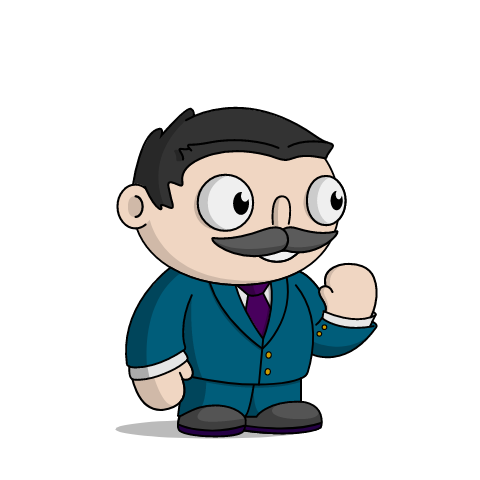 Ron Flogundy- Lead Anchor
After being fired from a reputable news source, Ron found his way into the F.U.D News room. He gave the media outlet a look of credibility when there was none.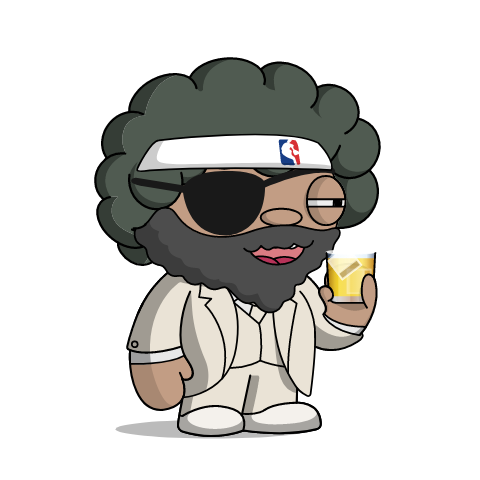 Füch Faće McGee- Head of Sportsball Division/Flovalympic Reporter
This Bulgarian-Irish born sports genius made a name for himself by having 1 too many whiskeys while trying to interview the Irish rugby team after a loss and causing a locker room brawl. Naturally, was a must hire for F.U.D.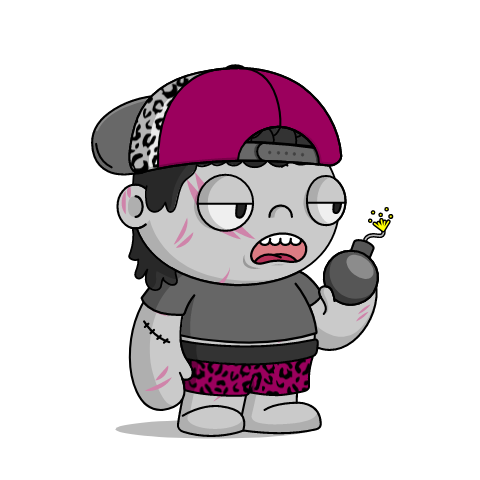 Kid Chaos- Resident Movie/Horror Correspondent
Not sure where this mysterious dude came from, he kinda showed up out of the shadows. If you need any movie or horror input, he's your guy. Just don't get too close to him or make any sudden movements.