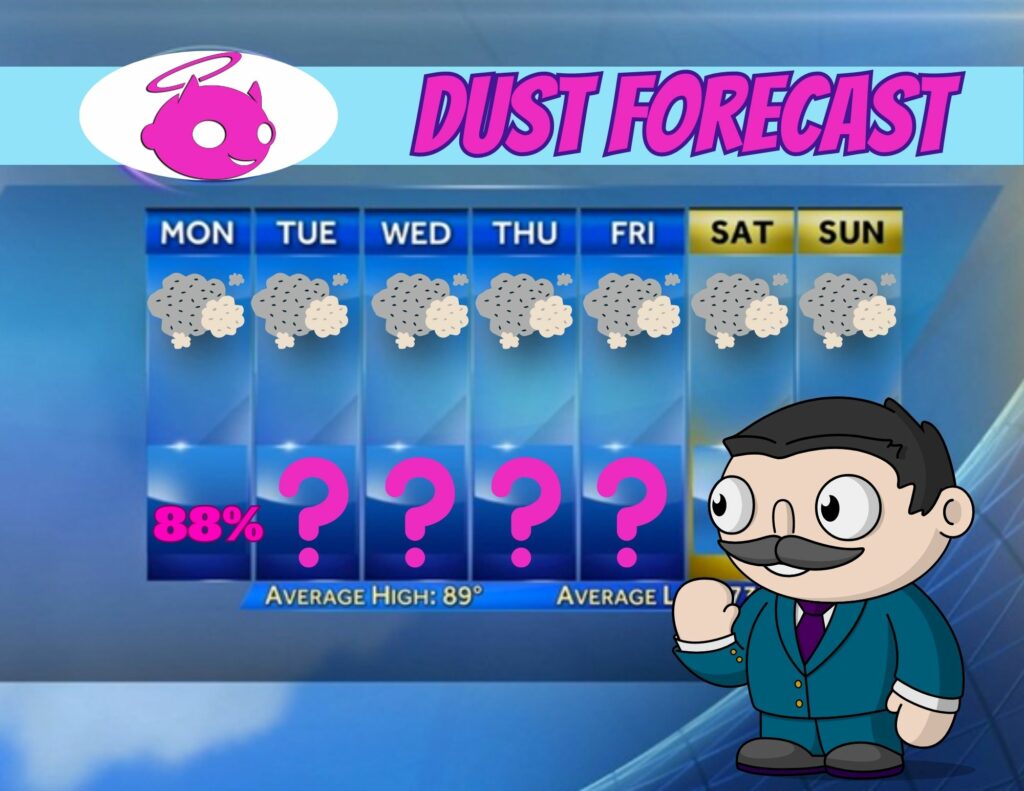 TIME TO HIT THAT DUSTY TRAIL
By Ron Flogundy
Greeting Flovatar world, I am Ron Flogundy and I'm back from my blurry vision quest to the south. I had to re-read last week's edition to put the pieces of my trip together again as my memory became a bit foggy. It's always sad when a trip comes to an end, but I could not keep my fans in limbo as they wonder what happened this week in Flovatar. Let's get this hangover edition going so I can go back to smoking a fine cigar to get rid of this headache.
It appears that I made my way home just in time from my trip. I was told by Peterman that there was an impending Dust storm coming to our world and I hate driving in any kind of storms. I imagine driving through a dust storm would be pretty horrible. It probably gets sucked into your vents and…huh? What's that? A token? It's not an actual weather phenomenon? Then what the hell is happening in Chicago right now? That's a fire from Canada? Typical.
Well, this is turning out to be a gigantic waste of time. I prepared all these clever weather graphs and quips to use and now its all pointless. Damn that Peterman. Spending too much time on the picket line. Ok, moving on to the Dust token now.
Earlier this week, the Flovatar DAO launched its second vote in as many weeks. This was the big one; to determine the release the long awaited Dust token. As of this writing, the vote is currently 88% in favor of releasing the token! If the vote passes, Luca mentioned the target date would be by mid July. Make sure you head to Cast and vote if you haven't.
The release of the Dust token means several new utilities will unlock. Being that this news outlet tricked me into paying my salary in Dust due to small print in the contract, I spent a long time researching the benefits. So what will Ron do with all his Dust you ask? First, I am going to get myself one of them Psyche Likee fellas. I've been told that I am enjoying too much bourbon by myself. Easily fixed by creating a friend to enjoy the finest spirits with. Plus, he will be able to fetch my glass and maybe some late night eats when the moment arises. I can picture it now…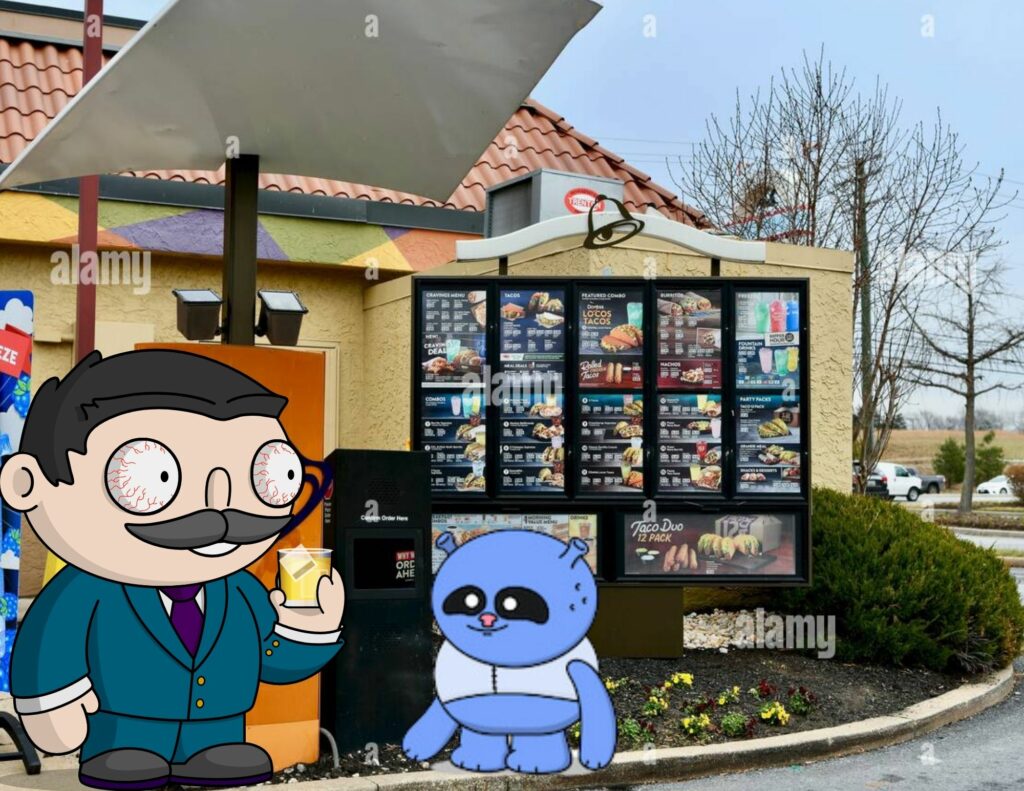 Next on my list would be utilizing the burn mechanism for some flobits. I would plan on burning as many of these whiskey glasses for something higher end. I firmly believe these things are full of Jim Beam or some other sorry excuse for brown booze. I mean, I've been drinking it for free as part of my contract but I have my breaking point. Figure if I burn like 20 of these maybe I can get 1 epic glass of Pappy or something. Well worth the Dust investment.
Moving on, the first half of the Zealy quests concluded with a snapshot on Thursday. A few over achievers decided to make a 3 way tie for 1st place. I don't personally believe in ties but since the Flovatar team is awesome, they decided to award all 3 with a standard pack and hand out Sportvatar packs to the next 25 on the board. The final 2 weeks of the contest continue with the ultimate prize waiting. The final weeks will have new flash quests as well as the usual ones. Sources say something a bit more challenging might be in the works but it's too early to tell as of now. Stay tuned.
That's all for this week's recap. Don't forget that Episode 7 of A Dust Odyssey drops on today. It has been a highly entertaining story to this point and I'm curious where last week's cliffhanger goes. They even made fun of my boss last week. I'm going to plan my campaign for the DAO Council now so be prepared to have your minds blown people. The Dust has settled on this week. I am Ron Flogundy, signing off.
FLOBITS TO BURN WHEN $DUST ARRIVES
By J. Peterman
Once again, I am writing this on the picket line because my boss decided to take the day off and go to a sporting event. I only knew because I was watching the game and saw him live. Here's some footage:
With word that $DUST is on the horizon, I've been thinking about which Flobits I'll burn once I have enough Dust. More importantly, I have been thinking about which Flobits the community should burn. Here are my recommendations. NFA, DYOR.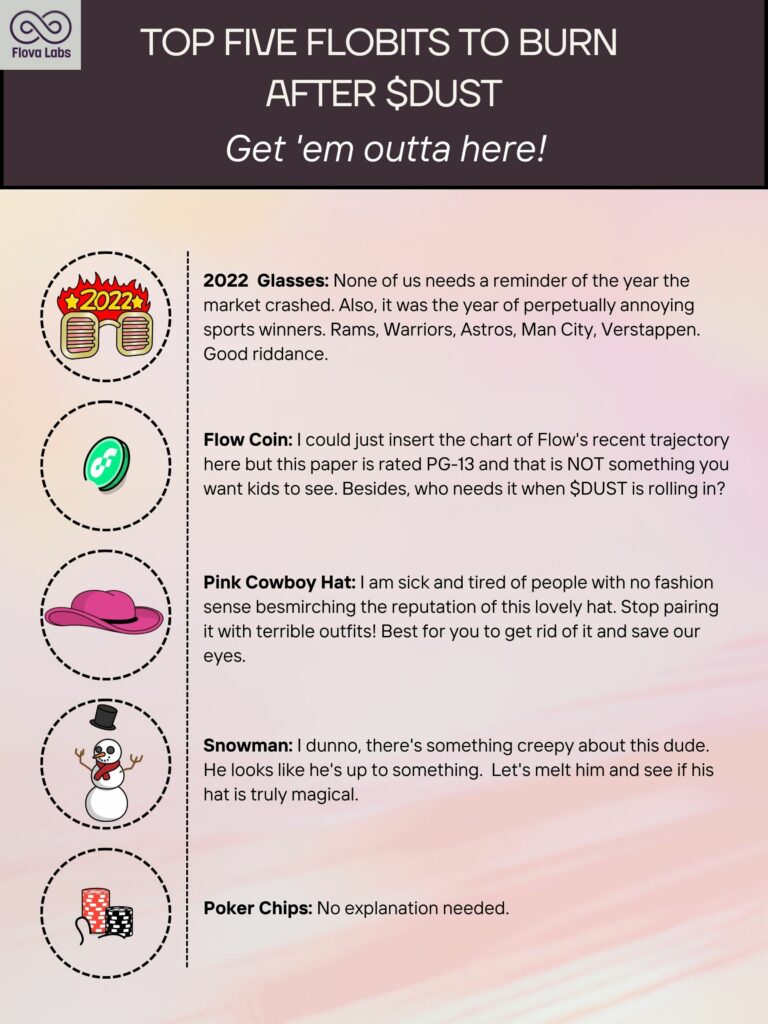 BEAU IS AFRAID REVIEW
By Kid Chaos
When troubles come they come not single spies but in battalions.
Ok– listen to me carefully. What if I told you there wasn't anything for you to hold onto anymore and to let it all go? Do you think everything you've ever known would instantly suck up into a black void and leave you gasping for air?
Beau is Afraid; and rightfully so.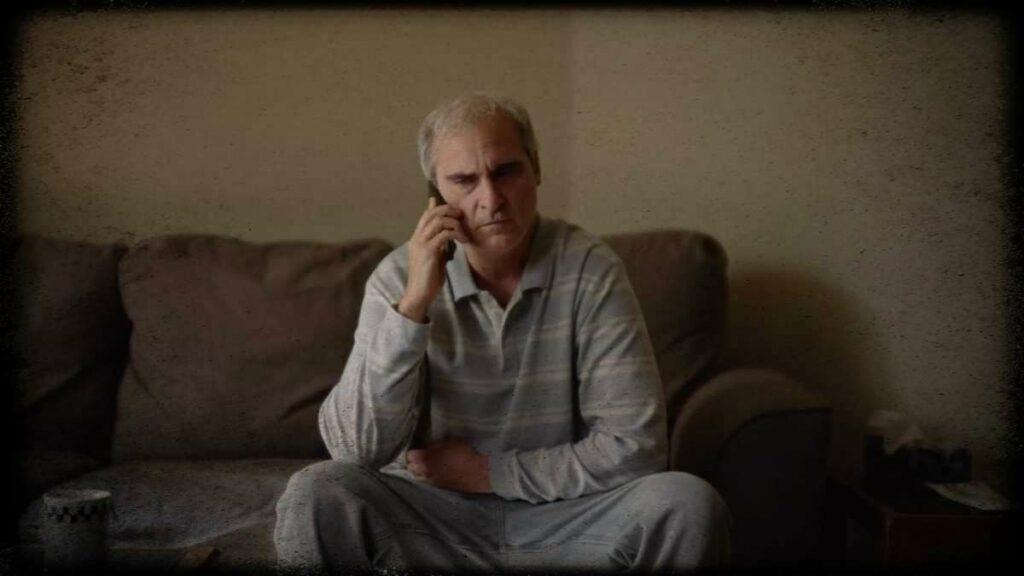 I'm not gonna get into any details of this magnificent film from Ari Aster (Hereditary/Midsommar) starring Joaquin Phoenix, Amy Ryan, Parker Posey and Nathan Lane — with some other fun cameos sprinkled in — cause I want you to watch it and experience its true power. I want you to let go and get sucked in on an adventure that takes you on a wild and crazy trip that spans a lifetime. Go in wide open– feel everything. But most importantly take with water. Water.. always.
MUSINGS OF A FÜCH FAĆE
by Füch Faće McGee
Welcome to another edition of Musings, Füchamaniacs! In this week's edition, we aren't going to take the typical spin around the sports globe. There will be no box score reviews, or draft grades, or tales from the virtual poker tables. Instead, we are going to dive in to the very first publication of the Füch Faće Mailbag. I asked all of you Füchos out there to hit me up with your burning sports questions, and after some light prodding/bribing, you delivered! So without further ado, on to the mailbag!
AJ_Gov
My gym friends have been telling me to start drinking Sloosh before my workouts. Do you think Sloosh is good for gains? Thanks!
-Gym friends, huh.
AJ, have you ever seen the movie Mean Girls? There's a part in the movie where Lindsay Lohan's character (Cady) tricks the "mean girl" in school (Regina) into eating some Swedish nutrition bars that Cady's mom used to lose weight…except in reality, her mom didn't eat them, she gave them to kids in Africa to help them gain weight. Instead of shedding the 3 pounds she wanted to lose, she gained so much weight she had to start shopping for clothes at Sears.
What's happening here is that your friends are Mean-Girling you. And I'm sure it has nothing to do with you walking around bragging about going to the gym, or all the friends you have there. Have you ever seen a fit Flovan? We're all a little round and doughy. The superheroes don't even have muscles! Not trying to body-shame here, but the only thing you'll be gaining with Sloosh is a trip to Sears with Regina. Thanks for the question!
MusicMel
Who will 2023 #WNBAAllStar Team Captain A'ja pick 1st at the WNBA All-Star Team Selection Special on Saturday, July 8?
Hey Mel, great question! The game is being played in Las Vegas so A'ja has to go with one of the hometown favorites, Jackie Young or Chelsea Gray, with that 1st pick. She can't go wrong with either of her Las Vegas teammates, but if I had to guess, I think she goes with Gray. Chelsea is one of the best point guards in the league, averaging 6.6 assists a game while scoring 14.4 points per game. And she's coming off a Finals MVP performance last season, so she'd be a great leader and foundation piece for the all-star squad. Who do YOU think she should go with?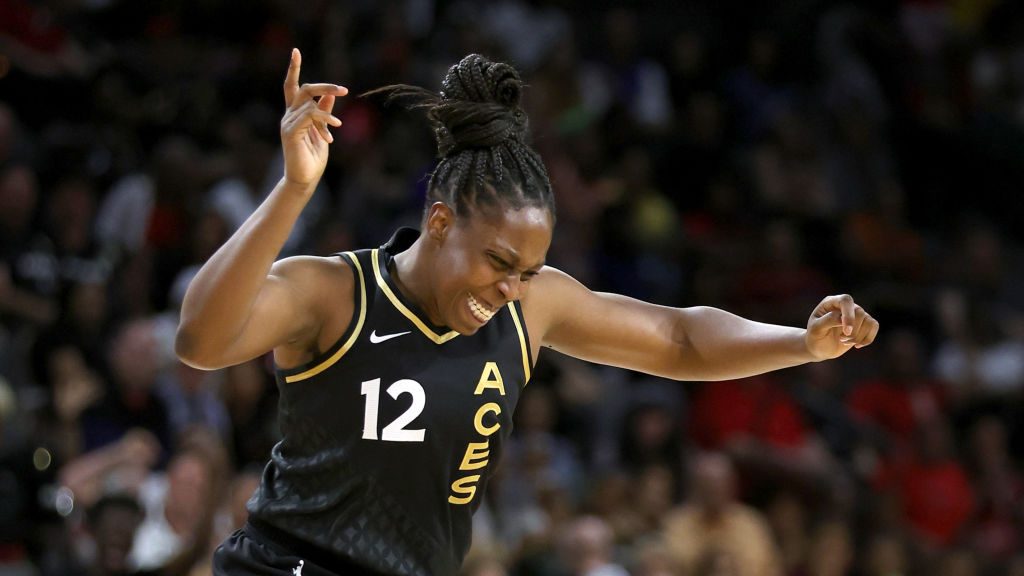 Chickism
Will the Lakers get any NBA Superstar this off season? A Tatum or Brown would be nice.
What you have here is a classic Lakers fan. If you have any friends that are Laker fans, or spend any time on social media, you'll quickly learn that Laker fans think they will be able to sign or trade for any player they want. "Hey, Kyrie Irving might be available! Let's offer Mo Bamba, the dude that is cheating on Khloe and a bucket of used basketballs…the Mavericks will definitely be glad to take that offer!"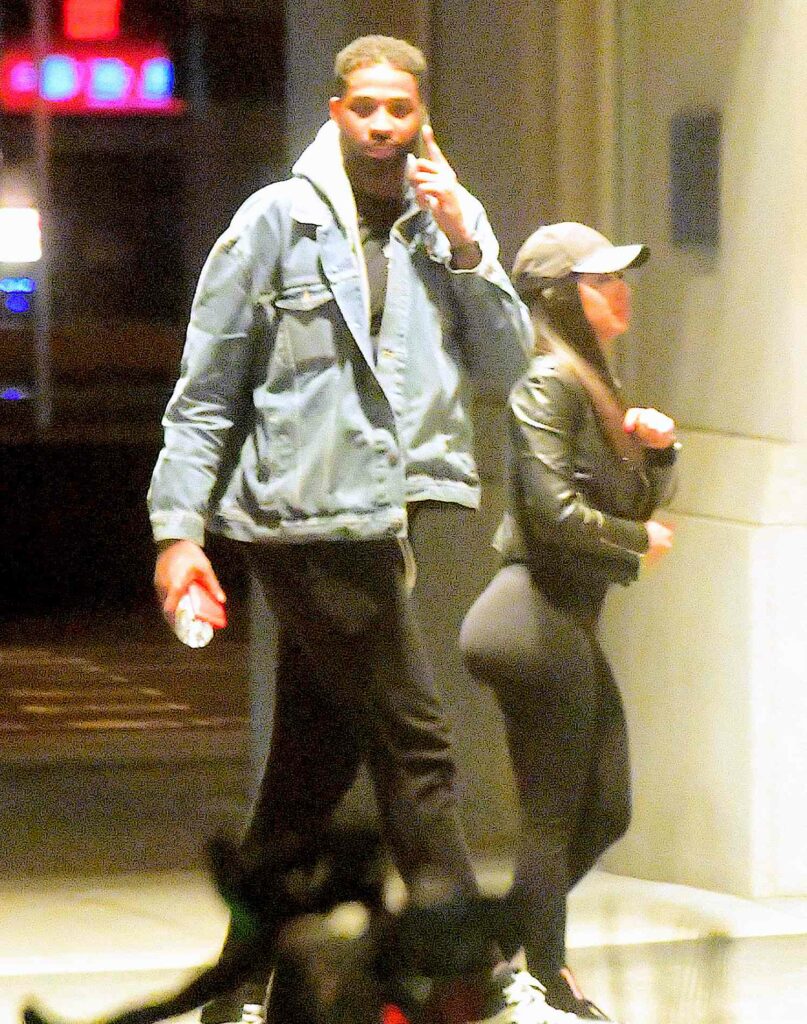 Back to the question…yes, I'm sure you think Jayson Tatum or Jaylen Brown would be nice additions to the purple and gold. No, Tatum or Brown won't be making their way to Hollywood. The Lakers don't have enough cap space to bring back the roster they already had that got swept by the eventual champs, much less adding a superstar to the team. I know this isn't what you wanted to hear today, just as free agency begins at 6 pm EST. I have a tip for you – I've learned as a fan of the Mavericks to set the bar low. Turn the dial down on your your expectations, and you'll never be disappointed as a fan!
Timon4room
How many rings does Michael Jordan have?
Hey Timon! Not sure if you doubt my level of sports knowledge or simply want to know the answer to this. Either way, this is a simple one. Michael Jordan has six rings, or two more than LeBron James. And in case you were wondering, Jordan also has James beat in regular season MVPs seasons (5 to 4), Finals MVPs (6 to 4), and scoring titles (10 to 1). Oh, and Jordan was also named to the NBA's All-Defense team 9 times, or 3 more than James. I know you were just asking about championships, but any time you get a chance to talk about the real GOAT, you've gotta do it.
That's going to be it for today! Ron has it in his contract that he must have the highest word count in every edition, so I'll have to save the rest of the questions for later. To the lucky few that got your questions answered this week…you're welcome! Look forward to chatting with you again next week, Füchos!
F.U.D News Staff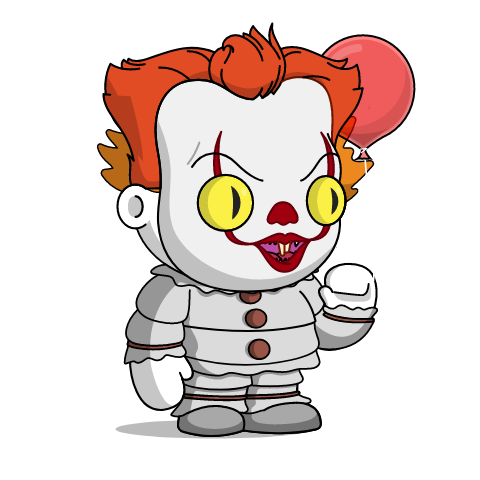 Pennytar- Founder & CEO
He made all his money as an importer/exporter and then started FUD news. He really doesn't do much.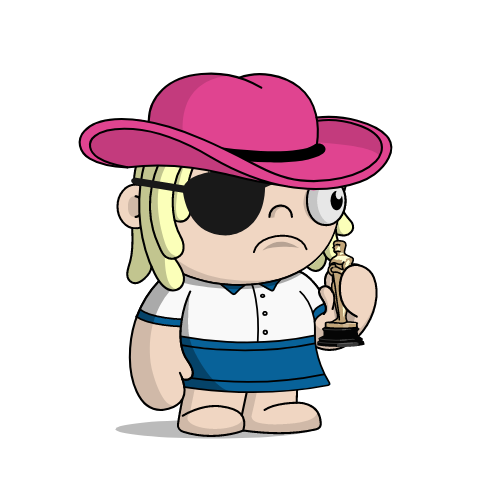 J. Peterman- Chief Sarcasm Officer (CSO) / Fashionista
Unable to deal with all of the fashion faux-pas she saw in Flovatar, J. Peterman lobbied the F.U.D. News editors to let her write a weekly fashion column. No one is safe from her rants.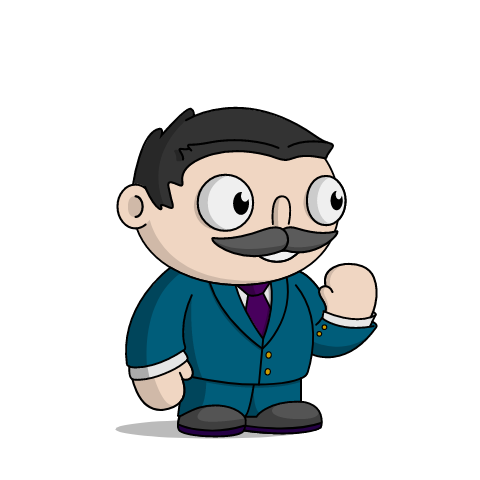 Ron Flogundy- Lead Anchor
After being fired from a reputable news source, Ron found his way into the F.U.D News room. He gave the media outlet a look of credibility when there was none.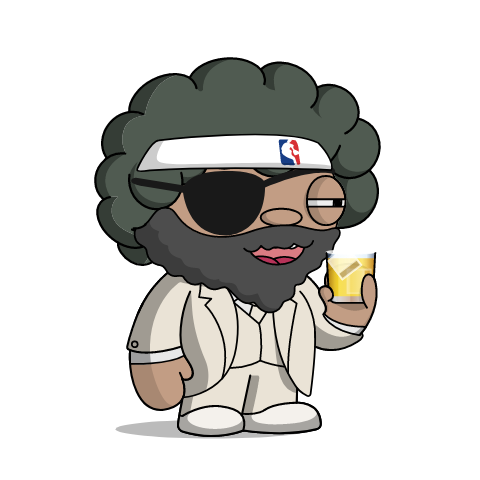 Füch Faće McGee– Head of Sportsball Division/Flovalympic Reporter
This Bulgarian-Irish born sports genius made a name for himself by having 1 too many whiskeys while trying to interview the Irish rugby team after a loss and causing a locker room brawl. Naturally, was a must hire for F.U.D.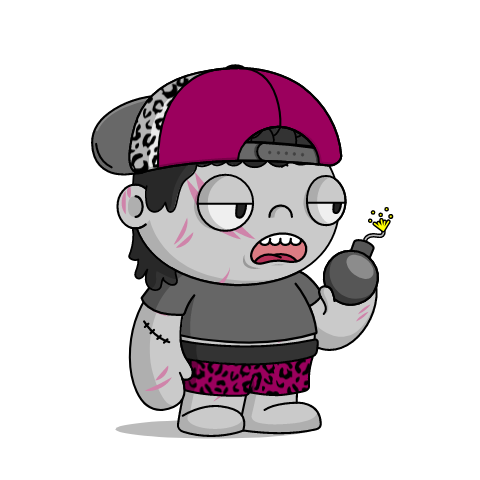 Kid Chaos- Resident Movie/Horror Correspondent
Not sure where this mysterious dude came from, he kinda showed up out of the shadows. If you need any movie or horror input, he's your guy. Just don't get too close to him or make any sudden movements.